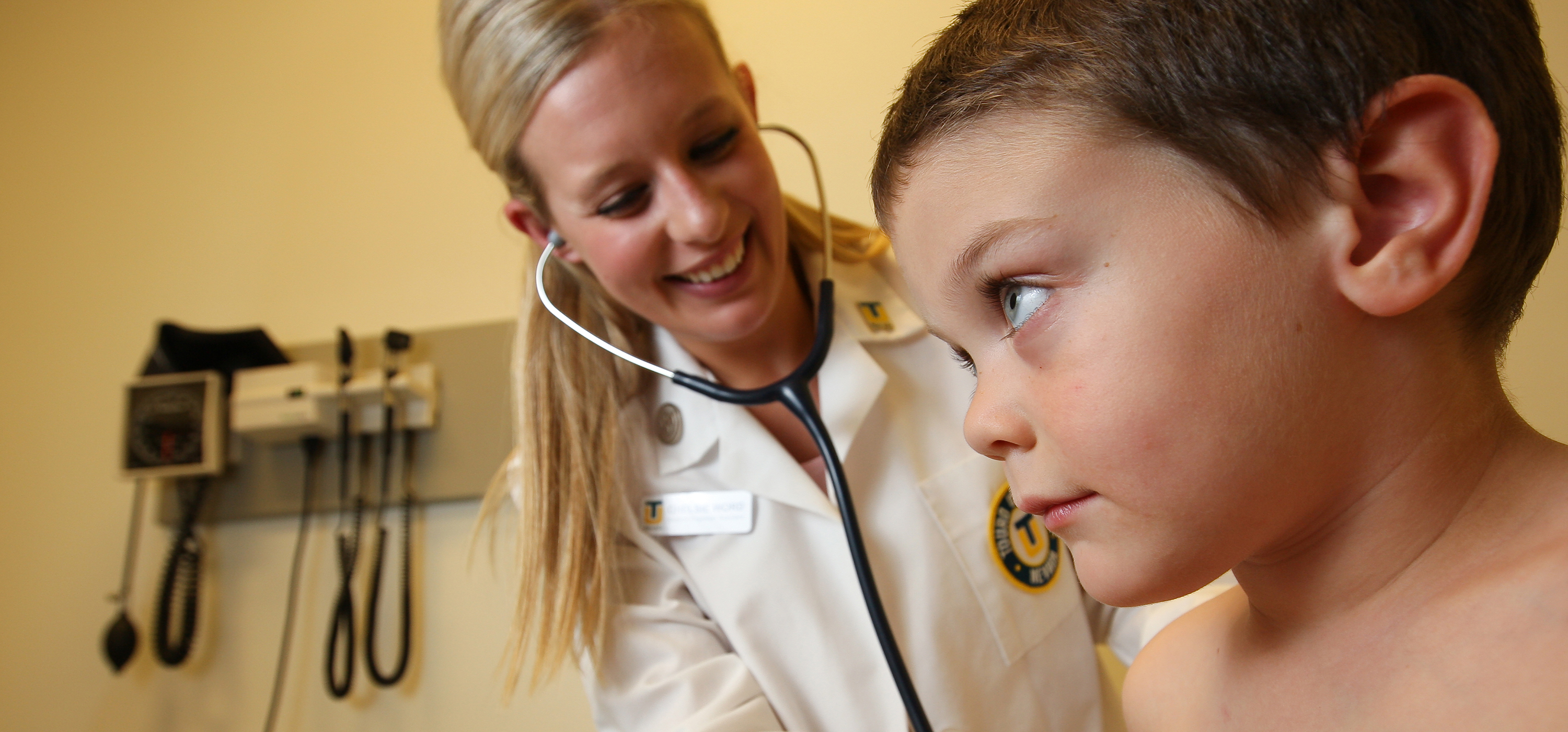 Touro University Nevada Offers Healthcare's Most Sought-After Professions
Program Expansions in Line with Healthcare Industry's Demands
According to the U.S. News and World Report, three of Touro's programs rank in the top-10 "Best Healthcare Jobs," with physician assistant leading at number one.
The programs that Touro offers within its College of Health and Human Services continue to address the need for more healthcare providers. According to the U.S. Bureau of Labor Statistics, physician assistants, physical therapists, occupational therapists, and nurse practitioners all have expected job growth of at least 24% by 2026.
"There is significant demand for highly qualified practitioners across the country, and we are providing that education right here at Touro University Nevada," said Dr. Andrew Priest, Dean of the College of Health and Human Services. "The graduates from Touro will play a pivotal role in healthcare as the medical landscape continues to evolve."
Touro's College of Osteopathic Medicine (DO) is also working to address the healthcare shortage in the U.S. as part of a national growing interest in osteopathy. According to the American Association of Colleges of Osteopathic Medicine (AACOM), the Fall 2018 semester was the first time that osteopathic medical students comprised 25% of all U.S. medical students.

Dr. Wolfgang Gilliar, Dean of the College of Osteopathic Medicine, credits the osteopathic philosophy and the heightened interest of students in osteopathic medicine as the catalysts for the profession's continued growth.
"The increasing number of osteopathic medical schools, particularly in areas where there are no medical schools, created opportunities for students who never considered medicine as an option," he said. "The decision for a single accreditation system for residencies may have had a positive impact on growth as well."
The expansion of Touro University Nevada's programs is making a significant difference in both the Las Vegas valley and across the country. Touro's medical school is accredited for 168 students each year, making it the largest medical school in the state of Nevada.
Upon graduation, more students are being accepted to local residency positions and staying to serve our community. In 2019, the College of Osteopathic Medicine had a 100% placement rate for the first time, including more than 20% of graduates who matched in Southern Nevada.
The School of Physician Assistant Studies (PA) is increasing its class size from 60 to 80 students for the 2020 school year, making it the largest PA program in the state of Nevada.
Touro's School of Occupational Therapy transitioned to a doctorate-level program; and the School of Nursing continues to offer strong online programs for RN-BSN, Master's of Science, Family Nurse Practitioner (FNP), and a Doctor of Nursing Practice (DNP) degrees.
The School of Physical Therapy, which accepts 40 doctoral students each year, prepares future physical therapists to enter a job market where Nevada ranks the highest in the nation with an annual mean wage of nearly $108,000, according to the Labor Bureau.
The university's Masters of Science in Medical Health Sciences program (MHS), which began with fewer than 10 students in 2009, now accepts 60 new students each year. Upon meeting specific criteria during the 11-month MHS program, eligible students can interview for Touro's DO or PA programs.
The university also partnered with Nevada State College (NSC) to offer an accelerated double-degree program. Following their junior year at NSC, selected students matriculate into Touro as full time MHS students. At the conclusion of their fourth year, students graduate with a dual degree of Bachelor of Science from NSC and a Master of Science in Medical Health Science from Touro.
"We are proud to offer quality healthcare programs for the next generation of practitioners," Priest said. "I am quite pleased that Touro continues to be such a valuable asset to the Southern Nevada community as well as the rest of the country."
Learn More About Touro Nevada's Academic Programs