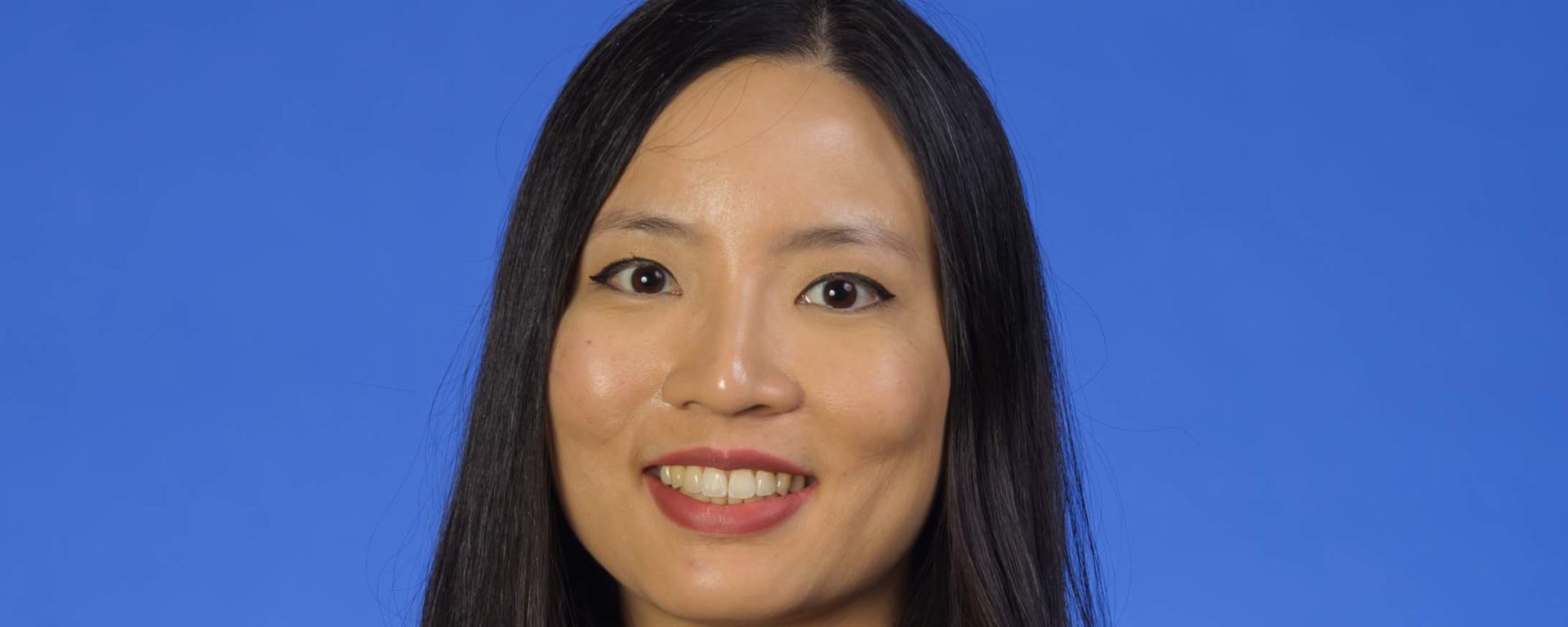 Student Veteran Spotlight: Kelsey Changsing, School of Physical Therapy
Kelsey Changsing is a veteran of the Air Force, and a student in Touro's Physical Therapy program.
In this edition of "Student Veteran Spotlight," we spoke with Kelsey Changsing from the Touro University Nevada School of Physical Therapy.
When did you serve in the military and in which branch did you serve?
I served in the U.S. Air Force from 2014-18. I left as a first lieutenant but was actually one month shy of making captain.
Why did you decide to enlist?
I wanted to serve my country and give back since my parents immigrated here.

Originally, I wanted to join the Marine Corps presidential band. During high school, recruiters came to my band class to talk about enlisting. I didn't do junior ROTC in high school but knew the ROTC commander through my cousin. When I told the commander of my plans, he recommended that I join the Air Force instead. While looking at colleges, I noticed that ROTC was one way to become an officer, so I decided to do that instead.
Is there any specific memory from your military experience that has always stuck with you?

One of the more meaningful ones for me was that I was part of the first all-female nuclear alert. We called ourselves "missileers," but we were officially called "nuclear and missile operations." I was in charge of operating the nuclear intercontinental ballistic missiles (ICBMs). There are three nuclear bases in the U.S., and 30 officers from each base will go on alert each day to monitor these missiles and wait for the message to launch them. We always hoped that we never had to do that.

They didn't let females work with ICBMs until the 1980s, and in 2015, it was the first time we had enough females to have an all-female alert team. I was one of 90 females on the team across all three missile bases.
Why did you want to attend Touro University Nevada?
Originally, I thought I would have a longer career in the military. My plan was to stay for six years, but I also wanted to become a physical therapist. After thinking about it and talking it over with my husband, I realized that I wanted to go to school for PT.
I found out about Touro from one of my friends from my undergraduate institution who is a third year student in the PT program. He really loves Touro and I wanted to make sure it was a great fit for me. He talked about the faculty and how much they want the students to succeed, so I decided to make it my school.

What do you enjoy about Touro?

I like the smaller cohort because I feel that we get to know each other better. The faculty really pay attention to us, and I think that's a huge factor. You can tell they want us to succeed. If the program had a much bigger cohort, I don't think it would be the same.
How do you think your military experience will help you become an exceptional physical therapist?
I think the military helped me immensely. In the Air Force, we had to take a proficiency exam every three months; and every month we had a proficiency performance. We had to constantly be on top of our knowledge and always studied, which has really helped me in PT school.

Being in charge of the nuclear side of the military, we had to think about the big picture. That's something that helped me with studying. I tend to focus more on big picture concepts which has helped me focus my attention.
I remember one time when I was super relaxed before a test and my classmates pointed out that I didn't seem as stressed as they were. I told them, "Don't get me wrong, I am stressed; but it's not like we're working with nuclear weapons." I have that previous life experience to fall back on. There are some times when I'm stressed out, but in the end, I know that everything's going to be ok.
What are your plans after graduation?
I want to work with veterans in some capacity. What I want to focus on is not just getting them back to walking, but helping to return them to where they were before. That's a huge thing for someone who experiences a traumatic injury.

I've considered going into the Reserves, but I'm not really sure. I'm so used to that military structure but I'm also enjoying my civilian freedom.
Learn More About Touro Nevada's PT Program