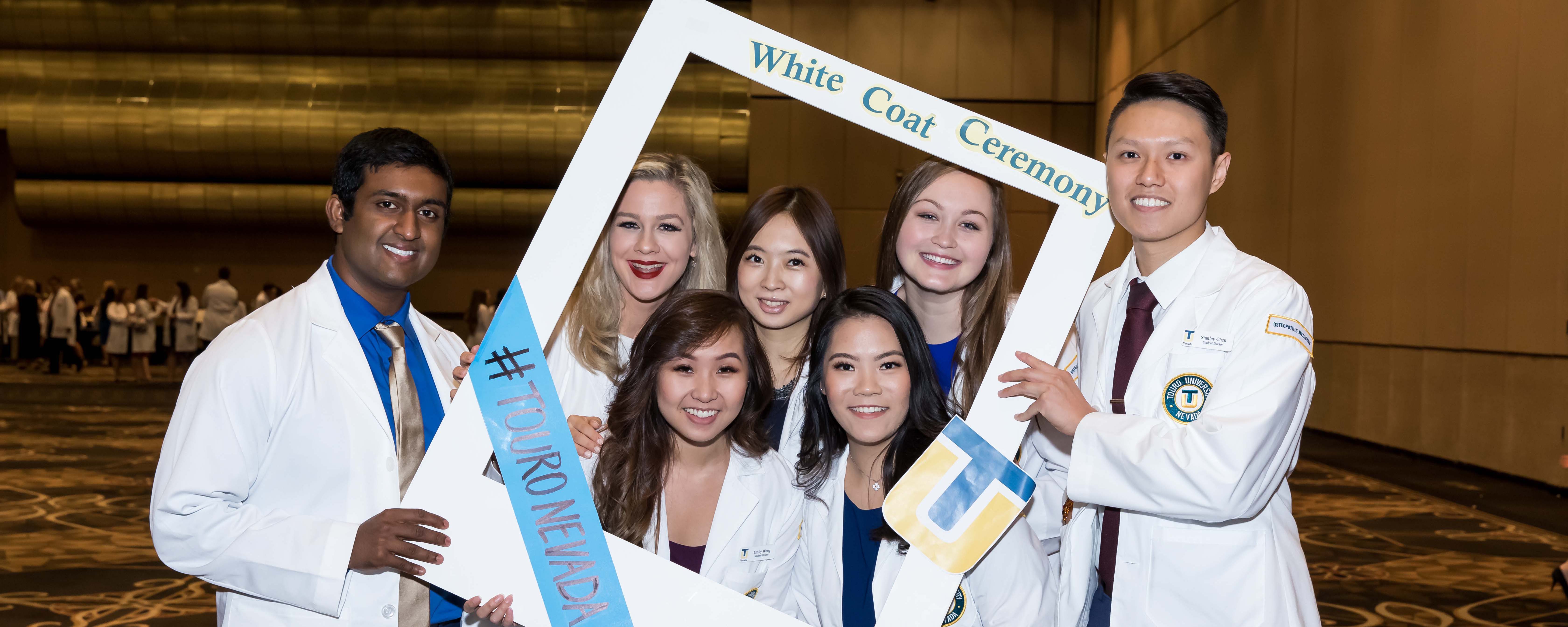 New Students Receive White Coats During Annual Ceremony
350 new students receive White Coats
More than 350 new students took a significant step in their healthcare careers during the annual Touro University Nevada White Coat Ceremony at The Rio on Sept. 16.
Students from the College of Osteopathic Medicine (COM) and the Schools of Physician Assistant Studies (PA), Occupational Therapy (OT) and Physical Therapy (PT), and the Masters of Science in Nursing (MSN) program were coated by respective faculty members.
"You are the next generation of student leaders in healthcare. From this point forward, the decisions you make, and the ideas you learn, will pave the path of how patients are cared for in the future," Shadi Arjmand, President of the COM Class of 2022, told the new students.
The white coat serves as a symbol of the time-honored professions that students are joining. The white coat can reassure even the most anxious that their complaints and concerns will be dealt with competently and seriously. It conveys a sense of authority and guides behaviors of both patients and healthcare providers.
"For me, having a white coat means I have the opportunity to serve the underprivileged and reach beyond what my capabilities currently are," said PT student Aaron Jurado.
"It didn't take long for me to feel like I was part of a family here at Touro with all of my classmates and faculty who act as my cheerleaders every step of the way," said speaker Brittney Roberts, a student in the OT program. "Take each step one at a time and remember that even though grad school is tough, you are surrounded by family, friends, mentors, faculty, and peers who see your potential and will support you to ensure your success."