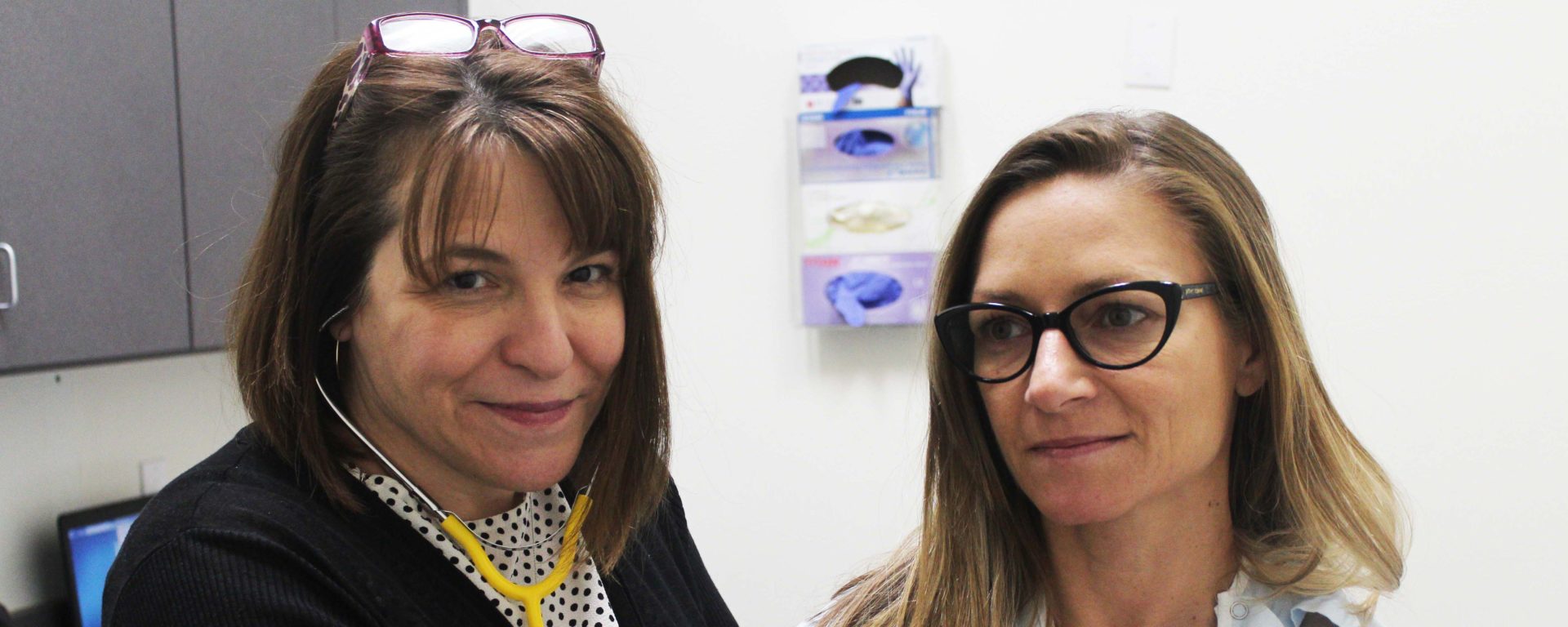 Faculty Focus: Dr. Sharon McKenna, Assistant Professor, College of Osteopathic Medicine
In this edition of "Faculty Focus," we sat down with Dr. Sharon McKenna, Assistant Professor in the Touro University Nevada College of Osteopathic Medicine.
As a coal miner's daughter growing up in Southwestern Pennsylvania, Dr. Sharon McKenna had a familiarity with medicine at a young age.
"My mom was in and out of the hospitals when I was a little kid, and our family doctor was a DO," she said.
Robindale, the small, blue-collar town where McKenna grew up, population 78, no longer exists. A flood ravaged the town in the late 1970s, and residents who survived were forced to relocate.
"What was once Robindale is now a power plant located next to a coal mine," McKenna said.
After majoring in biology and chemistry during her undergraduate years, McKenna chose to teach since she wasn't entirely sure if medicine was a career she wanted to pursue after college.
At one point, she and her husband took on a few different business ventures, including owning a children's clothing store and a restaurant. While owning the clothing store, McKenna's husband suffered a heart attack. From there, her career trajectory steered her toward her calling.
"We had a talk about what the future held for our careers, and I told him that I really wanted to be a doctor," McKenna recalled. "He told me that I should go for it."
After graduating from the Lake Erie College of Osteopathic Medicine in Erie, Penn., McKenna stayed in Erie to complete a family medicine residency at the St. Vincent Health System.
McKenna eventually relocated to Florida and was working as a physician when she applied for a faculty position at Touro University Nevada in 2018.
"I never really thought about Southern Nevada, but it seemed like a natural progression for us since both of our kids live out West," she said. "I loved the people I interviewed with and Touro seemed like a great fit for me."
Throughout the last year, McKenna has developed great relationships with her colleagues and loves connecting with the students.
"The faculty are very concerned about educating good doctors in a way that helps them become life-long learners. I'm so impressed by that," she said. "Every meeting and discussion we have are focused on helping the students learn the best way they can."
McKenna credits the university's open-door policy for creating a close-knit culture that lends it students the ability to thrive inside and outside the classroom."The students can drop by our offices any time," she said. "We want them to understand everything they need to know; not only to pass their boards but to help them become good and effective doctors later in life."
Learn More About Our DO Program