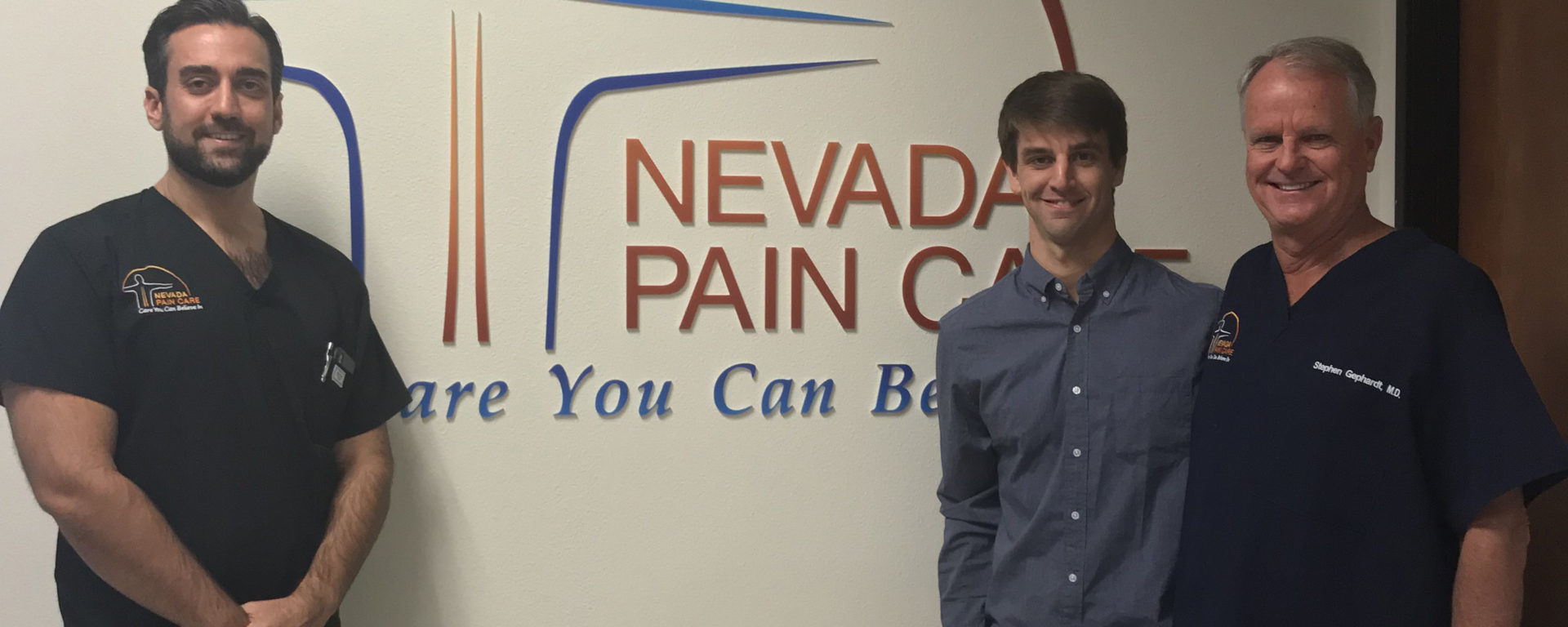 Student Spotlight: Andrew Gephardt, Medical Health Sciences Program
Meet Andrew Gephardt, a student in our Medical Health Sciences Program
Andrew Gephardt has held a variety of jobs throughout his career. He's worked as a marketing analyst, a test prep instructor, a science teacher, and most recently, a medical assistant for his father.
The son of a longtime Las Vegas Valley physician, Gephardt attended Bishop Gorman High School before earning his undergraduate degree in Biological Sciences from the University of Southern California.
"I've always been interested in science. The purpose of science is to explain the world around us and provide an understanding of the phenomena that occur each day," he said.
Gephardt used his affinities for science and education to begin a career as a high school teacher in the Clark County School District where he taught biology, chemistry, and physics from 2012-17.
"The beauty of education is that it helps change lives," he said. "I feel very lucky to have taught students who overcame the obstacles of poverty but will have a better future due to their hard work."
Although he enjoyed teaching high school students, Gephardt wanted something more. After working with his father, he decided to pursue Touro University Nevada's Master of Science in Medical Health Sciences program (MHS).
Gephardt credited Dr. Adam Antflick, a 2012 graduate of Touro Nevada's College of Osteopathic Medicine and a physician at Gephardt's father's practice, as a big reason for why he chose Touro.
"I love the way Dr. Antflick interacts with patients. It's evident that Touro instilled the virtue of compassion into his clinical approach. Similarly, my dad is my hero, and he treats all his patients as if they were family members. That's the way I want to treat my patients," he said.
Gephardt began his MHS journey a few months ago and is working hard to get into the Touro University Nevada School of Physician Assistant Studies (PA). So far, MHS has shifted his focus on how to properly study.
"In MHS, you learn how to learn. Whether we get into the PA or DO program, the professors are going to hit us with information so rapidly," he said. "MHS has been the best life choice I've ever made."
Gephardt has been very impressed by the diligence and curiosity displayed by his cohort. Being 10 years removed from his undergraduate studies, his classmates have helped him re-learn some of the material. The close-knit relationships he's built with faculty have also been a major benefit.
"The best part about Touro is that you can walk right in to see your faculty," he said. "I could never do that in undergrad."
Gephardt's current objective is to learn as much material as he can in MHS.
"The main goal is to get into the PA program, but I want a long-term understanding of the material so I can apply it when I'm a clinician," he said. "MHS is anything but easy, but it's also an excellent opportunity to jump start your career into the field of medicine. I'm very proud to be a part of this program."
Learn More About Touro's MHS Program