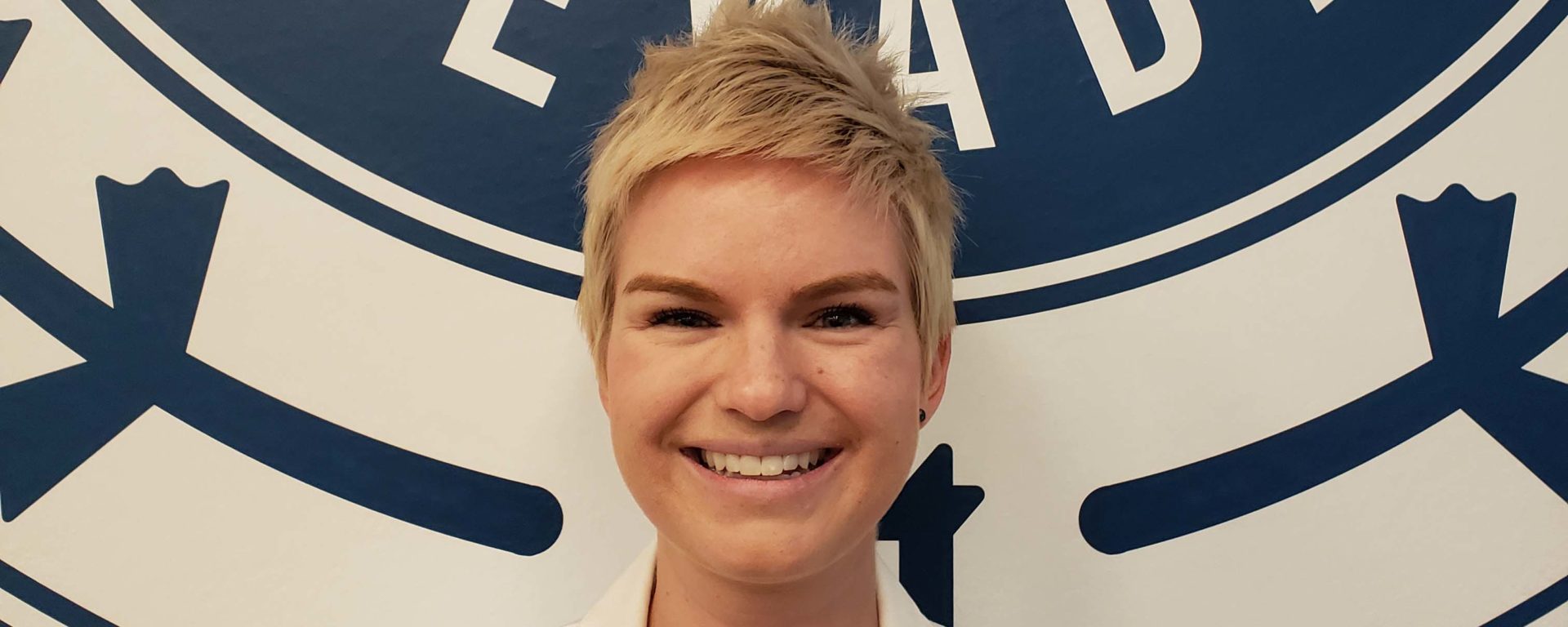 PA Student Erica Stiles Discovers Cancerous Nodule Using Ultrasound Equipment in Class
When Erica Stiles volunteered to have her thyroid checked in class, she didn't think anything would be out of the ordinary.
Students in the Touro University Nevada School of Physician Assistant Studies (PA) use ultrasound machines to enhance their clinical skills. On the last day of her radiology class, Stiles volunteered to have her thyroid examined for a demonstration.
"I hopped up there and they discovered that I had a nodule," Stiles recalled. "After class, the instructor advised me to get it checked out."
Stiles visited her primary care provider on Valentine's Day and had an ultrasound completed. The results showed nodules on both sides of her thyroid.
"The nodules had calcifications, so they recommended biopsies since calcification usually means cancer," she said.
A few days later, Stiles received a voicemail from the doctor's office. She called them back and quickly realized that something was wrong.
"I know they don't deliver bad news like that over the phone, but I asked them if I had cancer and they said 'yes,'" she recalled. "I was an absolute mess. To hear the word 'cancer' is terrifying."
Stiles was later sent to an ear, nose, and throat specialist (ENT) to learn more about surgery, and a full thyroidectomy was recommended. She had her thyroid removed shortly after, and was back to class the following week.
"After surgery, I felt great," she said.
Stiles said she was never the type of person who slept all day, but she enjoyed taking two-hour naps. It was just one sign of possible thyroid issues that she didn't connect until her ultrasound.
"I just thought everyone liked taking long naps every day," she said with a laugh.
With her thyroid removed, Stiles is required to take levothyroxine once a day for the rest of her life. Living cancer free, she is grateful for the support she's had from her classmates, faculty, and family along the way.
"It's very much still a shock to me. I don't know if another program would practice ultrasounds for students like Touro does. I'm not sure when I would've started showing symptoms," she said. "I believe that I was supposed to be in this program at this time."
Learn More About Touro's PA Program