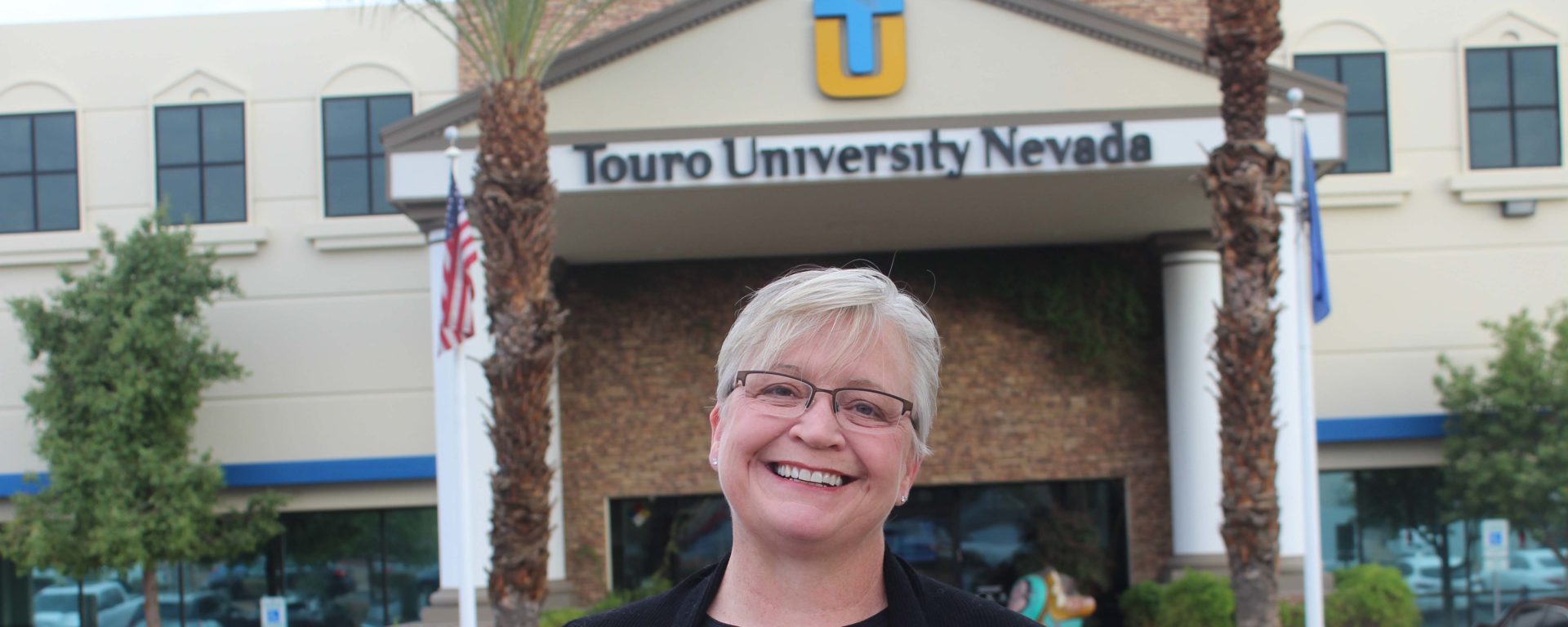 Faculty Focus: Dr. Patricia Henry, Director, School of Education
In this edition of "Faculty Focus," we spoke with Dr. Patricia Henry, the new Director of the Touro University Nevada School of Education.
Dr. Patricia Henry has worked in several fields throughout her professional career: military, business, and since the early 2000s, education.
Originally from Detroit, Henry joined the U.S. Marine Corps reserves in 1985 and served until 1992.
"I was finishing my undergraduate studies; I had a great job and a car, but I still wasn't fulfilled. I wanted something more challenging," she said of her reasoning for joining the Marine Corps. "During my time in the reserves, I was stateside as a photo journalist and then moved into logistics during Desert Storm."

After leaving the Marine Corps, Henry went to work as a systems engineer for business magnate, and former presidential candidate, Ross Perot's Electronic Data Systems (EDS) in Dallas.
"He was vivacious and loud, and you could hear him walking the halls," Henry recalled about her former boss.
Henry, who transferred from EDS into a global program manager position for a telecommunications company out of London, was constantly traveling internationally for work and missing time with her two young children. Then, Sept. 11, 2001 happened.
"That's when I knew I needed to be there more for my family," she said. "So, I decided to start substitute teaching. It was the beginning of my educational career."
Henry went back to school and got her Master's degree in mathematics education from the University of Central Florida. She taught K-12 mathematics until 2008 when she completed her PhD from Walden University.
For the last 11 years, Henry has worked in higher education teaching, developing curriculum, and leading research, assessment, and accreditation efforts.
"I was re-engineering the dissertation process at my previous institution and got into the Assessment Leadership Academy (ALA) at the Western Association of Schools and Colleges (WASC)," she said. "That's where I met Dr. Laura Yavitz."
About a year later, Dr. Robert Askey, former Director of the School of Education and current Associate Dean of the College of Health and Human Services, asked Yavitz if she knew anyone familiar with the EdD process since Touro University Nevada was planning to launch its own track.
Yavitz put Askey in contact with Henry, and together they helped construct Touro's EdD program. After working as an adjunct faculty member in the School of Education, Henry decided to apply for the director position once Askey was promoted to Associate Dean.
"I just loved the sense of community working in the School of Education as an adjunct," she said. "Dr. Askey, Dr. [Andrew] Priest, and Dr. [Phil] Tompkins espoused genuine care and leadership throughout the EdD process, and I wanted to be a part of that."
Since being named Director of the School of Education two months ago, Henry has immersed herself in the campus culture and community.
"If I was going to relocate, I wanted to go somewhere where I could grow the school and be appreciated," she said. "My goal as director is to make sure our students are given the tools they need every day. Our EdD program is very challenging, but it's worth it."
Henry said Touro's professional EdD track differs from traditional EdD programs because students work on their dissertation components concurrently with their coursework. The program takes a little more than three years to complete.
As the EdD program welcomes its second cohort, Henry is happy to be leading the way at Touro.
"I love the environment here on campus. People are engaged not only at an academic level but also in support of the development of the whole individual. For me, sometimes that's more important because it provides students, faculty, and staff the opportunity to grow professionally, personally, and academically," she said. "There are opportunities for serving the community and helping our students here at Touro. I'm so happy to be a part of it."