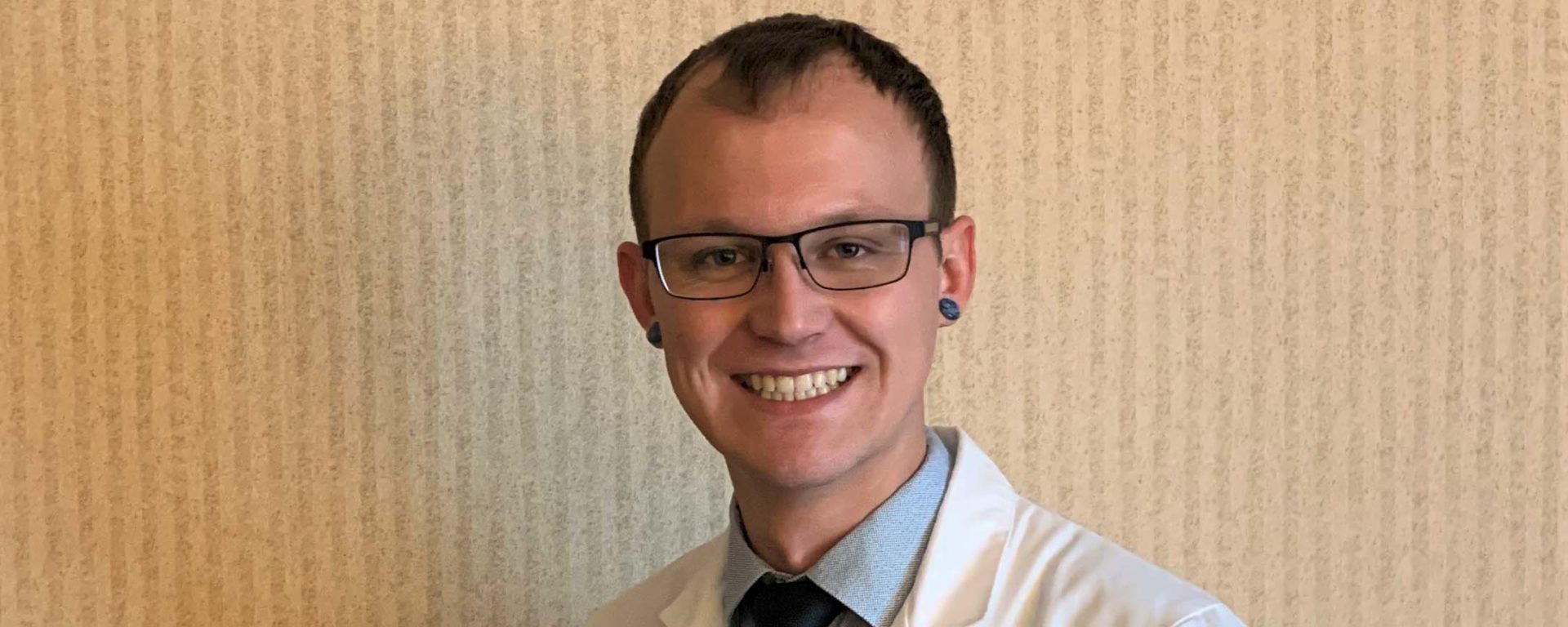 Student Spotlight: Kyle Kelly, Masters of Science in Nursing, School of Nursing
Meet Kyle Kelly, a student in our Masters of Science in Nursing Program
As a native of Pahrump, Nev., Kyle Kelly has always thrived in rural medicine.
Kelly works as a registered nurse at Pahrump's Desert View Hospital, located 60 miles northwest of Las Vegas. As the only hospital in a town with fewer than 40,000 people, Kelly has never had a dull moment in his years on the job.
He didn't always know nursing was for him, although his penchant for wanting to help others steered him toward a career path in medicine.
"My dad actually opened the first phlebotomy lab in Pahrump, so I was exposed to medicine early. I knew it was the field for me," he said. "I looked at occupational therapy, physical therapy, and sports medicine, but nothing seemed to click."
After researching the life and workload of a nurse practitioner, Kelly knew it was the right fit for him. He had seen his dad work in urgent care with students from Touro University Nevada, and heard how great the school was when he talked to them about it.
"When it came to getting my nursing degree, I only applied to Touro. I knew it was going to happen," he said.
In less than a month, Kelly will graduate with his Masters of Science in Nursing as a Family Nurse Practitioner (FNP). He could easily work at a bigger hospital with an abundant amount of resources, but he wants to stay at Desert View Hospital in Pahrump.
"I want to be able to think and process with limited resources," he said. "Being in rural medicine has pushed me to expand my knowledge and forced me to learn more. I need to learn at a faster pace here because I don't really have a choice."
With an influx in retirees, Kelly said Desert View Hospital now has to care for older patients. With only one emergency room doctor on staff at a time, it's up to the nurses and physician assistants to provide optimal care.
Touro's School of Nursing provided Kelly with the opportunity to expand his education while still working as a full-time nurse.
"All of the faculty have been phenomenal. I met most of them during my Bachelors of Science in Nursing, and I told them I'd be back for the FNP," he said. "They welcomed me with open arms. Everyone has been so collaborative and it's made this journey so much easier."
Kelly isn't sure what the future holds for him once he gets his FNP. All he knows is that he'll be working in the same place he grew up, helping the people who need it most.
"I knew that I needed to give back to my city, a place that really needs nurses," he said. "This is my way of giving back to my community the best way that I can."
Learn More About Touro's Nursing Program