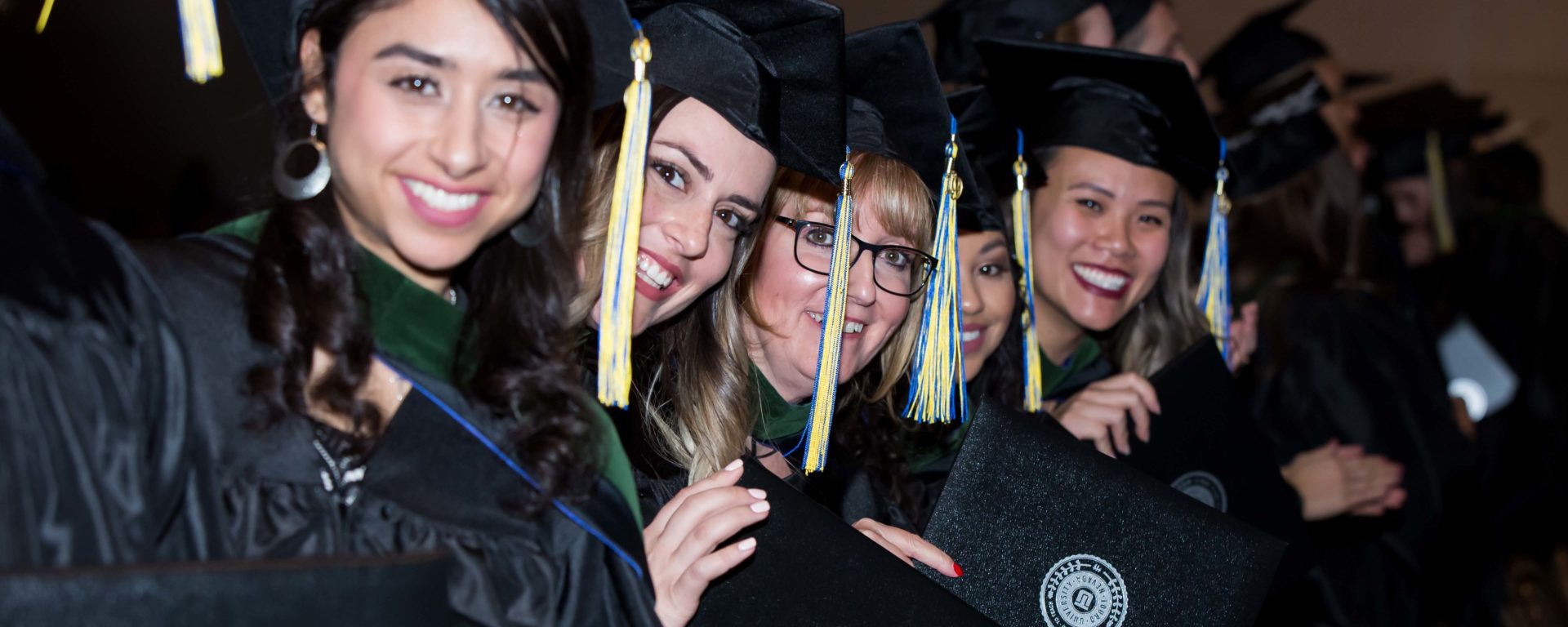 Nearly 150 New Touro University Nevada Graduates Honored During Winter Commencement
Schools of Physician Assistant Studies (PA), Nursing, and Education celebrate academic achievements
Touro University Nevada celebrated the academic achievements of students from the Schools of Physician Assistant Studies (PA), Nursing, and Education during Winter Commencement at the Paris Las Vegas on Nov. 3.
"Educator, nurse, physician assistant; We are all connected," said James Smith, President of the PA Class of 2019. "We are connected through helping people. We are only successful, when we serve others. We are here to serve our patient, our student, our community. Whether it is the person's education or their health; their success is our success."
Nearly 150 new Touro graduates walked across the stage in front of their friends and family as the next chapter of their lives began.
"Commencement is one of the most significant events in the life of a university and its students. Today we celebrate the achievements of our graduates and remember and thank those who laid the foundation for their accomplishments," CEO and Senior Provost Shelley Berkley told those in attendance. "We are honored to count you among our alumni and see you now as leaders and mentors for future generations of Touro students. You are a part of the early history of this dynamic, remarkable university, and I am grateful for your faith, your confidence, your involvement, and for your future success."