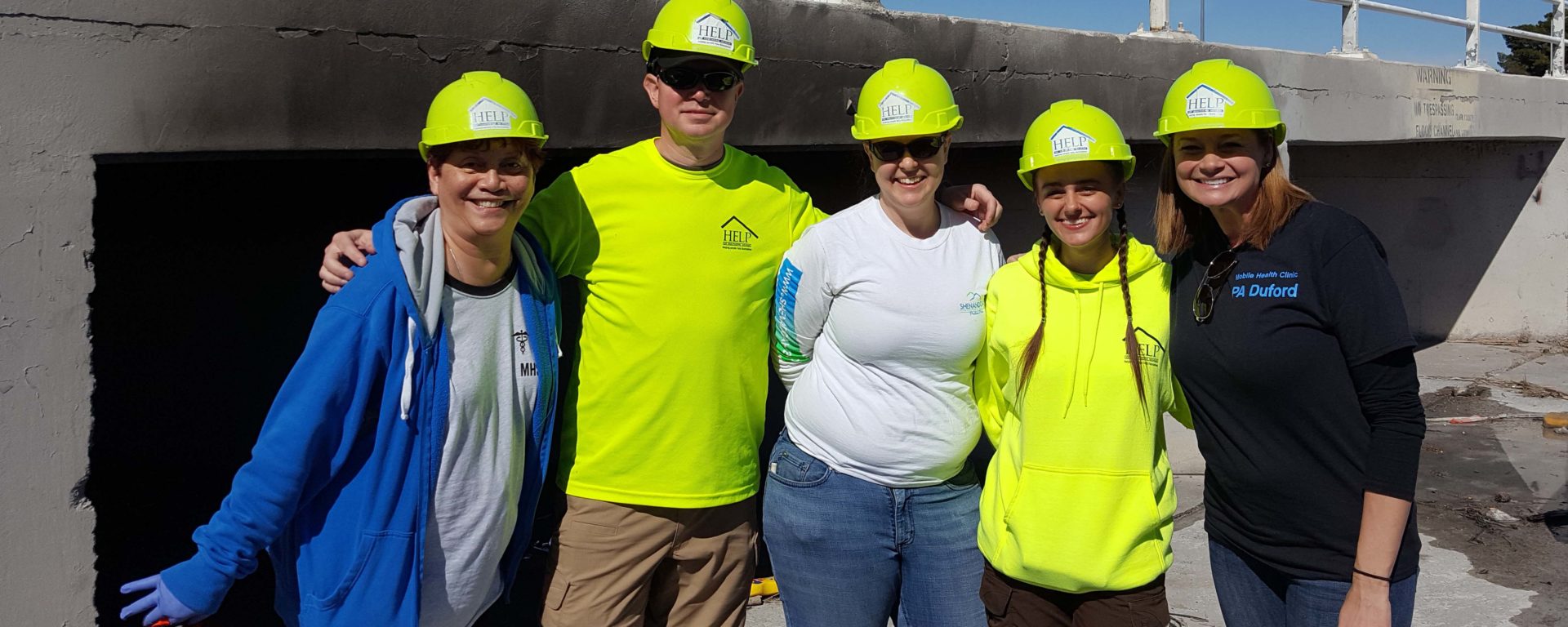 Touro University Nevada Programs Working Together to Bring Healthcare To Las Vegas's Tunnel Populations
Touro University Nevada Programs Working Together to Bring Healthcare To Las Vegas's Tunnel Populations
Under Las Vegas is a labyrinth of tunnels where some of Southern Nevada's most vulnerable populations live, as well as bacteria that can make that life painful.
The populations living in these tunnels have been well-documented throughout the last decade, most notably in Matthew O'Brien's book, "Beneath the Neon." Touro University Nevada is working to make life easier for those living in the tunnels by trying to learn more about the bacteria living in the tunnels' soil and water.
Assistant Professor Amie Duford and Dr. Oksana Matvienko from the Touro School of Physician Assistant Studies began this initiative by asking the Basic Sciences Department for their help collecting samples of soil and water near the tunnels. Medical students Benjamin Savanh and Jacob Brucker were later recruited to assist with the project as well.
"We are hoping to identify which tunnel locations have human pathogens so when we go out to provide healthcare for these populations, our students will be able to look at a wound and identify a certain bacterium so they can properly treat it," said Dr. Amy Stone, Assistant Professor in Touro's Basic Sciences Department.
"We want to find out how to properly treat these wounds," Duford said. "The people living in these tunnels use that water for drinking and hygiene purposes, so we want to know what's in it. After we run these tests, it will help our faculty and students be better prepared for when they treat these patients."
In 2017, Duford was the recipient of a five-year $1 million federal grant to help improve healthcare for disadvantaged populations. Although this particular project was paid through the university's strategic planning fund, Duford said it aligns perfectly with the basis of her federal grant's purpose.
"Community outreach is the basis of our PA program," she said. "Conducting these tests will eventually lead to us hopefully providing much-needed and improved healthcare for those living in the tunnels."
Touro also partnered with HELP of Southern Nevada's Crisis Intervention Team and the Las Vegas Metro Police Department's Homeless Outreach Team during the sample collecting.
Stone and Dr. Terry Else collected water and soil samples from five different locations across the Las Vegas Valley, including sites in North Las Vegas and near Flamingo and Interstate 15. Dr. Karen Duus, Associate Professor in the Basic Sciences Department, has also been assisting with the project.
The Touro team is hopeful to have the test results completed by June.
Learn More About Touro Nevada's PA Program