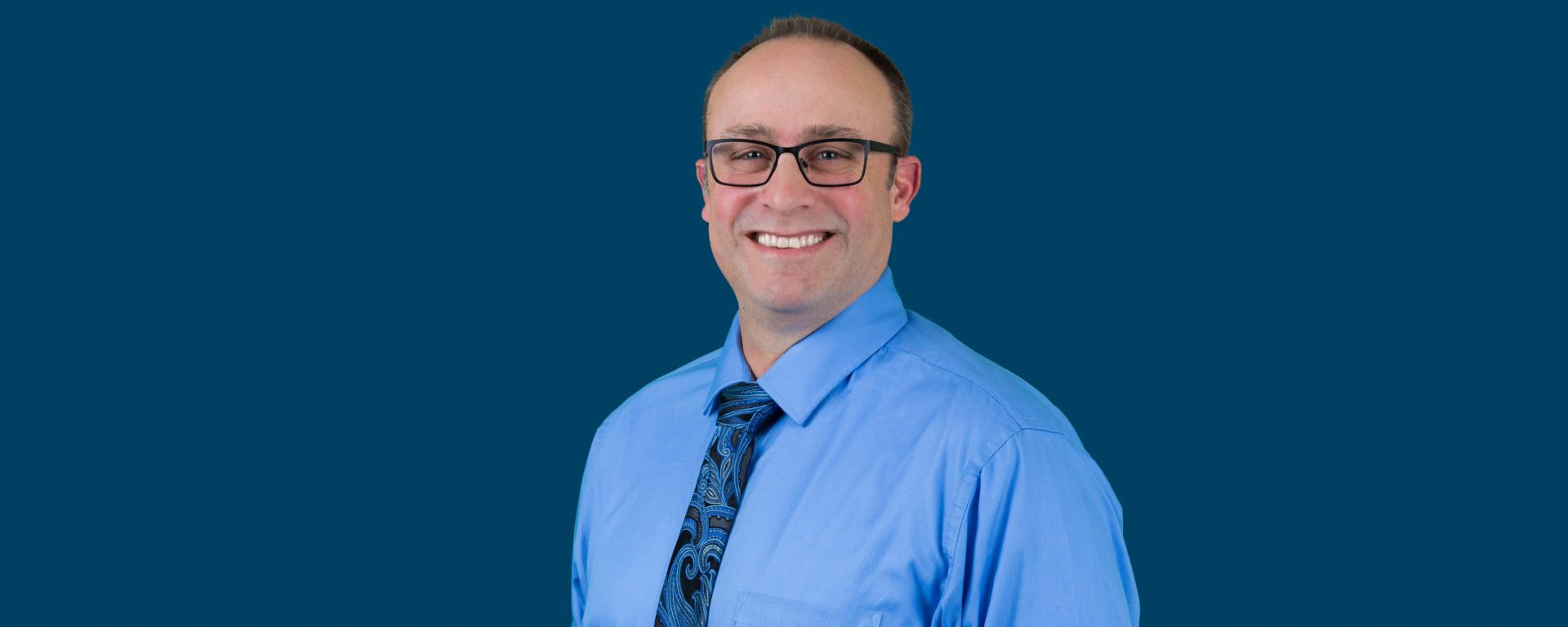 Faculty Focus: Dr. Steven Liaos, Associate Professor, School of Physical Therapy
In this edition of "Faculty Focus," we sat down with Dr. Steven Liaos.
Dr. Steven Liaos is an Associate Professor in the Touro University Nevada School of Physical Therapy.
Where are you from? And what was it like growing up?
I was born in Wheeling, West Virginia but when I was 2, we moved to the San Fernando Valley in Southern California. I enjoyed the proximity to the beach which was only 30 minutes away, and in the other direction, the mountains weren't too far away either. I was really into road biking in high school, so I spent a lot of time on my bike. There were a lot of trips over Sepulveda Pass going to the Santa Monica Pier.
When did you discover you wanted to be a physical therapist?
I originally went to UCLA on an Air Force ROTC Scholarship for aerospace engineering because I wanted to be a pilot. During my first year, I was told I couldn't be a pilot because I had 20/30 vision in one eye and I needed 20/20 vision. I had to make a decision during my sophomore year, and I decided to drop my scholarship and change my major to physiological psychology. My story is similar to a lot of physical therapists: I had various injuries playing sports as a teenager and was familiar with physical therapy. The thought of spending my day working with people interested me. It really helped me decide that PT was what I wanted to do.
How did you end up working at Touro University Nevada?
I knew early on in my career that I wanted to go into education. I went through a transitional DPT program in 2004 so that I would be qualified to teach, which was also the year after we moved to Las Vegas. I was working as the Regional Therapy Manager overseeing 10 clinics in Nevada while also working on a per diem basis for Cirque du Soleil, so I didn't have many opportunities to end up in the classroom. In late 2011, Dr. Jim McKivigan was working per diem for one of the clinics I was managing. He reached out to me and asked if I'd be interested in being a lab assistant as an adjunct faculty for his spinal conditions course. I figured it would give me a foot in the door in education, so I agreed. I came in for an interview and was offered a full-time position at TUN a week later.
Can you explain what you love so much about working here?

I enjoy that Touro has a strong focus on healthcare and education, and that I have the ability to interact with other healthcare providers. It's also my rationale for being head of the Interprofessional Education (IPE) Committee. I feel that we can offer our patients so much if we work together instead of sitting in silos. I like that the students also have that opportunity. The PT students are interacting daily with the DO students, the PA students, and the OT students.

In the clinic, this collaborative effort best serves our patients because we're all working together. Healthcare isn't owned by any one profession, which is why collaboration is important.
Why do you enjoy training the future generation of PTs?
I have a passion for my profession, and I always had worked in mentoring roles during my clinical years. Part of my previous role was to on-board and mentor new hires, and I really enjoyed the process of being able to influence the next generation of physical therapists. The knowledge that I pass along to our students will make a difference when they work in the clinic, so it's almost like I never left the clinic.
If you could give your students a single piece of advice, what would it be?
Take the time to meet the patient where he/she is, and always keep in mind that the patient comes first. Make sure that everything is patient-centered so that everything you do is aligned with the goals of that particular patient. You might have five patients with the same diagnosis but you need to treat each one of them differently.
What do you enjoy doing in your free time?
I love spending time with my family. I have two daughters, one who's about to start college at Arizona State University. I also like to stay active, though lately, not as much as I should be. I'm a huge Pittsburgh sports fan. Even though I left West Virginia when I was 2, I've always maintained my allegiance to the Pittsburgh teams.
Learn More About Touro Nevada's PT Program