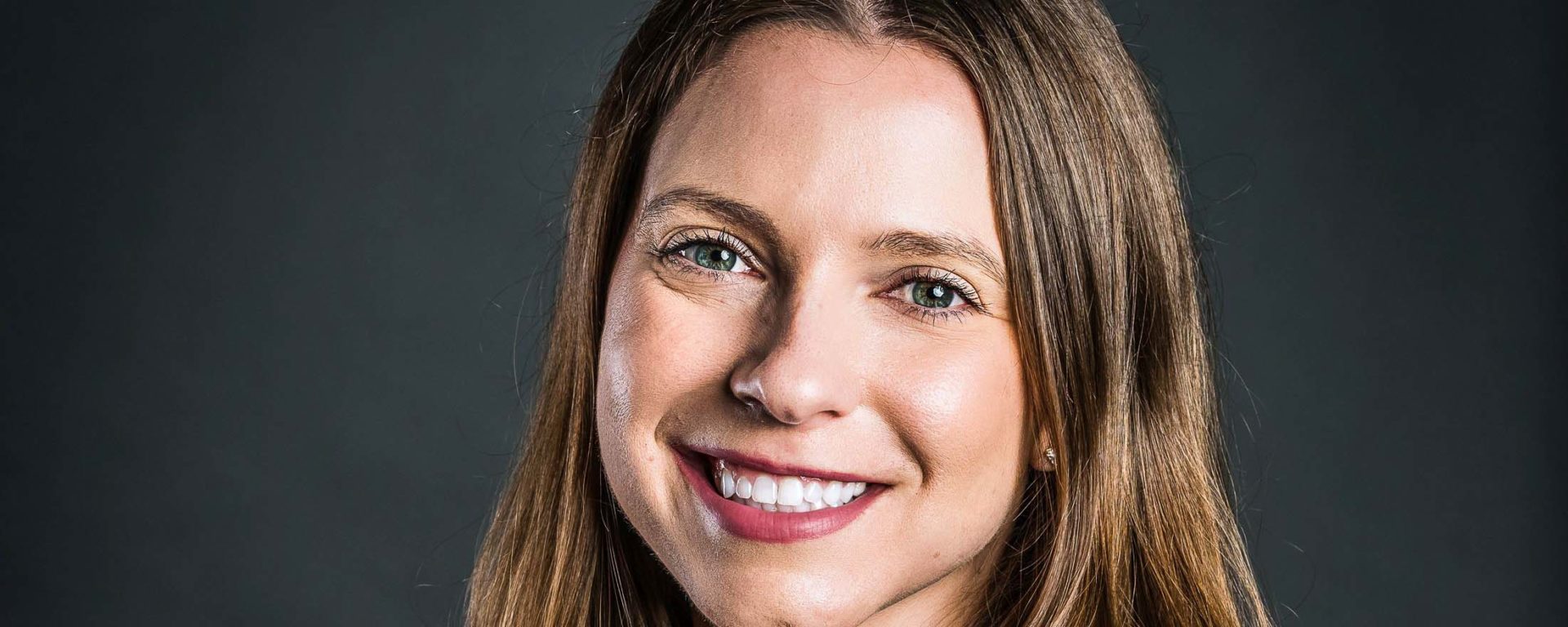 Catching Up: Natalie Noss Handler, School of Occupational Therapy, Class of 2015
"Catching Up" is a new monthly feature highlighting different Touro University Nevada alumni/ae and learning more about their journey after graduation.
In this edition of "Catching Up," we spoke with Natalie Noss Handler, a 2015 graduate of the Touro University Nevada School of Occupational Therapy. Natalie works at Healing Hands Rehab, an outpatient hand therapy clinic in Calabasas, Calif.
She is a member of the American Occupational Therapy Association as well as the Hand Therapy Society of Greater Los Angeles.
How did you choose occupational therapy as a career?
It was a long journey. I wasn't quite sure what I wanted to do after I got my Bachelor's degree from UC-Santa Cruz. I originally wanted to be a social worker, so I worked in similar jobs after college. Once I later found out about occupational therapy, I realized that it was what I wanted to do.
Why did you choose Touro University Nevada?
I felt really good about my interview at Touro, and it was the first acceptance letter I received. From start to finish, the communication with Touro felt very welcoming, and I really believed in the open-door policy within the program. From the beginning of admissions until commencement, the communication at Touro was always great.
What do you remember from your time as a student?
Being in such a small program, I made lifelong friendships. These are people I can still go to for professional or personal advice. Over the past couple of years, we've made the rounds by going to each other's weddings. Touro was the start of my career, and without Touro and the friendships I made along the way, I wouldn't be doing what I love.
What makes Touro University Nevada such a special place?
Being at a smaller university was much more beneficial to me as a learner. I was able to get the time I needed with my classmates and professors while becoming comfortable in my learning. I was able to learn much more efficiently that way. During my undergraduate years, it was a completely different style of learning. At Touro, the smaller cohort was much more helpful.
How did Touro help make you the occupational therapist you are today?
Touro really taught me the importance of thinking outside the box. We spent a lot of time in the program talking about how important it is to work as a team. In occupational therapy, we are not only just working with the patient, but their family and other professionals, remembering the importance of that team approach has been helpful day to day.
In which specialty are you working?
I'm currently working full time in hand therapy, though I have worked previously in skilled nursing as well as acute care. We can do so many things within OT, so I'm trying to be as sharp as possible with my skillset.
I worked as an aide at a hand therapy clinic while completing my first observation hours before getting into Touro. I had no idea how much I would grow to love the specialty. A few of my classmates are pursuing hand therapy as well, so it's nice to share that with them.
Can you explain more about your "Woman of the Year" campaign for the Leukemia & Lymphoma Society?
A good friend of my husband and I had been nominated for this campaign a few years ago, so we learned a little more about it at that time. This past year, he nominated me. They nominate people who can get others involved and hopefully inspire them to give back. My mom was actually diagnosed with cancer last year, so this campaign is inspired by her.
There are approximately 20 candidates in the L.A. area who are raising as much money as possible for the Leukemia & Lymphoma Society. The title of "Man and Woman of the Year" just represents that you did the best you could for this great cause, and I'm feeling very honored to be a part of it.
Although you're an occupational therapist, have you noticed any crossover between OT and working with the Leukemia & Lymphoma Society?
I'm in a helping profession, and always want to do the best I can to help others. In OT, we have to really think outside the box and try to fix challenges you never thought someone might have. This fundraising campaign has really pushed me outside of my comfort zone and I've realized that thinking outside the box is a huge part of fundraising. The bottom line is, it feels good to help others; even if it can be challenging.
If you would like to contribute to Natalie's "Woman of the Year" campaign, visit bit.ly/NatAttacksCancer.
Learn More About Touro Nevada's OT Program