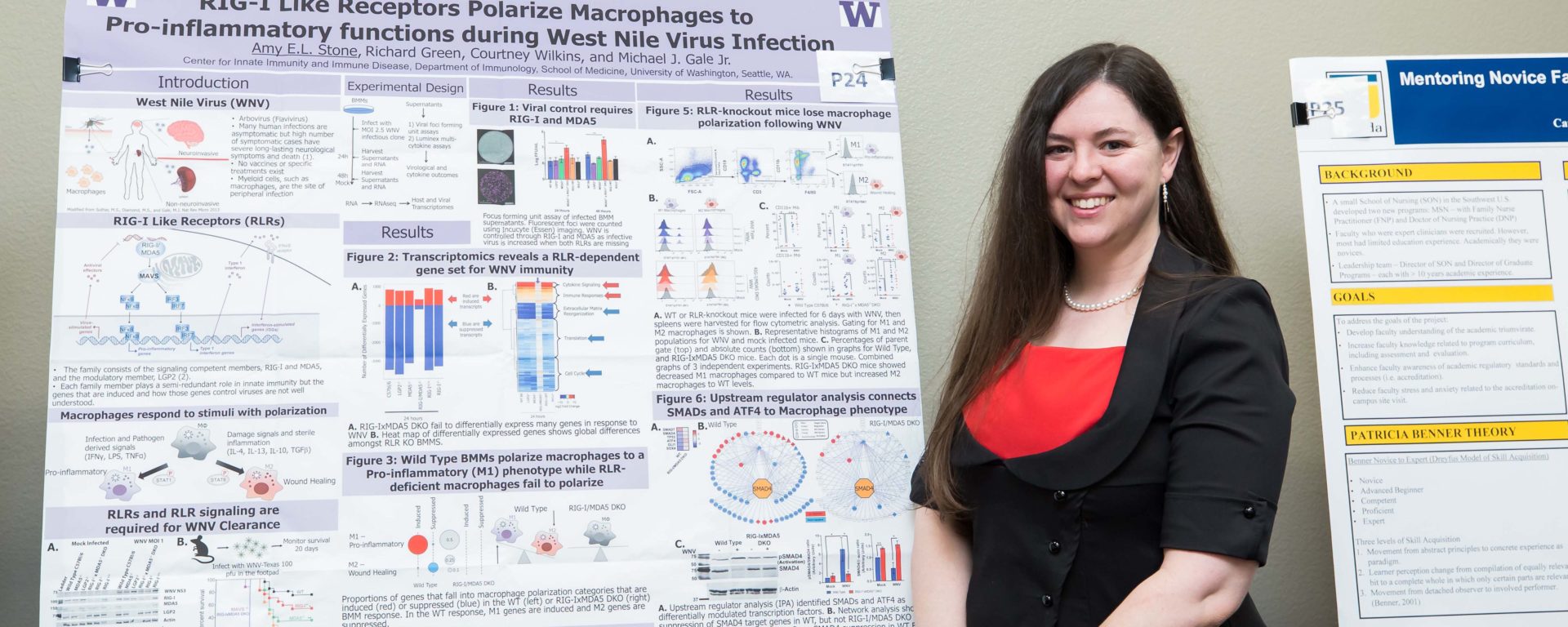 American Society of Microbiology Awards Dr. Amy Stone Two Travel Awards
Assistant Professor of Basic Sciences Recognized For Dedication to Education and Research
Dr. Amy Stone, Assistant Professor in the Touro University Nevada Department of Basic Sciences, was recognized for her dedication to education and research with a pair of Travel Awards from the American Society of Microbiology (ASM).
For winning the awards, Stone will attend a scientific meeting called ASM Microbe in San Francisco in June, followed by a pedagogical meeting during the American Society of Microbiology Conference for Undergraduate Educators (AMSCUE) in Washington D.C. in August.

During the ASM Microbe Conference, Stone will present her abstract entitled "RIG-I Like Receptors Lead to Macrophage Polarization and Viral Control in West Nile Virus Infection," the same poster she presented during Touro's Research Day in March.
Stone won the AMSCUE Travel Award for her excellence in teaching. According to AMSCUE, the Travel Award Committee found Stone's application to be a "stellar example of firm commitment to teaching undergraduate microbiology and biology."

She described ASMCUE as the 'forefront of microbiology and immunology education for undergraduate medical education faculty.'
"I am incredibly honored to have been selected for these two awards, especially because I'm so new in the field," she said. "I've only been faculty at Touro for six months, so it's really exciting to be acknowledged as someone at the forefront of my generation's educators and researchers."
Stone gained a penchant for teaching while completing her PhD. Part of her post-doc work included teaching both undergraduate and medical students. She said she enjoys taking extremely complex ideas and distilling them down to understandable chunks for students.
"It encompasses what I envision myself to be and what Touro is: a leader in medical education and development research," she said.
Learn More About Touro Nevada's DO Program