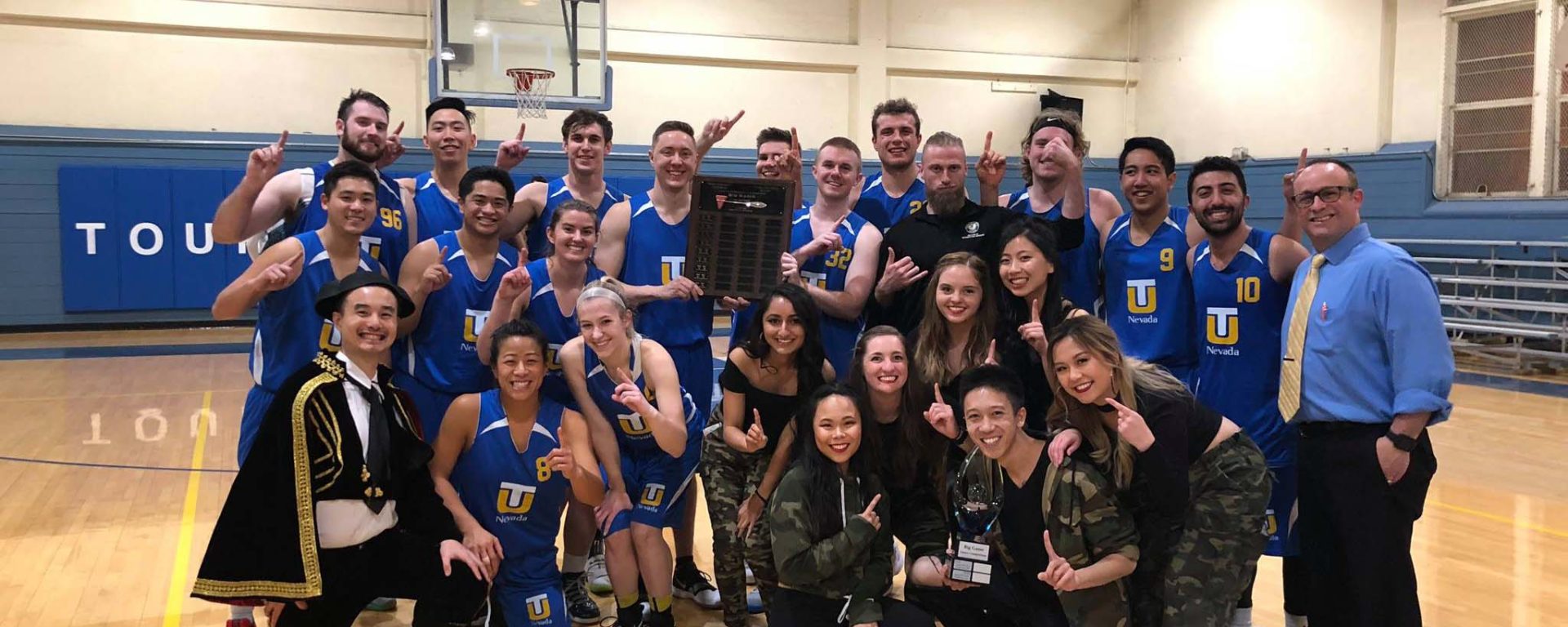 TUN Victorious Against TUC in "The Big Game"
Win pushes TUN's record to 9-1 all time in Big Games
Touro University Nevada continued its athletic dominance over its California counterparts with a 69-64 victory in "The Big Game" on March 7.
The win pushed TUN's record to 9-1 all time in Big Game meetings, with TUC's lone victory coming in 2013. It was the first Big Game held on the TUC campus since 2016, and the Matadors made sure they left with another hard-fought victory.
"Playing at their gym was quite different than it was playing in Nevada. The gym was small but the noise was loud. No matter how loud we would yell and try to talk to each other during the game, we couldn't hear each other," Raymond said. "We still had a great turn out of fans for TUN and they were shockingly loud. A lot of faculty, administrative staff, family, and friends came to support us and they helped keep up our morale when we were struggling."
Led by second-year medical student Ky Raymond, the Matadors defeated the Bulls in front of a gymnasium packed with raucous TUC fans.
Raymond said this year's team was more conditioned than last year's, which helped them keep up with a quick and hungry TUC squad.
Not only did the basketball team claim victory, but for the second-straight year, the TUN dance team took home the dance competition award; this time on the opponents' turf.
"I was looking forward to the 2019 Big Game since the 2018 Big Game finished," Raymond added. "It felt great to keep the unbelievable record going that TUN has, and bring home another win. I can't wait until we can get yet another Big Game banner hanging up in our gym."