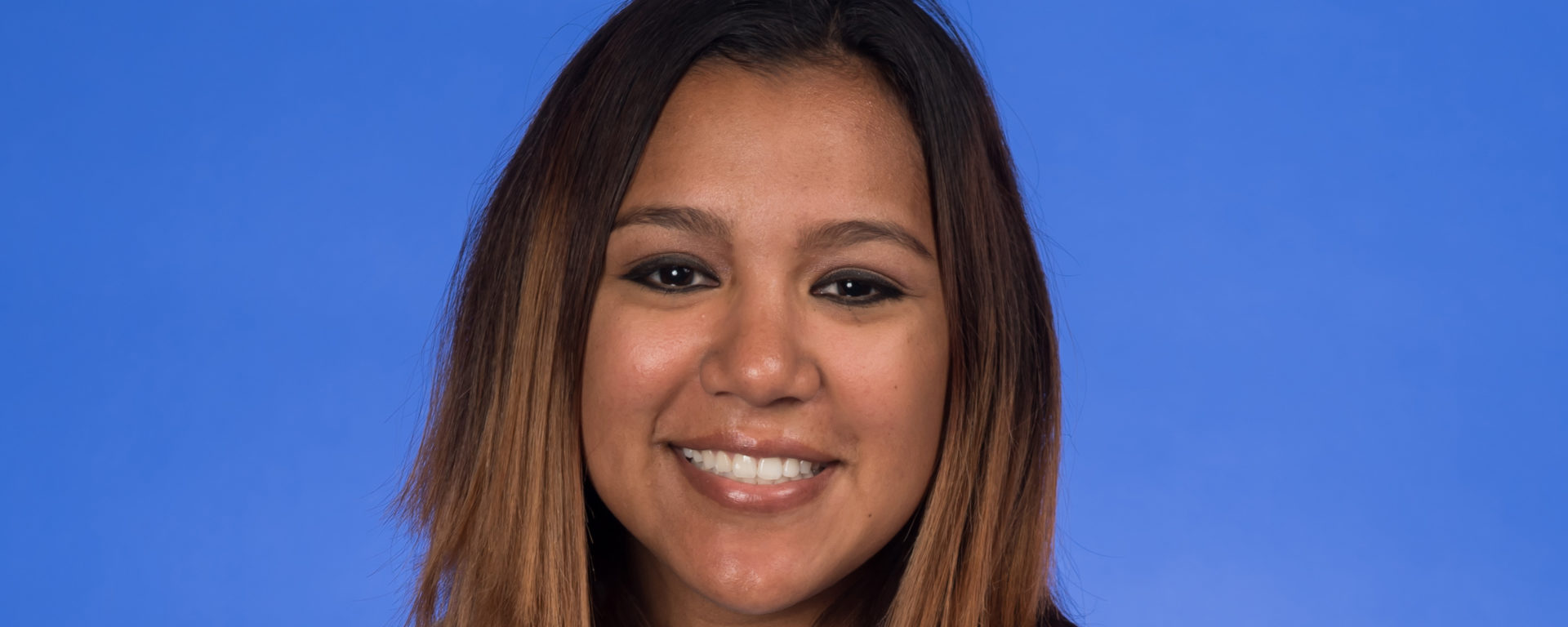 Student Spotlight: Alyssa Adams, School of Occupational Therapy
Meet Alyssa Adams, a student in our School of Occupational Therapy
When Alyssa Adams was a child growing up on the eastside of Las Vegas, her parents emphasized the importance of giving back to others.
"My mom and dad were always very set in teaching my siblings and I to give back to our community as much as we could," she said.
At a young age, Adams was also exposed to the world of occupational therapy. Her grandmother saw an occupational therapist while she dealt with polio, and her younger sister also received occupational therapy.
Through the familiarity of occupational therapy and a determination to give back to others made Touro University Nevada the perfect fit for Adams after she completed her undergraduate studies in Kinesiology.
"Touro has an incredible occupational therapy program, and I really enjoy that the university emphasizes the importance of giving back," she said.
Transitioning from a bigger undergraduate university to a smaller institution like Touro was refreshing for the Southern Nevada native.
"At Touro, I can email my faculty or stop by their office and they are always willing to help," she said. "My cohort has a great group dynamic and we all work well with one another. As healthcare providers, we have to work with other individuals all the time so it is great that we are building those skills now."
Adams said growing up on the east side of Las Vegas gave her exposure to different types of people and communities and how that experience will benefit her after she graduates.
"Las Vegas is a very diverse place, and it helped to make me a more accepting person," she said. "I see clients as people and not just diagnoses. From a young age, I've always been caring of others."
Adams still lives on the east side of Las Vegas and plans to stay there after she graduates from Touro.
"It's very important for me to stay here because this is my home. Growing up on the east side of town, I know first-hand that there are a lot of people who don't know what OTs are. If I can be the person who can help promote the importance of our profession, that would be incredible," she said.
As she completes her first year of OT school, Adams has gained an interest in pediatrics, though she's yet to decide on which area she'd like to specialize. She credits her younger sister who received early intervention occupational therapy as part of her inspiration.
Regardless of which specialty she chooses, Adams is excited to practice in the state she's always called home.
"I always knew I wanted to go to Touro and practice in Las Vegas after I graduate," she said. "The university pushes us to be leaders in our profession, and I think that's such an important part of healthcare. I think going to Touro will help me is giving me the building blocks to be a successful OT after I graduate."
Learn More About Touro Nevada's OT Program