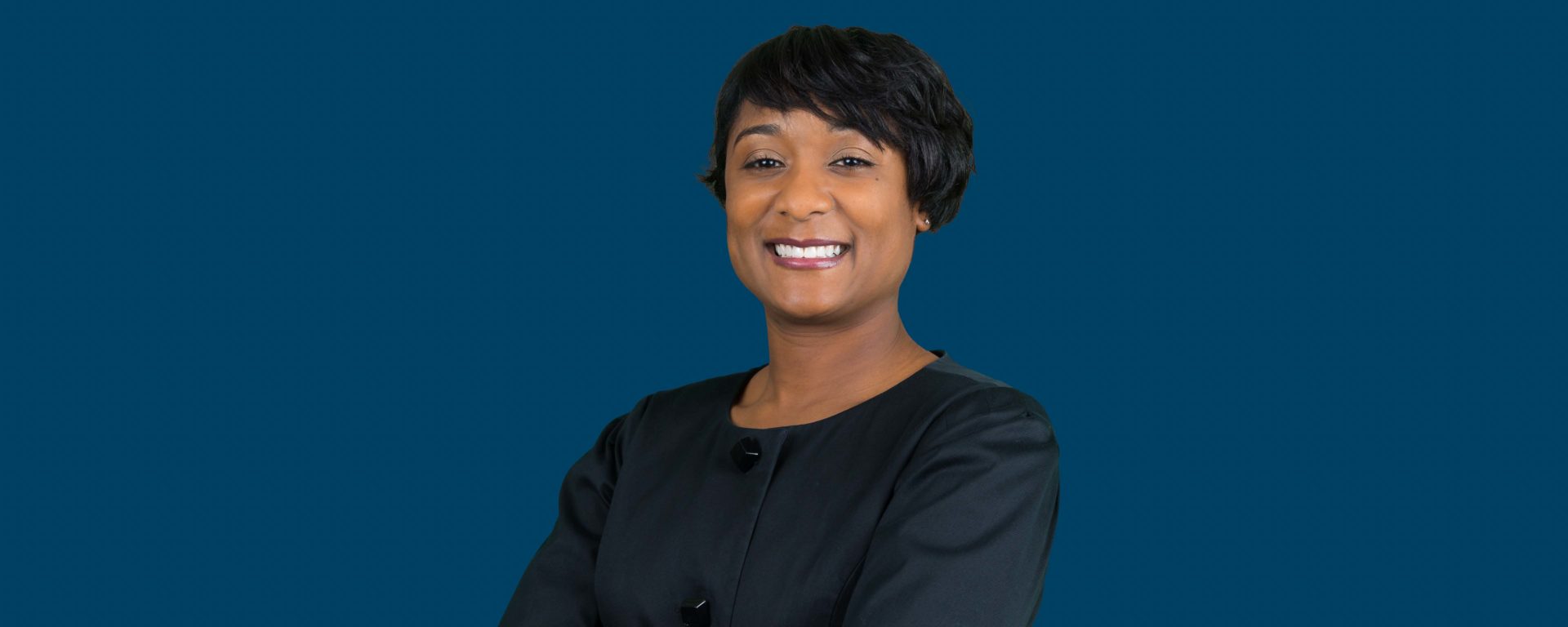 Staff Profile: Tava McGinty-Jimenez, Associate Dean of Students and Director of Admissions
Meet Tava McGinty-Jimenez, Associate Dean of Students and Director of Admissions
In this edition of 'Staff Profile,' we sat down with Tava McGinty-Jimenez, Associate Dean of Students and Director of Admissions.
Growing up in the rural Pacific Northwest, Tava McGinty-Jimenez never considered herself someone who could make an impact in the world, especially in education.
Having been raised in small towns, she had the benefit and humbling experience of witnessing the perfect interaction between various cultures and socioeconomic backgrounds on a regular basis.
"Somehow knowing how to be with all walks of people has prepared me for a life in education," she said.
As the Director of Admissions and the recently promoted Associate Dean of Students at Touro University Nevada, McGinty-Jimenez prides herself and her team on their hard work and dedication to the university.
"We work very well together," she said. "I'm very particular about who joins the Admissions team. I do my best to bring on team-focused individuals because we work hard, but we're also like a family."
McGinty-Jimenez didn't always know she would have a successful career in higher education like her parents. While working at a college bar in Oregon in 1997, she recalled her mom giving her a job announcement and telling her to apply for a job at a local community college.

"The sense of helping people, especially when they did or didn't know what they wanted to do in their career really appealed to me," she said. "I never really knew what I wanted to do growing up, but I've always had a knack for helping others."
Fast forward 22 years, and McGinty-Jimenez is helping applicants, students, and the team she leads in Touro University Nevada's Office of Admissions.
As Director, most of her day-to-day duties are recruitment focused.
"Whether it's marketing, ad placement, revamping brochures, data analytics, or managing programs to meet enrollment goals, we do it all," she said.
Having previously worked at other higher educational institutions, McGinty-Jimenez said Touro is the place she's worked the hardest. It's also the most enjoyable, she added.
"You get a lot of return on your investment working at Touro. You see the growth and the fruit of your labor and it's very rewarding," she said. "We're also very connected here, meaning you can have conversations with people in the hall and still be productive. You can get a lot of work done just by getting out of your office."
In her newly added role of Associate Dean of Students, McGinty-Jimenez said she'll get a greater insight into the Touro student experience. She'll still work with students as applicants but will now be able to see them progress after they are accepted.
"It will make the applicant process more inclusive and will help me get a better understanding of what the student experience is like here at Touro," she said.
Whether she's running numbers or updating applicant information, McGinty-Jimenez is sure to be working closely with her team.
"I love my team, and I look forward to working with them every day," she said. "We all have a common goal of wanting to work hard and do well. We also enjoy each other's company which helps build our success."
Hard work has helped McGinty-Jimenez build a successful career at a place she loves coming to every day; something she learned growing up in the rural Pacific Northwest.
"I am someone who is always trying to grow, and Touro has definitely delivered on that for me," she said. "Since I've been here, I've grown both personally and professionally. If you love working hard and want to enjoy coming to work every day, come to Touro."