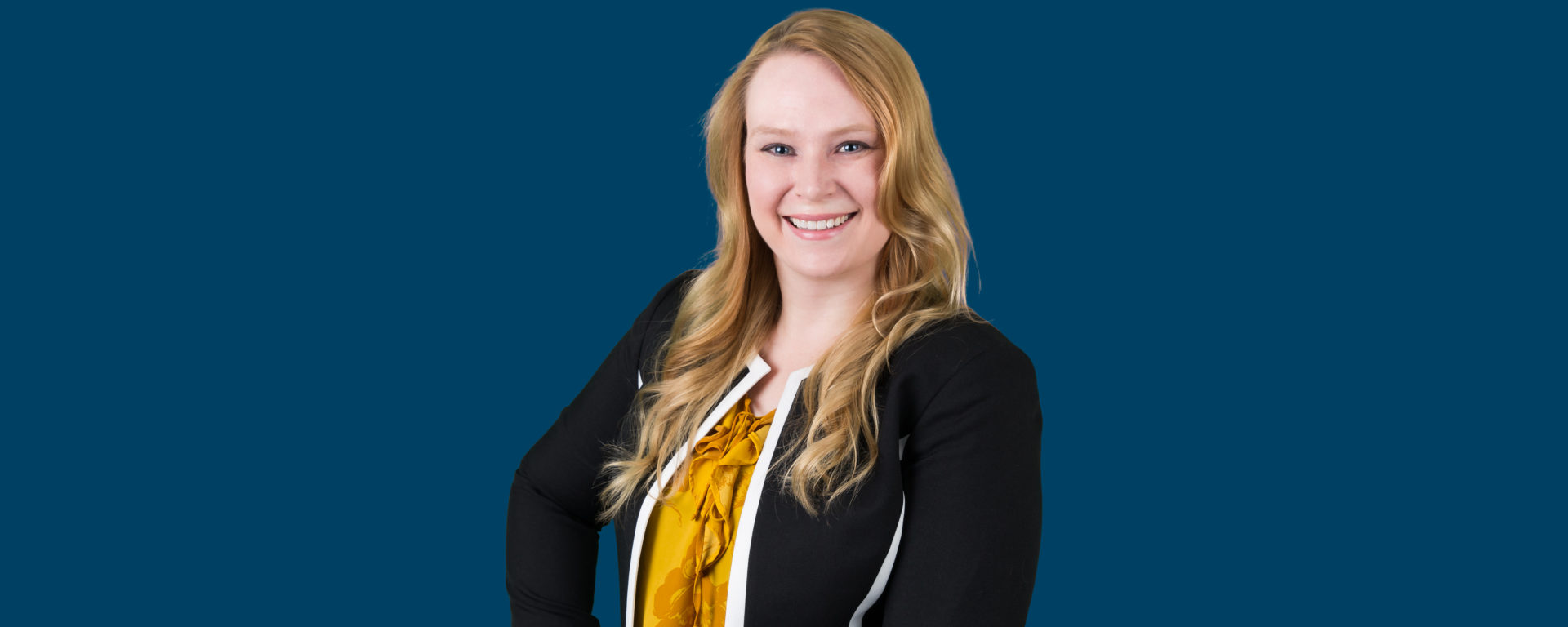 Staff Profile: Veronica Fischer, Director of Donor Engagement and Alumni/ae Relations
Meet Veronica Fischer, Director of Donor Engagement and Alumni/ae Relations
In this edition of 'Staff Profile,' we sat down with Veronica Fischer, Director of Donor Engagement and Alumni/ae Relations.
Veronica Fischer has always had a penchant for learning, but a serious car accident helped her truly understand the importance of healthcare education.
In 2016, Fischer was sitting at a stoplight on her way to work as the Director of Student Affairs at Concorde Career College in Aurora, Colo. when she was hit head-on by a wrong way driver going 70 mph. In the car behind her was a Concorde student who immediately called 911.
"In addition to the Concorde student who called 911, one of the people who stopped to help me was one of our nursing alumni/ae; one of our students was working on rotations in the emergency room when I was taken to the hospital," she recalled.
Fischer made a full recovery, but the impact that Concorde healthcare students and alumni/ae made on her has since been a critical component of her career path.
Shortly after the accident, Fischer relocated to Southern Nevada to work in UNLV's Career Services Department. It was there that the Vice President of Philanthropy told her she was better suited as a fundraiser.
Missing the close-knit environment of the smaller universities she was accustomed to, Fischer joined Touro as the new Director of Student Involvement in 2017.
"When I first stepped on to campus, it felt like home," she recalled of her first Touro encounter. "My undergraduate experience was very small and personal. You couldn't walk down the hall without knowing a few people."
Despite her love of working with students, Fischer always referred back to when she was told she was best suited as a fundraiser.
One year ago, Fischer joined the Office of Advancement as the university's Director of Donor Engagement and Alumni/ae Relations. In her role, she develops fundraising strategies and helps to develop Touro's young alumni/ae base.
"I'm very excited to be in this position because I'm a big believer in building relationships," she said. "Advancement is such a fantastic fit for my lifestyle. I also get to develop skills outside of my expertise."
Although she no longer works with students directly, Fischer enjoys reaching out to former students as a way to help keep the university connected.
"I'm amazed at how passionate our students and alumni/ae are," she said. "We have such a unique group of students who care so much."
Fischer said she is encouraged by how much the university has grown in the short amount of time she's been at Touro. Getting to know the faces of Touro will benefit the university after they transition to alumni/ae.
As Touro's students continue to make a difference after graduation, Fischer always looks back at the car accident that changed her career trajectory forever.
"Touro has always been appealing to me because it was a healthcare-focused university," she said. "Students in healthcare aren't just getting degrees; they are saving people's lives."