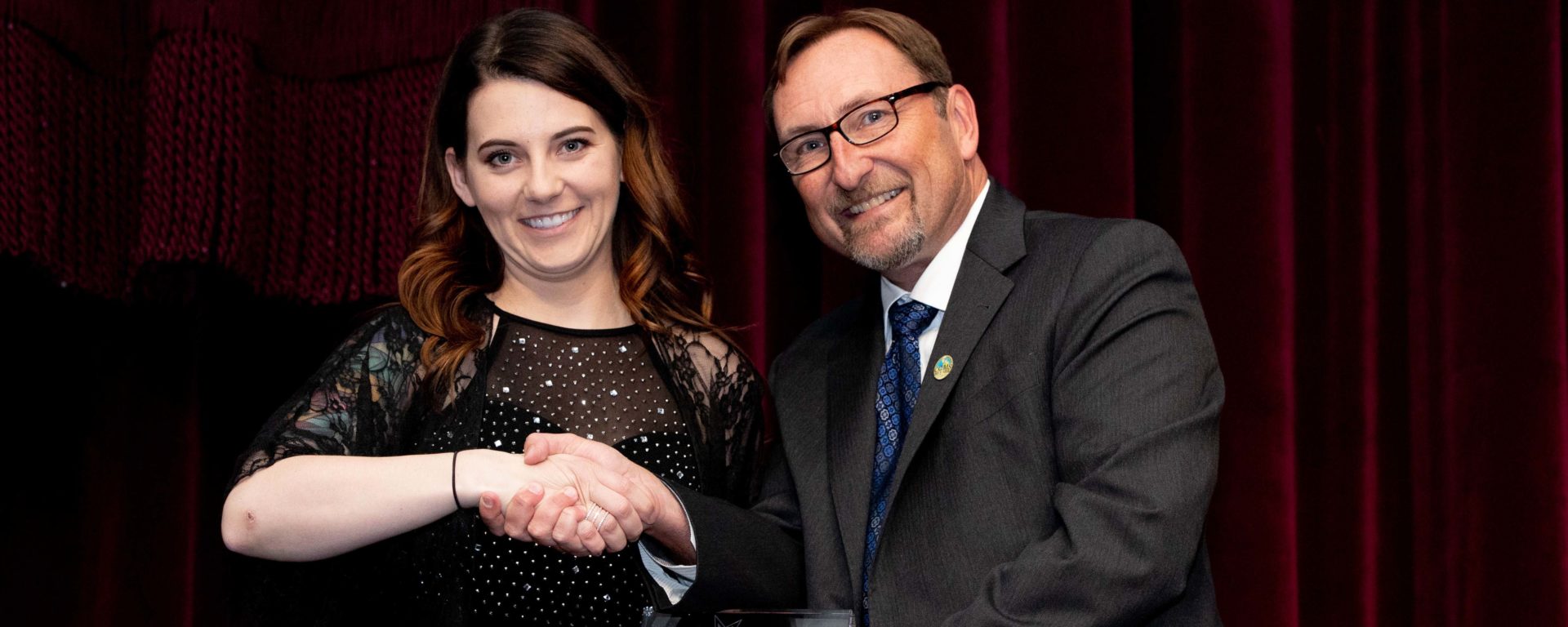 COM Student Ashlie Bloom Honored with Clark County Medical Society's 'Student Rising Star' Award
Bloom Wins Student Rising Star Award for Academic Excellence
Ashlie Bloom, a fourth-year student in the Touro University Nevada College of Osteopathic Medicine, was recently presented with the Clark County Medical Society's (CCMS) Student Rising Star Award for her academic excellence.
"I was incredibly honored to have been given this award," she said.
Bloom, who was born and raised in Southern Nevada, said she has worked hard to be involved with the Touro community since arriving here in 2016.
After graduating from Clark High School in 2009, she attended the University of Washington where she majored in psychology with a minor in military sciences and leadership. Following her tenure at the University of Washington, Bloom graduated Magna Cum Laude from Georgetown University with a Master of Science in physiology and biophysics.
At Touro, Bloom said she prides herself on tutoring fellow medical students while being active in class leadership.
"I really enjoy tutoring and mentoring students, so winning this award was very special," she said. "Winning this award will also help shine some light on the local students we have here."
As a second lieutenant in the U.S. Army, Bloom wants to specialize in either Otolaryngology or Ear, Nose, and Throat (ENT) after she graduates.
"At the Clark County Medical Society (CCMS), we know that great medical education is crucial to the future of our community's health," said Dr. Daniel Burkhead, CCMS President. "The CCMS Student Rising Star Award recognizes outstanding medical students at both Touro University and the UNLV School of Medicine, and we are proud to recognize these fantastic examples of the future of medicine in Southern Nevada."
Learn More About Touro Nevada's DO Program