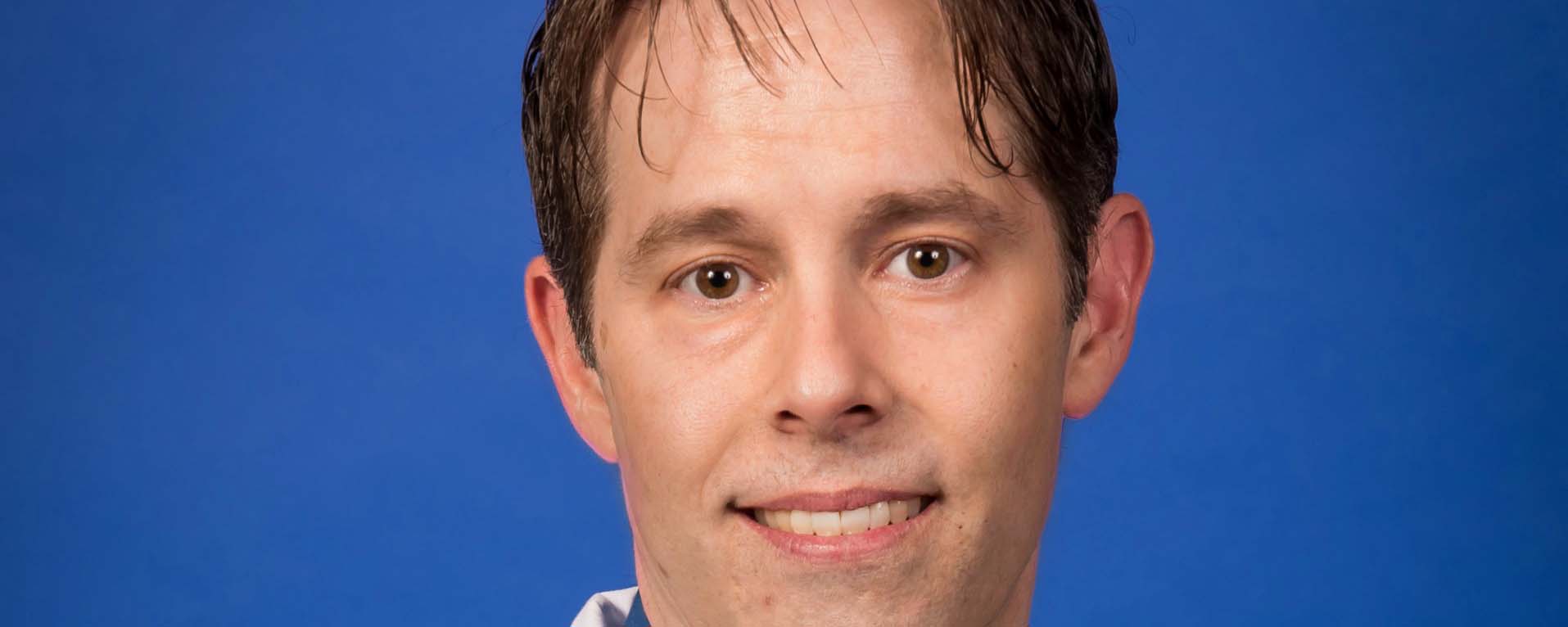 Catching Up: Matthew Demas, PA-C, School of Physician Assistant Studies, Class of 2017
"Catching Up" is a monthly feature highlighting different Touro University Nevada alumni/ae and learning more about their journey after graduation.
In this edition, we spoke with Matthew Demas, a 2017 graduate of the Touro University Nevada School of Physician Assistant Studies. He works as an emergency room PA for the Valley Health System in Southern Nevada.
Before he graduated from Touro University Nevada's School of Physician Assistant Studies (PA), Matthew Demas worked as a detective in the Las Vegas Metropolitan Police Department (LVMPD).
While on duty in the early 2000s, Demas was taken to UMC after getting hurt the job. It was there he discovered what a PA was.
"The PA who took care of me explained what a PA did, and I started to gain an interest in medicine," he recalled. "I had only been on the force for a few years, so I still had a lot of cop left in me."
Growing up in New England, Demas was always more interested in law enforcement than medicine. At 18, he left Rhode Island for Lawrence University, a small college in Appleton, Wisc.
"I chose Lawrence because I thought it would be good to experience life and culture in a different part of the country from where I grew up," he said.
After graduation, he served six years in the U. S. Army before accepting a job with LVMPD in 1999.
"When I got out of the military, I applied to police departments across the country," Demas said. "Metro was a growing and modernized police department, and I really wanted to go somewhere warm."
During his law enforcement tenure, Demas spent nearly a decade in LVMPD's sexual assault division.
"I was in the emergency room daily because that's where we would conduct interviews with victims," he recalled. "We worked with several healthcare providers, and even though I wasn't working in medicine at the time, I got a better understanding of medicine."
In 2015, Demas decided to pursue a different career and applied to three PA schools across the Southwest.
"Touro was always my first choice," he said. "I wanted to stay here because I've considered Southern Nevada my home. I always knew that Touro was the only PA program in Southern Nevada."
As a non-traditional student, Demas said learning new material was challenging, though he thoroughly enjoyed the experience.
"I had been out of school for a while, but I had a much stronger focus at Touro than I did during my undergraduate years," he said. "The amount of knowledge you need to have in medicine is incredible. Once you keep learning, it starts to become easier."
Demas is back at work in the emergency room again, this time as a PA for the Valley Health System. Although he's been out of school for fewer than two years, he wants to help mentor current Touro students.
"I did my rotations with the group I work with now, so I would love the opportunity to mentor PA students learning the same way I did," he said. "I think Touro did a great job laying the foundation for me."
Learn More About Touro Nevada's PA Program