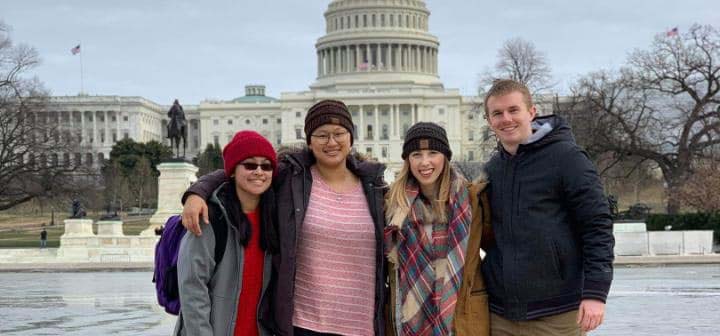 Physical Therapy Students, Faculty, and Alumni Travel to Washington D.C. for Biggest Conference of the Year
More than 16,000 physical therapy students and professionals attended annual conference
Students, faculty, and alumni from the Touro University Nevada School of Physical Therapy descended upon the nation's capital to attend the American Physical Therapists Association (APTA) Combined Sections Meeting.
More than 16,000 physical therapy professionals attended the APTA's largest physical therapy conference in the country.
Touro students and faculty attended several workshops and Continuing Education Units (CEUs) throughout the jam-packed week which allowed students to network with other aspiring physical therapists from across the country.
In addition to the learning and networking, Associate Professor Dr. Stacy Fisher was honored as an Outstanding Educator by the Academy of Acute Care Physical Therapy during the conference.
Alan Phuong, a 2014 Touro PT graduate works for Dignity Health in Las Vegas, nominated Dr. Fisher for the prestigious award.
"It is now that I understand Dr. Fisher's impact on me and our profession. I know that she was the expert in acute care education and am happy to say that I landed in this setting after graduation," he wrote. "I am particularly appreciative of what Dr. Fisher has shared with me and hope to have a successful career in acute care because of what she has done to help me along the way."
Learn More About Touro Nevada's PT Program