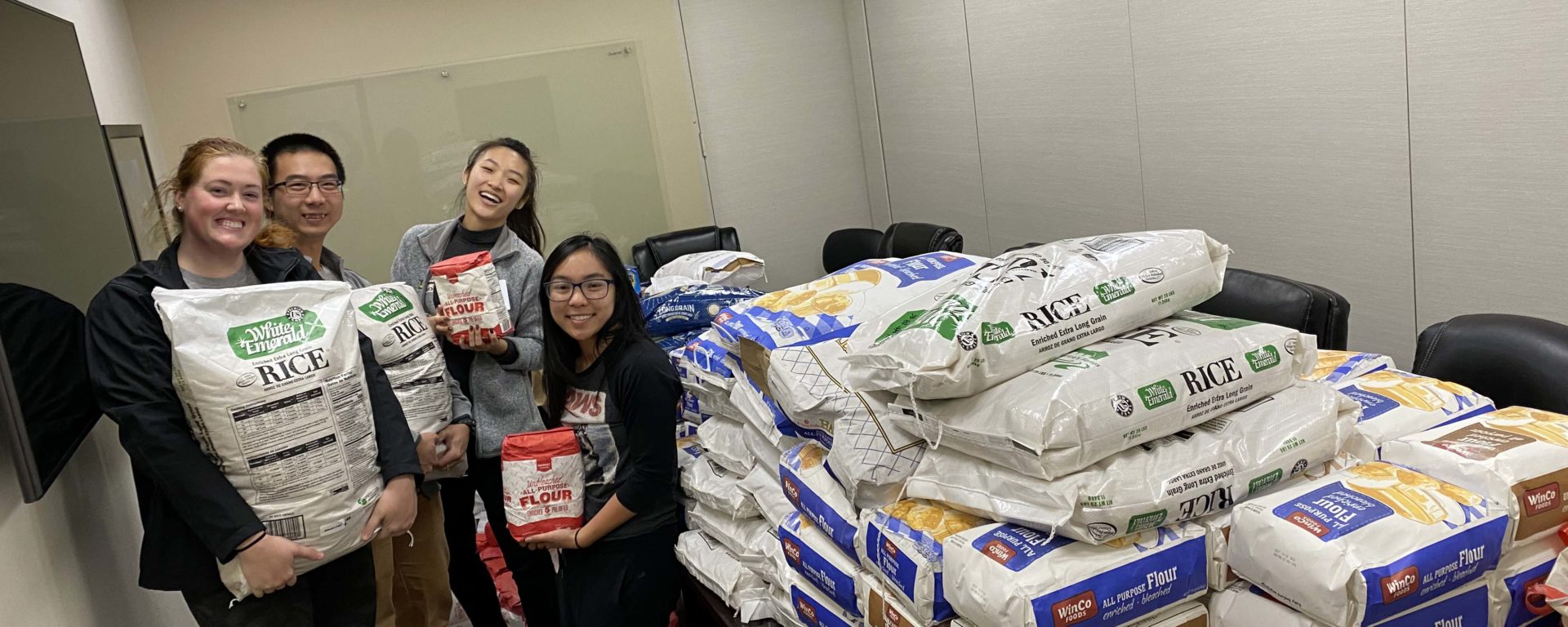 Touro University Nevada Community Raises Thousands of Dollars in Donations and Food For Holiday Season
The Touro Nevada community continues to live its mission of service to humanity
The Touro University Nevada community lived its mission of service to humanity thanks to two great fundraising initiatives that led to thousands of dollars and canned food donations in early December.
During Giving Tuesday on Dec. 3, the university raised $2,000 for the Sharon Sigesmund Pierce and Stephen Pierce Center for Autism and Developmental Disabilities. More than 15 faculty and members of the university's executive leadership team were slimed in the gymnasium on Dec. 4 to celebrate eclipsing the fundraising goal.
Students and employees cheered and celebrated as their favorite faculty were covered in buckets of slime inside the gymnasium.
Two days later at the annual Hanukkah party, Cathy Godfrey, Director of Student Involvement, announced that the university collectively raised more than 5,200 lbs. of food for Three Square Food Bank during the "End Hunger Games."

One competition was held between the six houses in the College of Osteopathic Medicine and the other between the programs within the College of Health and Human Services.

The College of Osteopathic Medicine's Chaudhry's House donated more than 1,500 lbs. of food, while the School of Physical Therapy's 900 lbs. of food was the most from the College of Health and Human Services.

Giving Tuesday and the "End Hunger Games" were prime examples of the Touro family living up to its mission: to serve, to lead, and to teach during the holiday season.