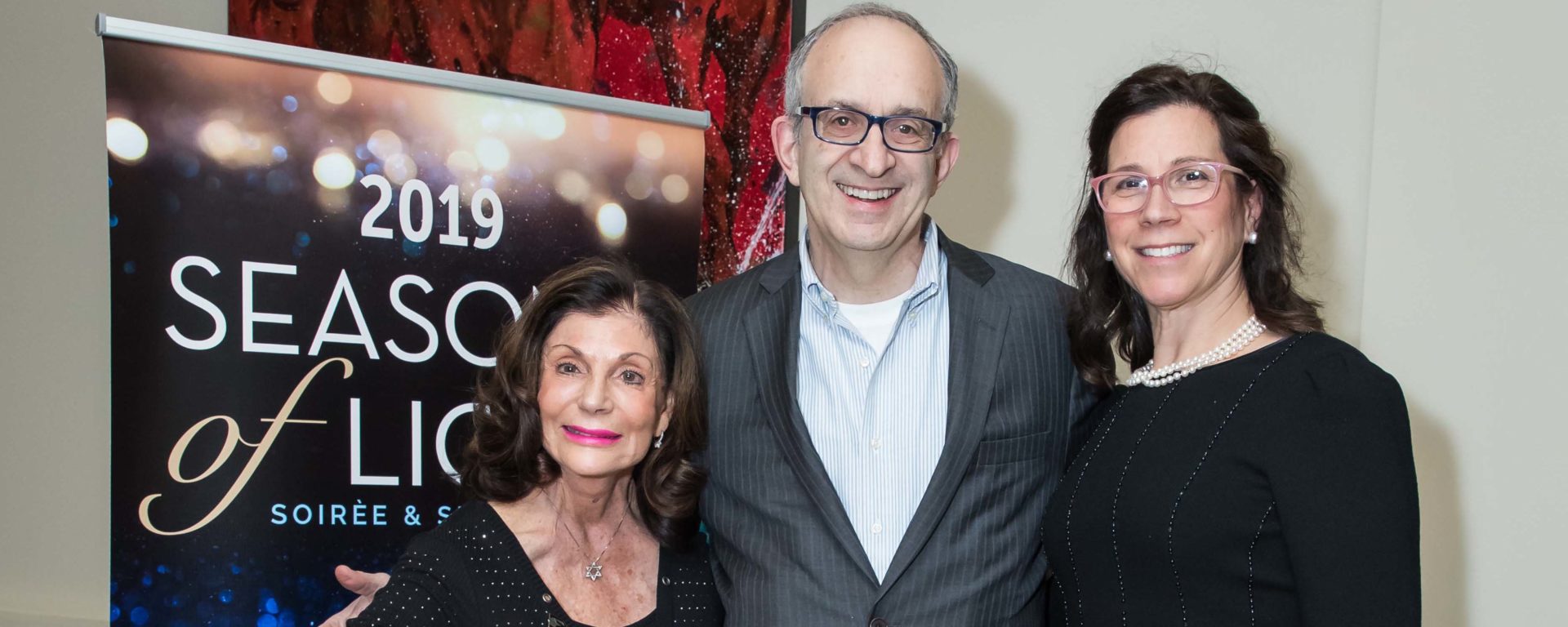 Season of Lights Fundraiser Provides Much-Needed Support for Families From the Center for Autism and Developmental Disabilities
Season of Lights is an annual fundraiser that raises money for the Sharon Sigesmund Pierce and Stephen Pierce Center for Autism and Developmental Disabilities
More than 250 guests attended Touro University Nevada's Season of Lights, an annual fundraiser that raises money for the Sharon Sigesmund Pierce and Stephen Pierce Center for Autism and Developmental Disabilities.
Held at the home of Touro Advisory Board Member Michael Tang, guests enjoyed delicious food catered by The Four Seasons, and bid on more than 100 silent auction items, including staycations, dinner packages, art, and more.
All funds from the evening's event benefit the Center for Autism and Developmental Disabilities (CADD).
"Season of Lights is a wonderful event where members of our community come together for our CADD families," said Shelley Berkley, CEO & Senior Provost of Touro University Western Division. "Because of our generous donors, Season of Lights will provide much-needed support for families whose treatments are not covered by insurance."
During the event, the Vegas Golden Knights were presented with the Touro Luminary Award to recognize their contributions to CADD.
Jessica Gorr, who makes the 70-mile drive from Laughlin three times a week so her 5-year-old daughter Alivia can receive applied behavioral analysis, speech therapy, and occupational therapy, spoke to the guests about the impact CADD has had on her and her family's lives. Alivia was diagnosed with moderate-to-severe non-verbal Autism with global developmental delay when she was three.
"Since coming to CADD, Alivia's eye contact is much better, and we're almost done with potty training," she said. "Everyone at the CADD really cares about the children and wants them to succeed. I'm just so grateful to have this resource."
Learn More About CADD