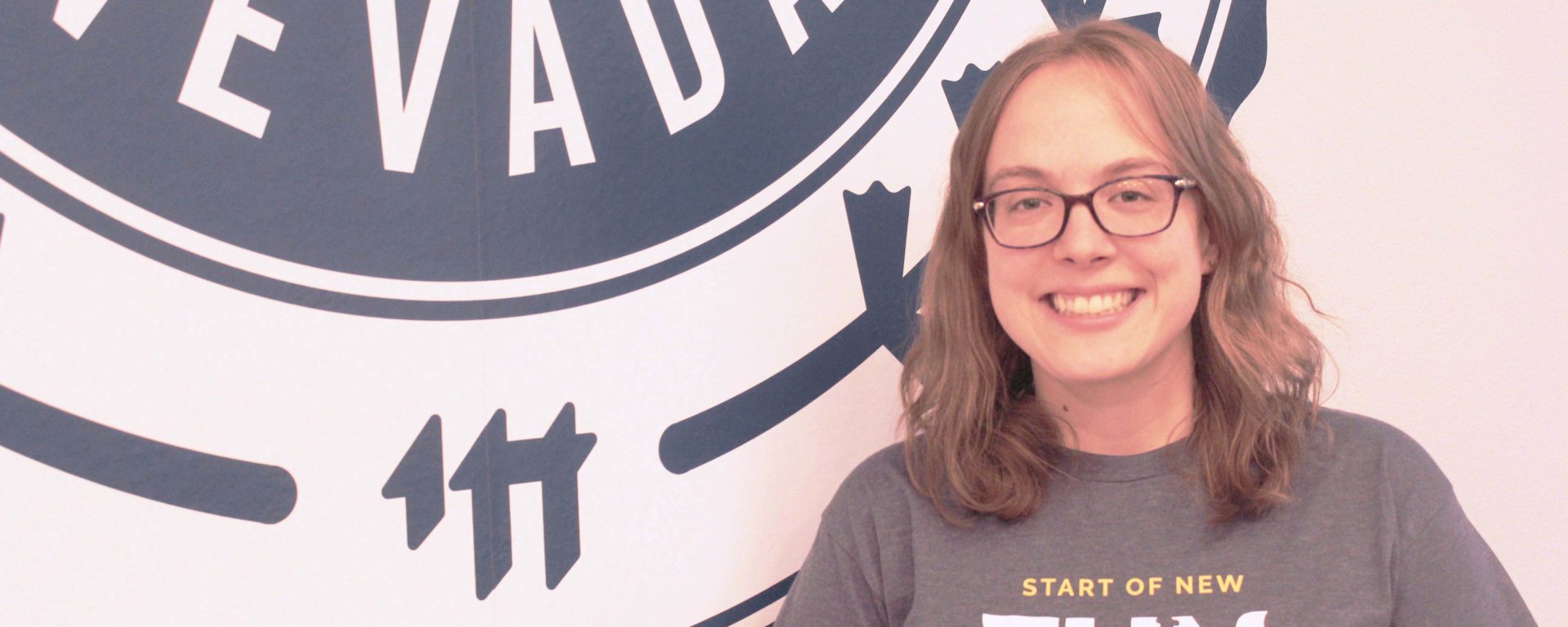 Student Spotlight: Elizabeth Kennelly, School of Physician Assistant Studies
Meet Elizabeth Kennelly, a student in our School of Physician Assistant Studies
Growing up in one of the poorest cities in Colorado, Elizabeth Kennelly witnessed firsthand the struggles of living in a rural area.
"Sterling, Colo. is a farming town of about 14,000 and has one of the lowest median household incomes in the state," she said.
Kennelly was involved in numerous activities in high school, including band, National Honor Society, health club, cheerleading, and more. She kept that work ethic well into her college years and graduated from Colorado State University with a degree in Biochemistry and Molecular Biology.
Kennelly decided to leave Colorado after college and moved to Chicago where she worked as a medical assistant in a variety of settings. She knew she wanted more in her career, so she applied to numerous Physician Assistant Studies (PA) schools, specifically those that emphasized community outreach.
"I applied to the PA program at Touro but didn't get in," she said. "However, [Program Manager] Charles Buckner reached out to me and told me he thought I'd do well in the Master of Medical Health Sciences (MHS) program. I took it as my second chance and my way to get in the door."
Kennelly was apprehensive to return to graduate school after being a few years removed from undergrad, but she thrived in Touro's rigorous MHS program and was later accepted into Touro's PA program.
The skills and knowledge she acquired in MHS, she added, have already helped her during her first few weeks in PA school.
"So far, the material feels very similar to what I learned in MHS and I'm so thankful for that," she said.
Kennelly also credits Touro's family-oriented atmosphere as one of the reasons for her success in school.
"The faculty are very approachable and the atmosphere they create in the classroom makes it easier for us to come together as a family," she said. "We were all very close in MHS, and I'm expecting the same thing with my PA classmates."
Since arriving at Touro for MHS, Kennelly and her husband have grown to love Southern Nevada. In March, she traveled to Carson City for Touro Day at the Legislature where she learned how the legislative process affects the healthcare professions.
"Going to Carson City was an invaluable experience for me as a future PA," she said. "I learned so much and got to shake some very important hands. We spoke with the legislators about the importance of what Touro is doing in the state and also spoke about the university's mission."
Kennelly said she would love to pursue a career in rural medicine after graduation. Growing up near the Nebraska border, the closest major hospital was located two hours away. During emergencies, patients in her hometown would have to be flown via helicopter to the town of Greeley, Colo. where the nearest hospital was located.
"Rural medicine really speaks to me," she said. "I wanted to go to a school that would help me make a difference in the community, and Touro emphasizes the importance of working with underserved populations. It was the perfect fit for me."
Since Touro's mobile healthcare clinic provides free primary care services to the homeless and underserved populations, Kennelly wants to get the hands-on experience to further her education as a future PA.
"Having lived in that rural environment, I'm excited to start working on the mobile healthcare clinic and serve those who need it the most," she said.
Learn More About Touro's MHS Program