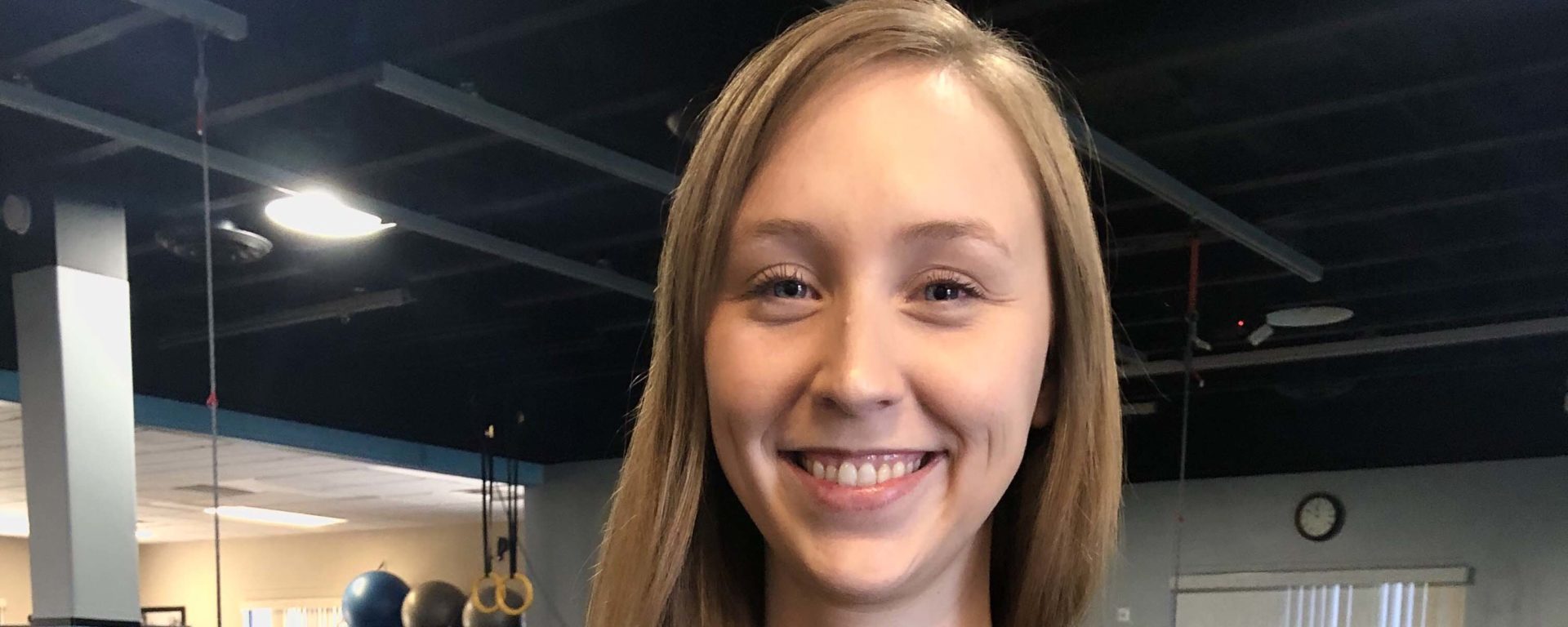 Catching Up: Dr. Laura Marsh, School of Physical Therapy, Class of 2017
"Catching Up" is a monthly feature highlighting different Touro University alumni/ae and learning more about their journey after graduation.
In this edition, we spoke with Dr. Laura Marsh, a 2017 graduate of the Touro University Nevada School of Physical Therapy. Dr. Marsh works as a physical therapist at FYZICAL Therapy and Balance Center in Las Vegas.
When Laura Marsh moved from snow-covered Minnesota to the Southern Nevada desert for physical therapy school, she never imagined a thriving career so far from home.
Marsh, a 2017 graduate of Touro University Nevada's School of Physical Therapy, said her story is similar to many of her colleagues.
"Growing up, I had a lot of injuries while playing sports, and that's where I gained a love for physical therapy," she said. "I've probably known since I was 16 that this was the field I wanted to pursue."

After graduating with a kinesiology degree from the University of Minnesota, Marsh took a chance on Touro University Nevada, located 1,700 miles away from home. Although the setting was unfamiliar, Marsh quickly grew to love the university.
"I really enjoyed the faculty's depth of caring for the students," she said. "I could always tell that they were here for the students. They were so accommodating and there wasn't anything they wouldn't do for us."
During her time as a Touro student, Marsh said she found guidance under Dr. Jacqueline Randa.
"Dr. Randa was always approachable," she said. "She has so much clinical and life experience to share. She helped me become the physical therapist I am today."
After graduating from Touro, Marsh accepted a job at FYZICAL, where she currently works with numerous Touro PT alumni/ae.
"In Nevada, the opportunities for healthcare providers are great," she said. "The market, specifically for PTs, is pretty open across the board."
Marsh added that doing her rotations at FYZICAL provided her with an opportunity to connect with her future employer.
"We are very patient-centered at FYZICAL and that culture is very important to me. I thought there was a great opportunity for me to be successful and happy here, which can be hard to find in your first professional job."
Like she experienced during her time as a student, Marsh and her colleagues at FYZICAL have a great working relationship with Touro students.
"We take Touro students on clinical rotations because it's important for them to have that opportunity to grow and succeed in Nevada," she said. "We really are a Touro family. We have so many grads here, and it's important for us to look out for each other and help one another become successful."
Learn More About Touro Nevada's PT Program