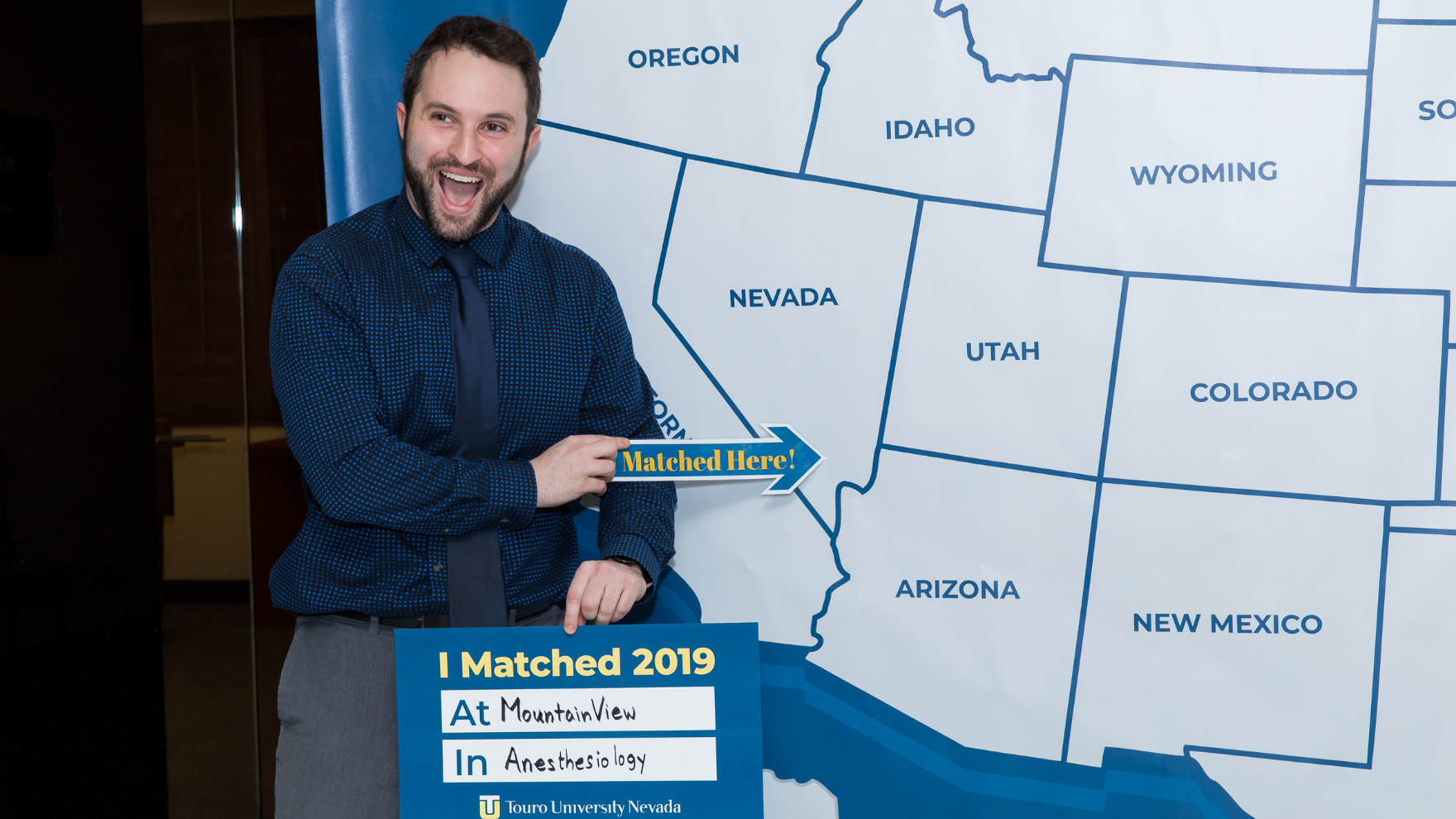 Touro University Nevada Medical Students Achieve 100% Residency Placement During Match Day
DO Students Celebrate Residency Placements At Match Day Celebration
The Touro University Nevada College of Osteopathic Medicine celebrated incredible news after having a 100% residency placement rate for the class of 2019.
The celebration began inside The Terrace on March 15 when the Class of 2019 and their families filled the room for the inaugural College of Osteopathic Medicine Match Party.
Students were called in alphabetical order to pick up their envelopes, the specialty, and location of their residency inside. Before they opened their envelopes, Dr. Wolfgang Gilliar, Dean of the College of Osteopathic Medicine, asked the students to take in the moment and think about how much work it took for them to get there, and to thank those who helped them achieve this goal.
Following the brief moment of anxious silence, screams could be heard throughout the room as students found out where they will do their residencies.
"I'm so relieved that I was able to match here in Las Vegas," said Mahdika Underwood, who will do her residency in Pediatrics. "I had received offers from California and Florida, but my family and I love it here, so we are thrilled to be staying."
Not only did the College of Osteopathic Medicine have a 100% match/residency placement rate, more than 20% of the students will stay in Nevada to complete their training.
Aaron Prado, who matched in his first choice of Physical Medicine and Rehabilitation at the University of Cincinnati, credited his classmates and faculty for helping him achieve his dreams.
"I can't thank Touro enough for getting me to this point. It's been an absolute pleasure to be here," he said. "I'm so excited for all of the support they've given us to get to this moment, as well as the support they'll give us in the future."
Learn More About Touro Nevada's DO Program