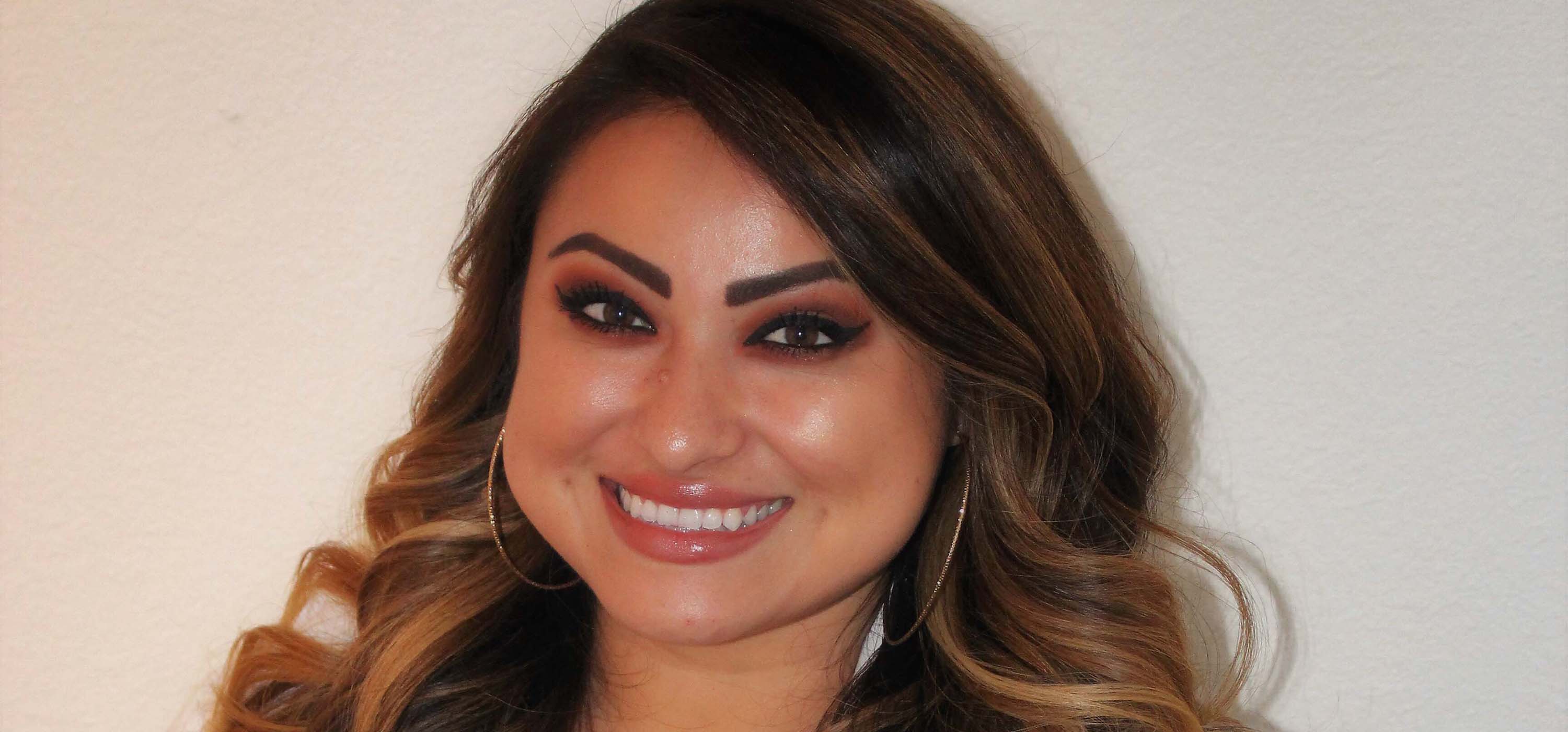 Student Spotlight: Yesenia Vasquez, College of Osteopathic Medicine
"Student Spotlight" highlights the accomplishments of our students at Touro Nevada. In this edition, we sat down with Yesenia Vasquez, of the College of Osteopathic Medicine.
Growing up the daughter of Central California immigrant field workers, Yesenia Vasquez felt as if pursuing an education beyond high school was not expected of her.
Born and raised in Santa Maria, Calif., Vasquez got exceptional grades in school. She would've skipped the sixth grade, however, her teachers didn't think she was emotionally ready to make that jump.
"I was already the youngest in my class, so skipping sixth grade would've put me in a class with kids two years older than me," she said. "Although they felt it was the best decision for me, I wish I could have."
Vasquez was a standout student, though she wasn't expected to go very far in life in the eyes of her community.
"My parents were field workers, and even though I excelled in school, people in my hometown assumed that I would end up pregnant while in high school," she said. "That's how they viewed Hispanic females with my background."
When Vasquez was in the fourth grade, a nurse came into her class to talk to them about puberty. It was that discussion that sparked her interested in medicine, and upon completing an anatomy and physiology honors class in high school, she knew she wanted to become a doctor.
"The more I learned, the more I fell in love with the human body, especially the female reproductive system," she said. "I think it was because nobody really talked about it when I was growing up. We didn't discuss sexuality or things like that, so learning about it in school really opened my eyes."
Vasquez and her family moved to Las Vegas in 2006, and she would go on to graduate from Las Vegas High School in 2008. She became the first person in her family to go to college and went on to graduate from UNLV with a double major in biology and psychology with a minor neuroscience.
In addition to being a fulltime student, Vasquez was heavily involved in research projects and worked for the Clark County Department of Family Services. She also cared for her young daughter, Alexia, at home, a challenge she said she is ready for as she begins her journey in Touro University Nevada's College of Osteopathic Medicine.
"I've accepted the fact that I'm not going to be able to spend as much time with her as I'd like," she said. "You just have to keep your eye on the prize and remind yourself that all of the sacrifices will be well worth it."
Vasquez spends time with her daughter at night, right before bedtime. While they lay down together, Vasquez studies biochemistry on her iPad and teaches her daughter basic concepts until she falls asleep. Though the journey is difficult, she's quick to remember that her parents persevered through their own challenges.
"My dad never made it past the eighth grade, and my mom stopped going to school after sixth grade. They went to work in the fields in their adolescence, not too long after immigrating to the United States. Now, they run their own small business and own multiple properties here in town," she said. "Seeing how much they struggled, I know that I, too, can pull through. After all, that is what they taught me."
While she's only beginning her medical journey, Vasquez plans to stay in the Las Vegas Valley and work as a gynecologist after graduation. Coming from a minority community, she applauded Touro for having a diverse class and a community-first attitude.
"We need to do a better job of representing the communities we take care of, and I can relate to that personally," she said. "One of the reasons I chose to come to Touro is because the university really stresses the importance of giving back to the community, and being a reflection of those they serve."
Once she's more comfortable with the demanding workload that comes with medical school, Vasquez wants to visit high schools across the valley with a high percentage of minority students and emphasize the significance of getting an education.
"It's important for us to target these youth because it's important to show them that it is possible for them to obtain more than just a high school diploma," she said. "The best thing we can do is show them that it can be done, and give them the necessary tools so they don't fall through the cracks."
Learn More About Touro Nevada's DO Program