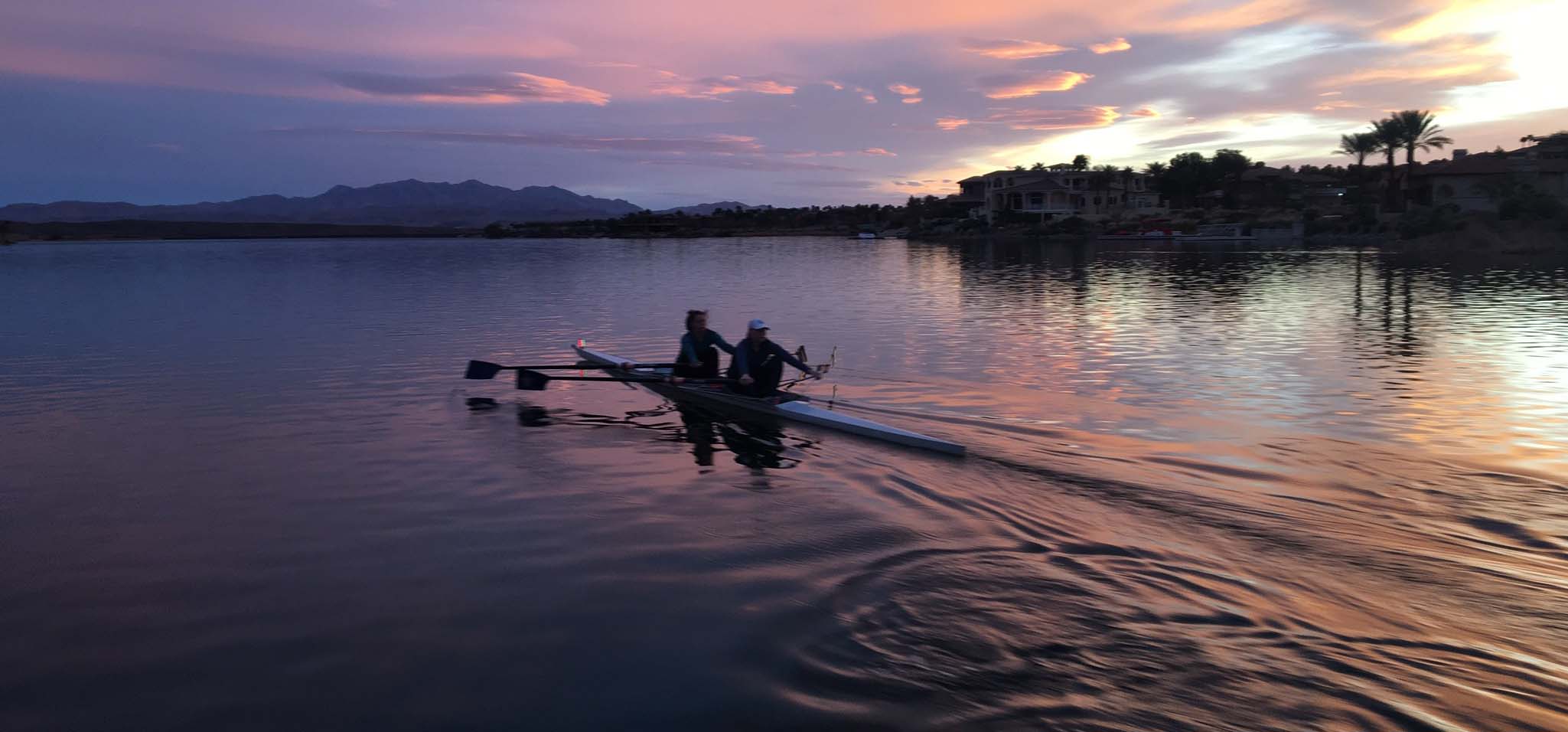 COM Faculty Uses Science and Passion to Perfect Love of Rowing
A background in Kinesiology and Exercise Science helps Tina Lindquist with her craft on the water.
Kristina Lindquist has had a knack for rowing since her junior year of high school growing up in New England.
Lindquist, the Director of Instructional Design in the Touro University Nevada College of Osteopathic Medicine, recently competed in the Masters National Championships for rowing at Lake Merritt in Oakland, Calif.
Over the weekend-long race schedule, Lindquist competed in six 1,000-meter races. More than 100 rowing clubs participated from across the country.
"Rowing is a great recreational sport. When I was finished with my races, I hurt in places I didn't even know I had," she joked.
With a background in Kinesiology and Exercise Science, Lindquist utilizes her knowledge to help her on the water.
"My Master's is in Motor Learning and Behavior, which helps with my routine when I get out there to row," she said. "It helps me decide how I'm going to practice, what kind of things I'm going to practice, and the parts of my stroke I'm going to practice."
Lindquist said motor programming is key to becoming a successful rower, something the rower doesn't even realize is taking place.
"People think you just go out there and stroke, but that's not what it is at all," she said. "You have to develop your motor program, which means your brain sends signals to your muscles, and the sequence of those signals help you perfect your strokes. When you're racing, you don't have to think about it; you just do it."
Teamwork is vital to the success of any rowing club, she added, including both communication and understanding. Staying in shape is another vital component to the success of any rowing club, something she's all too familiar with.
"Having the kinesiology and personal training background helps me talk to my team about rowing in a more educated way," she said. "I can help them with conditioning, nutrition, and other things that will help us perform better as a team."
She wants to participate in next year's 5,000-meter 'Head of the Charles' international race in Boston, not too far from where she grew up. Until that race, however, she's ready to keep going out on the water in her own boat on Lake Las Vegas.
Lindquist rows with the Lake Las Vegas Rowing Club and encourages those who are interested in rowing to sign up at www.llvrc.org.
"It's extremely calm rowing in the morning, and it's a great way to get centered," Lindquist said. "It makes the day feel like less of a grind."