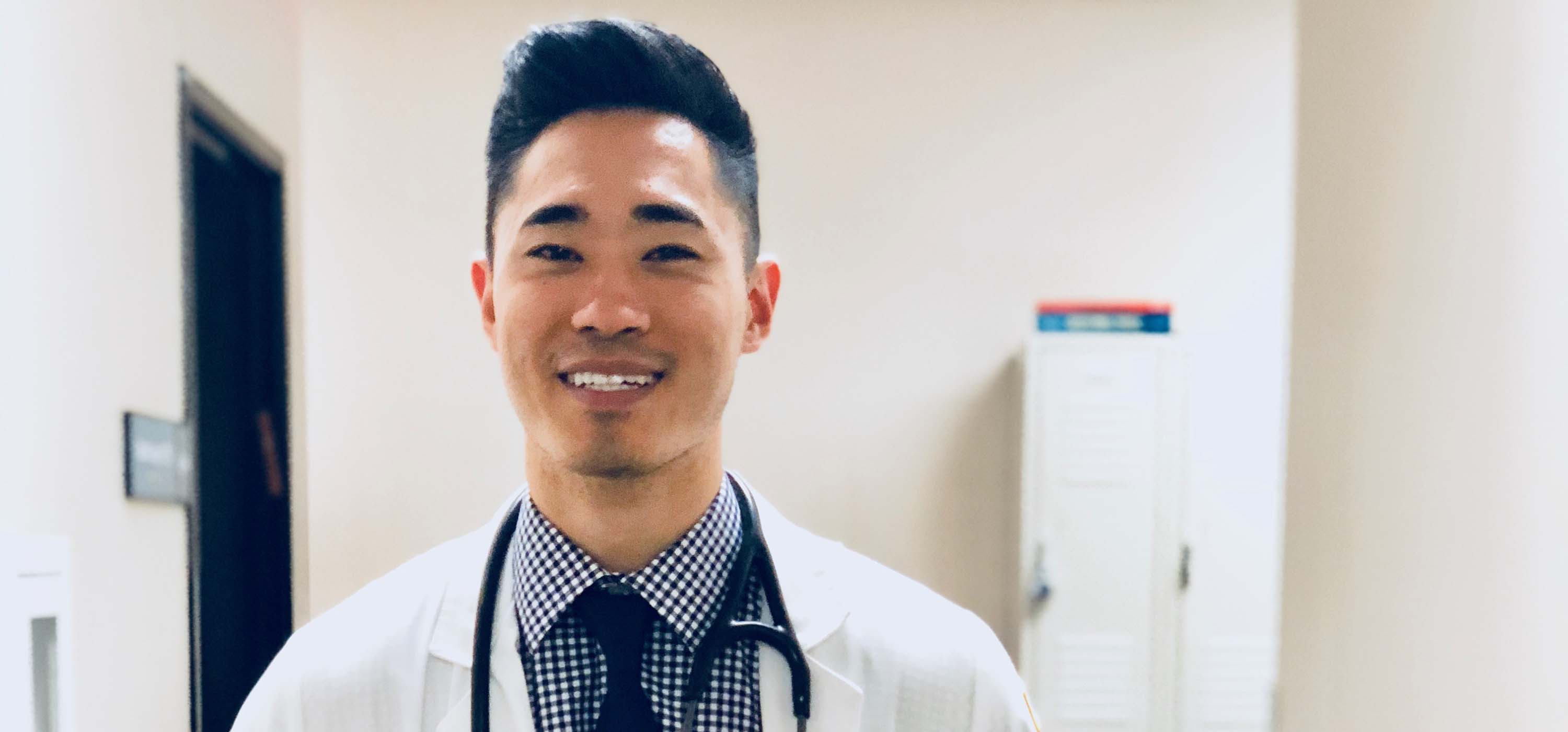 Touro University Nevada PA Student Uses Online Success To Raise Money And Awareness For The Shade Tree
"Student Spotlight" highlights the accomplishments of our Touro Nevada students. In this edition, we sat down with James Kim.
James Kim has built quite the following for himself on social media, and he's using that following to bring money and awareness to The Shade Tree.
With more than 12,000 followers on Instagram and 500,000 views on YouTube, Kim, a student in the School of Physician Assistant Studies class of 2019, has cultivated his own brand within the medical community.
"The medical community is tight-knit on social media, and we are able to do a lot when it comes to informing and educating aspiring professionals," he said.
After building an audience that consisted of future medical and healthcare students, current physicians, and members of the medical community throughout the United States, Kim decided to use his platform to give back to the Southern Nevada community.
Four months ago, Kim launched his "Be Positive" campaign, a dual representation of his blood type, as well as his outlook on life. He ordered "Be Positive" shirts and hoodies in bulk and began selling them to his friends, family, and the online following he built.
After paying for the costs of the shirts, Kim donates the remaining proceeds to The Shade Tree to assist the women and children staying at the shelter.
"I never had a fundraising initiative before, and I really wanted to give back to the community," he said. "I consider Southern Nevada to be my home now, and having that connection with Shade Tree that we already have in the PA program, I knew it was a place I really wanted to help."
Within the first two days of his campaign launch, Kim raised more than $1,000 for The Shade Tree. To date, he's raised more than $2,200 for the shelter, including $1,500 strictly in donations.
Kim packages and mails the shirts himself, mostly to California, where a majority of his orders come from.
"I've been able to get a lot of support with this campaign, and I put in a lot of effort with the people who were following me, whether it be for PA school advice or life advice," he said. "I wanted to do something that would spread positivity because that's what they need at The Shade Tree."
He's glad to see the initiative spread via word of mouth, and he's happy that donations and awareness are being brought to The Shade Tree from people all over the country.
"Being able to provide value to those who needed it most is what spearheaded the backing of this campaign," Kim said. "The women and children at The Shade Tree really need this positivity."
Learn More About Touro Nevada's PA Program