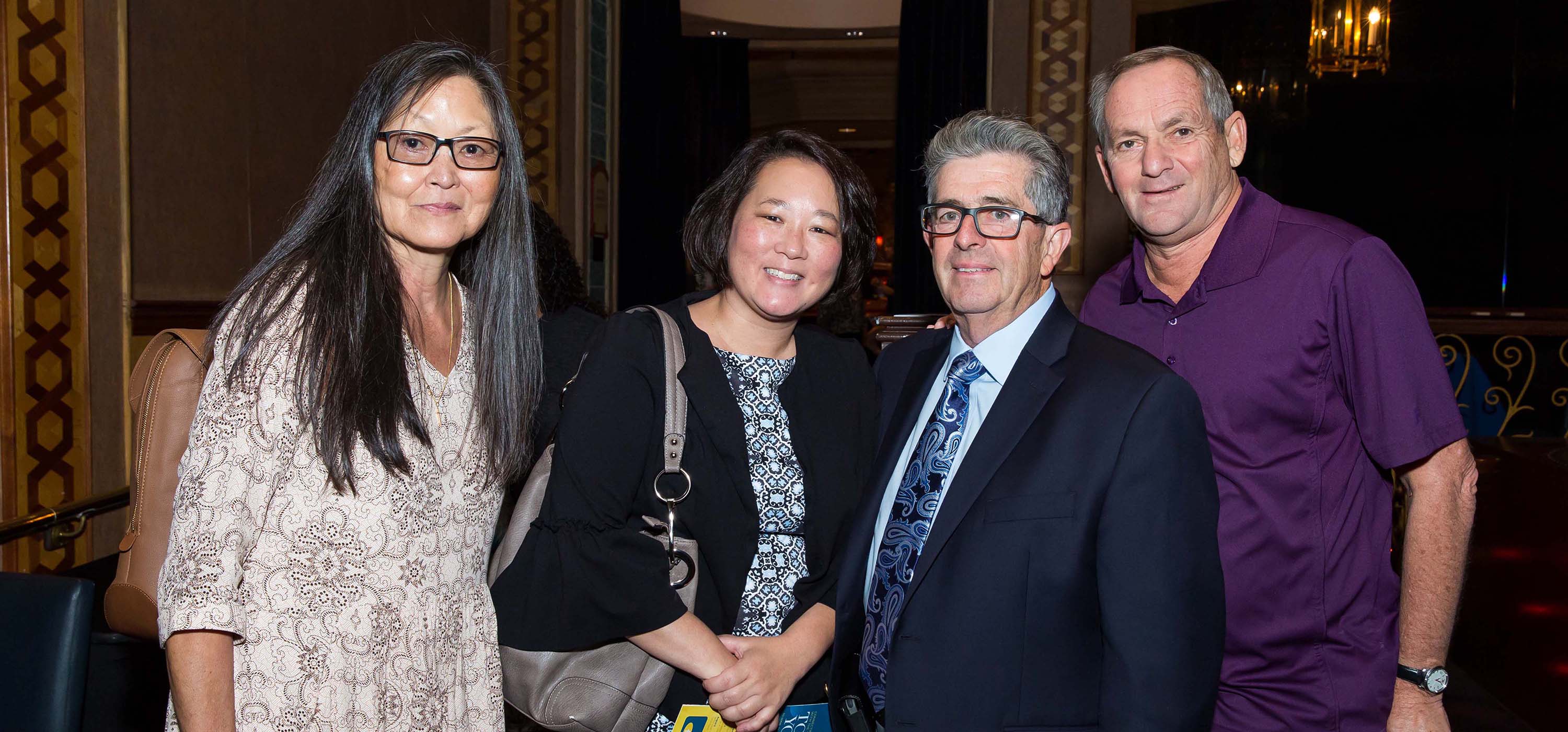 Touro University Nevada Hosts Inaugural Alumni/ae Reunion
Alumni/ae celebrated 10 years of education during the three-day alumni/ae event
Touro University Nevada held its inaugural alumni/ae reunion on Oct. 12 – 14 at the Touro campus and Sunset Station as former students across all programs came together for a weekend of fun, education, and networking.
Alumni from all of Touro's programs were invited to the celebration, which also honored the 10-year graduating classes from the College of Osteopathic Medicine, the School of Physician Assistant Studies, and the School of Occupational Therapy.
The festivities kicked off on Oct. 12 with campus tours followed by a talk on the lessons learned from the Oct. 1 shooting, and then hands-on CME/CEU sessions inside the Michael Tang Regional Center for Clinical Simulation.
Guitar Hannah, a 2008 graduate of the College of Osteopathic Medicine, traveled from her home in Bend, Ore. to attend the reunion.
"It was very nostalgic and a bit emotional for me coming back to Touro," she said. "I made so many great friends here, and I ended up marrying my husband who was my anatomy lab partner in school. I hadn't seen some of my classmates in 10 years, so getting to reconnect was so nice. This is such a beautiful campus and I'm so proud to see how far the university has come."
Brooke Balchan, a 2008 graduate of the College of Osteopathic Medicine, traveled from New York City to attend the reunion. Balchan specializes in pediatrics and works as a medical administrator for a large school district in Westchester County, N.Y.
Like Hannah, she took a chance on Touro and has no regrets about her decision.
"I wanted to be a trailblazer, and I feel like I've continued on that trajectory since I graduated from Touro," she said. "Being a part of the inaugural class, to me, meant that we were going to be leaders no matter where we went after medical school. We helped forge the future for Touro University Nevada."
Alumni/ae were also offered the opportunity to participate in additional CME/CEU sessions offered by the Nevada Osteopathic Medical Association (NOMA) with a series of lectures on physical wellness, mental wellness, pain management, and ethics.
The reunion closed with a brunch and awards reception to recognize distinguished alumni/ae as voted on by their peers. Travis Snyder, DO09 won the Generosity Award; Nicole Suzuki-Uyeno, OT09 won the Community Impact Award; Sartaj Kadiwala Siddiqui, DO08 won the Blue and Gold Award; Amie Duford, PA08 won Alumnus of the Year; and former CEO & Senior Provost Dr. Michael Harter won the Honorary Alumnus Award.
"Seeing how well these students are doing was very good to see," Dr. Harter said. "Our goal was to educate caring, bright, and service-oriented healthcare workers and educators, and it seems to have worked. When you see what these students have accomplished in the 10 years since they graduated, it's remarkable."
You can view the reunion photos on the Touro University Nevada Facebook page.