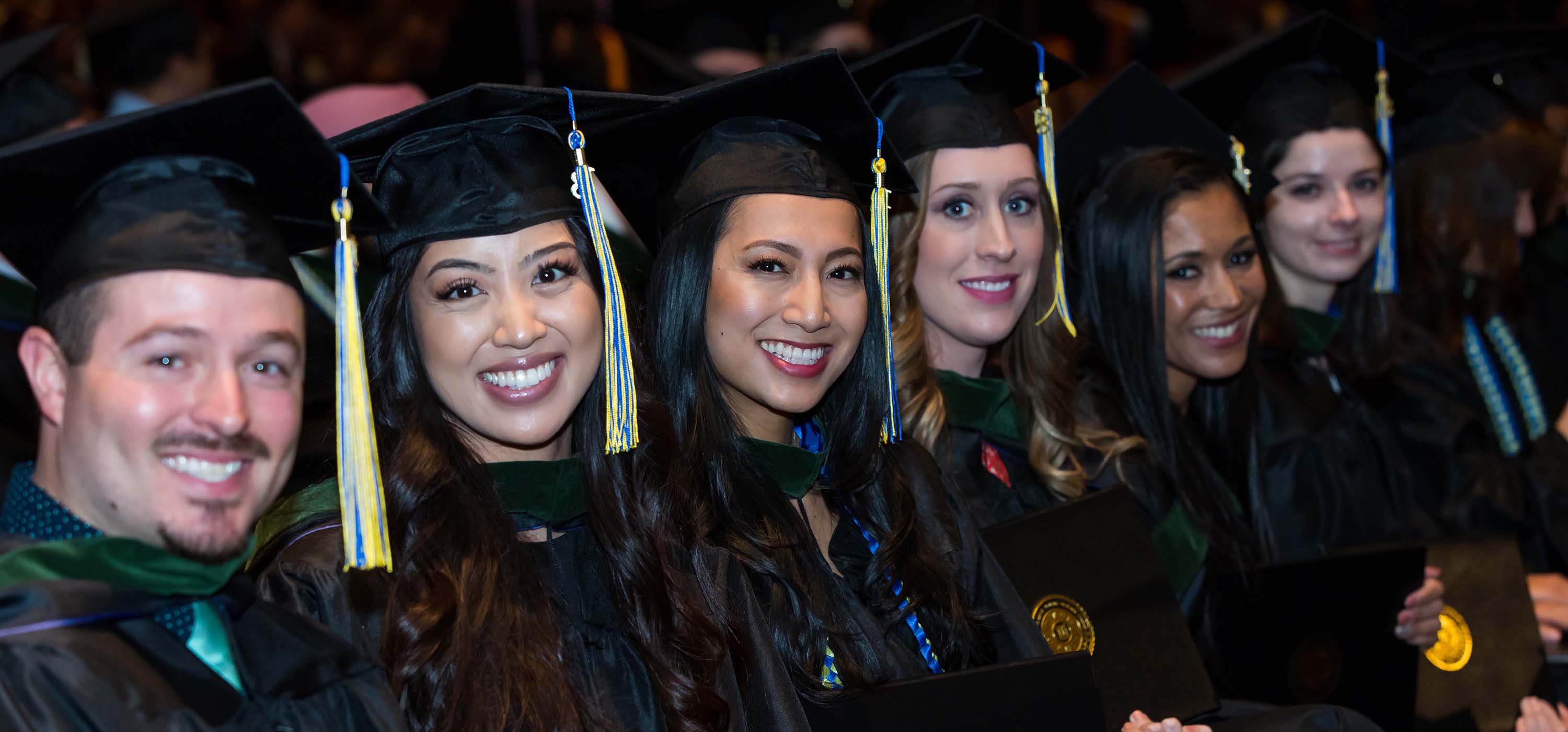 Touro University Nevada Celebrates Newest Graduates During Winter Commencement
Touro University Nevada students marked a milestone during commencement on Nov. 4.
Graduates from Touro University Nevada's Schools of Physician Assistant Studies (PA), Nursing, and Education proudly walked across the stage in front of their friends and family during Winter Commencement at the Rio Hotel and Casino on Nov. 4.
"Today is the day that all the sacrifices, hard work, long days, and all-nighters have finally paid off," Shelley Berkley, CEO and Senior Provost of Touro University Nevada, told the graduates. "Today is the first day of the rest of your life, and what a purposeful and fulfilling life you will have."
Erin Spiro, President of the PA Class of 2018, served as the student speaker for this year's commencement. In her speech to her fellow graduates, she described how her journey through PA school challenged her inside the classroom while also helping her to trust the decisions she made.
"This journey has taught us that life is not a multiple-choice test or a single-answer question. In fact, many times the solution you prefer may not even be an option," Spiro said. "Along the way, we will make mistakes; but contrary to being graded on an exam, what will define our success is coming up with the solutions that don't exist, and having the confidence to follow through with our decisions."
If you missed this year's Winter Commencement, you can watch it on our YouTube channel.