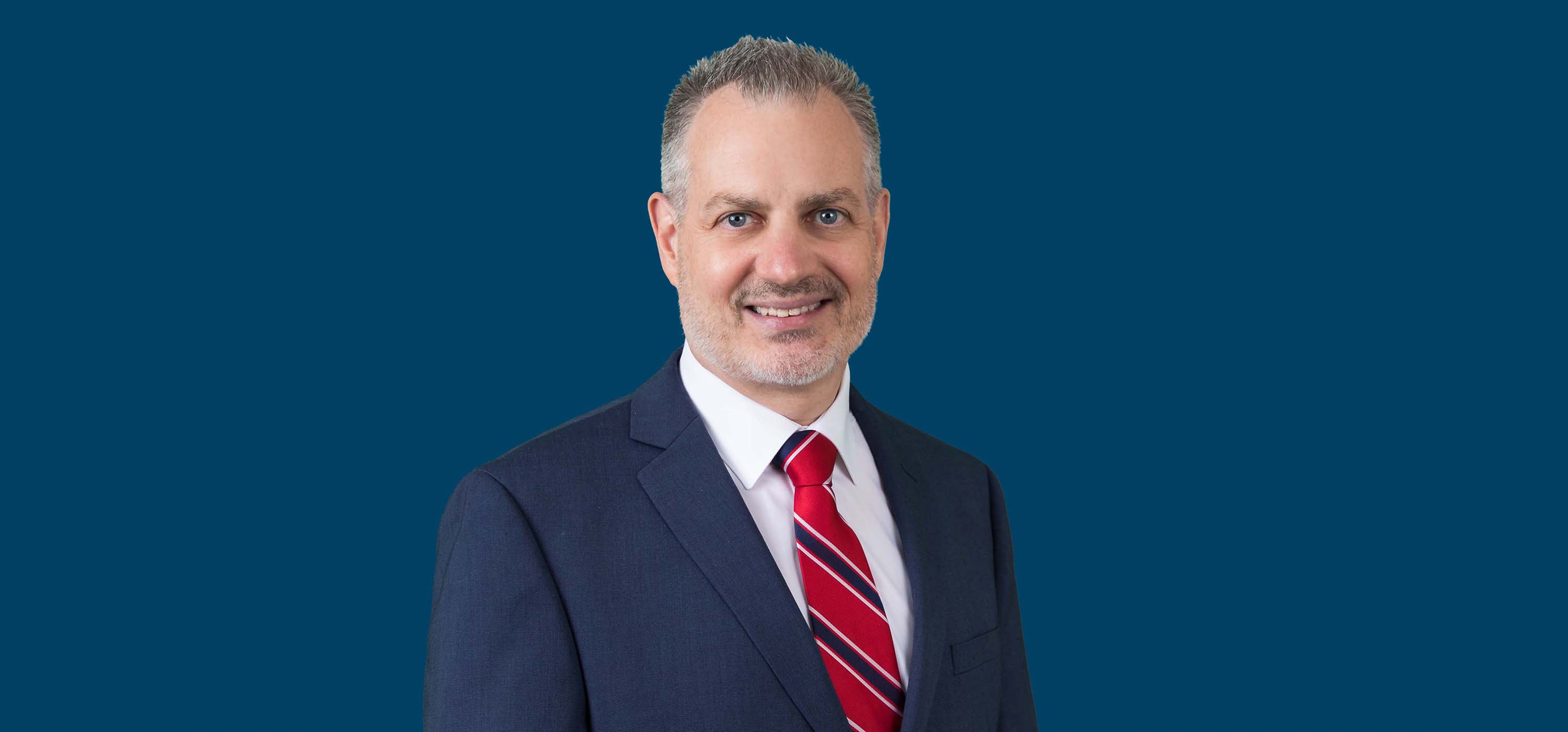 Faculty Focus: Dr. Michael Olek, Associate Professor, College of Osteopathic Medicine
"Faculty Focus" highlights the faculty at Touro Nevada.
In this edition of "Faculty Focus," we sat down with Dr. Michael Olek, Associate Professor from the College of Osteopathic Medicine.
Where are you from and what was it like growing up?
I grew up in Audubon, N.J. which is right across the bridge from Philadelphia. I went to college at the New York Institute of Technology (NYIT) in Long Island. For medical school, I came back to the Philadelphia College of Osteopathic Medicine across the bridge from where I lived so I got to go home a lot.
After medical school, I did an internship at Wyckoff Heights Medical Center in Brooklyn before doing a neurology residency at the Medical College of Virginia in Richmond.
When did you discover your love for medicine?
When I was 12, my parents wanted me to learn about different professions so I could find out what I liked. I spent days with a lot of professionals from different backgrounds. They told me if I found something I liked, they would send me to a private school. I developed a love for chemistry and biology and decided to take the pre-med route.
We didn't have any physicians or anyone with medical problems in the family, but after I started gravitating toward the sciences, I knew I would go into something medical related.
Can you tell us how you generated your interest in working with Multiple Sclerosis patients?
In my second year of medical school, we had a guest lecturer who talked to us about neurology. We didn't have any specific neurology rotations in our third and fourth years since they considered it an elective. During the lecture, he told us he was from Vermont and I thought, 'Wow. I love Vermont.' During my first elective as a third-year student, I went to round with him in Vermont. He asked me what I was interested in and I told him I didn't know. Then he asked me where I wanted to work and, as a joke, I said, 'Massachusetts General.' So, he picked up the phone, called someone from Massachusetts General, and told him he had a student who wanted to work with him. Surprisingly, the guy on the other line said, 'OK.'
So, in my fourth year, I spent a month with Dr. Steve Houser who was working with M.S. patients at Massachusetts General. I followed him everywhere and was completely enthralled by the experience. After that, I knew that was what I wanted to do. I completed a few neurology rotations to see if I would like it and I really enjoyed it.
For my residency, I got matched with the Medical College of Virginia in Richmond. During my last year there, a fellow student and I started the university's first M.S. clinic. We had an hour to spare each week, so we would hold M.S. clinics as residents. After residency, we both went on to do M.S. fellowships.
Eventually, I was recruited by the University of California, Irvine to be the Director of the M.S. Center. I spent four years out there before heading to Dallas to work in the University of Texas Southwestern Medical Center in Dallas. Later on, I ended up in Spokane, Wash. for four years and set up their M.S. Center inside the Rockland Medical Clinic.
Before coming to Touro, I worked at Loma Linda University in Southern California. They have a medical school, a neurology residency, and I taught both the residents and the medical students while running their M.S. Center.
Why did you choose to work here at Touro University Nevada?
I worked as an adjunct for Touro University California when I taught in Loma Linda. Students would come down to my clinic and do their rotations there. Then I discovered there was a Touro University in Nevada, and I thought it would be a great fit. I spoke with Dr. Derek Meeks and he asked me to come down to give a few lectures to third-year students as well as the Nevada Osteopathic Medical Association (NOMA).
After that, Dr. Meeks told me he was interested in hiring me. They didn't have a neurologist on campus, so I was excited to join the Touro University Nevada faculty. Now that I'm here, I'm able to do more teaching which was really important to me.
If you could give your students a single piece of advice, what would it be?
Like Winston Churchill said, 'Never give in – never, never, never, never.' You just have to keep going. You have to be devoted and dedicated to do this job. You've got to live it.
What do you enjoy doing in your free time?
I love playing golf, and I also love traveling with my wife. Catalina is probably our favorite place to visit. You can go parasailing, scuba diving, or take a boat ride. It's very isolated and just a relaxing place to be.
Learn More About Touro Nevada's DO Program