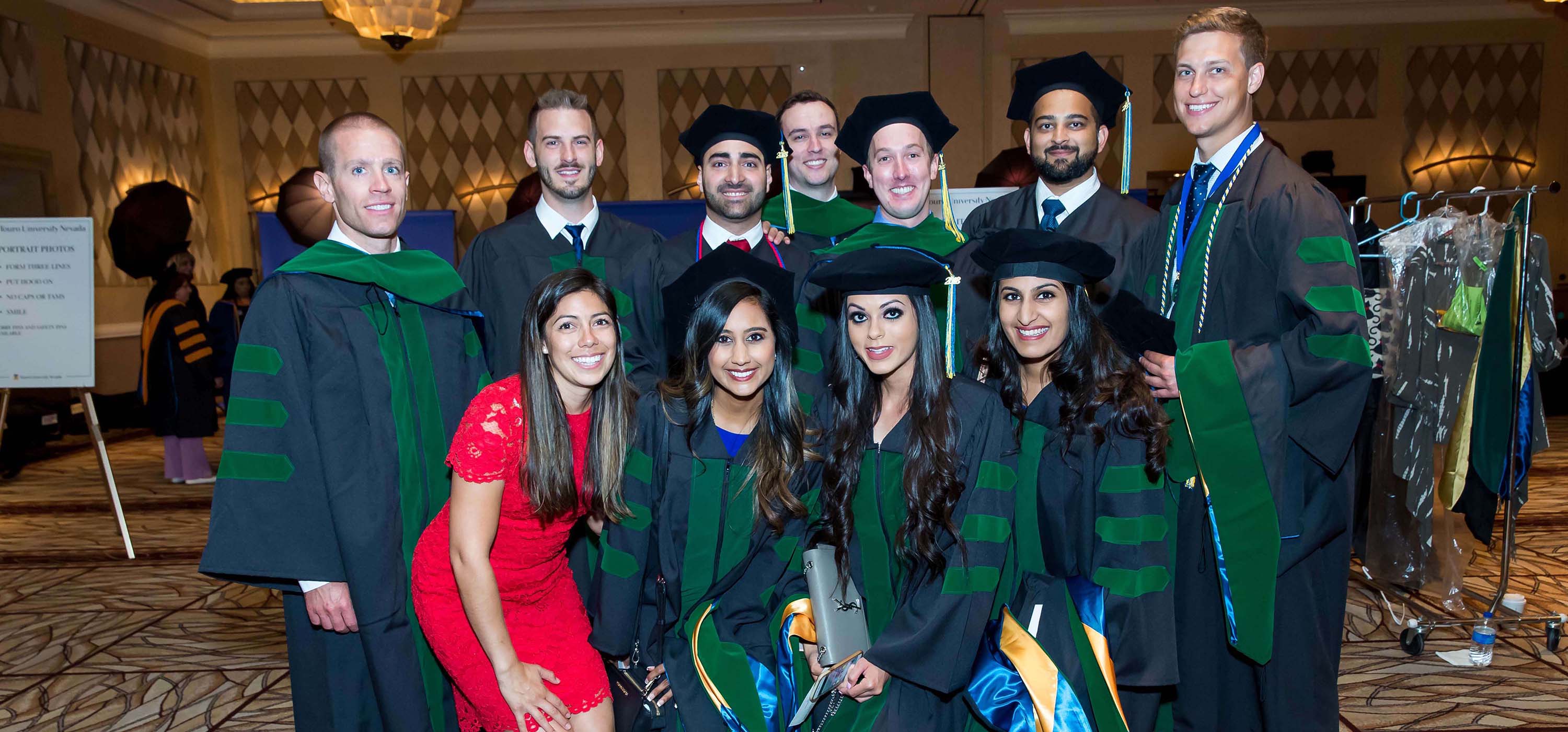 Touro University Nevada Honors Newest Group of Graduates at Spring Commencement
More than 200 students graduated from Touro Nevada on May 14, 2018.
Touro University Nevada celebrated the graduation of more than 225 of its newest alumni during Spring Commencement on May 14 at The Rio.
Graduating students from Osteopathic Medicine, Occupational Therapy, Nursing, Education, and Medical Health Sciences walked across the stage in front of their friends and family in a truly wonderful ceremony.
"It is a testament to the hard work of our students and faculty for helping them get to this place in their flourishing careers," said Shelley Berkley, CEO and Senior Provost of Touro University Western Division, of the newest graduates. "I am so proud of their accomplishments and can't wait to see what the future holds. They will always be a part of the Touro family and I know they will make us proud."
"While today is a day of celebration, it is also a day to thank those who helped us get here," said Vanessa Halvorsen, the student speaker from the College of Osteopathic Medicine. "People who nurtured us, taught us, cheered us on and dried our tears. Thank you to administrative staff, faculty, and those family and friends who have been on this journey with us. We wouldn't be where we are without you."
Shalee Belnap, a nursing student who spoke as the representative from the College of Health and Human Services, compared life and the journey of nursing school to running a marathon.
"Our reactions, our grit, and our ability to keep going during these difficult times will define our character, and maybe the only things powerful enough to get us through the finish line, or wake us up for another day," she told the audience. "But we know we have it in us. We prepared for this, and I must say, that runners high is pretty great. Congratulations, graduates. It feels truly great to say we did it."
Touro University Nevada will honor its newest graduates from the School of Physical Therapy in a special Commencement at Congregation Ner Tamid on June 18.