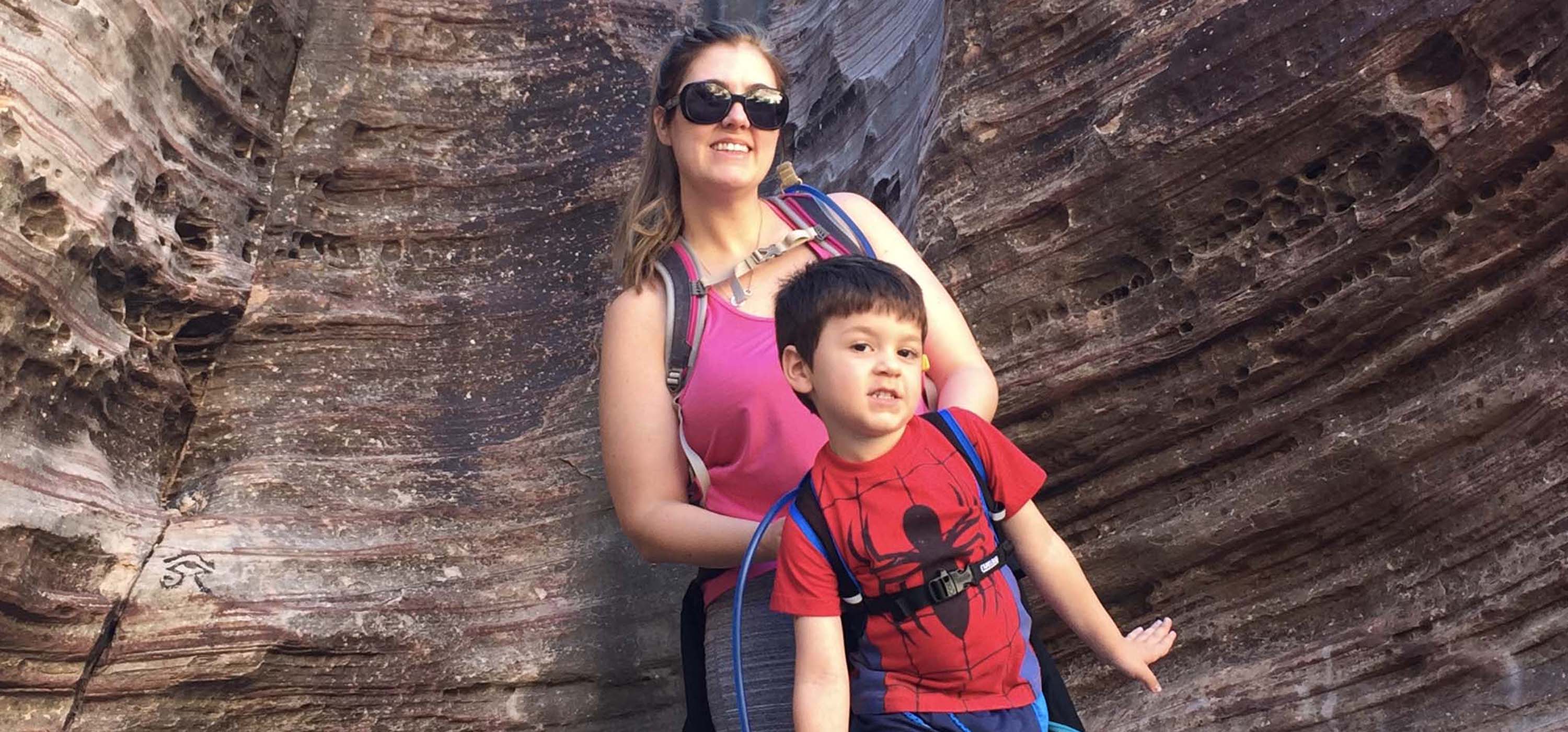 Student Spotlight: Sabrina Gowette, School of Occupational Therapy
"Student Spotlight" highlights the accomplishments of our students at Touro Nevada.
Sabrina Gowette is finishing her first year in the Touro University Nevada School of Occupational Therapy, a place she never could have imagined herself when she was an undergraduate student.
Gowette, a native of Portland, Oregon, didn't pursue healthcare when she was at the University of Oregon. Instead, she graduated with a journalism degree and worked as a staff writer for the school paper.
"I love writing and I love people and their stories. Even before college, I was the features editor at my high school paper," she said. "But as I listened to the stories of the people I interviewed, I wanted to help them more."
Even before she graduated with her Bachelor's degree, Gowette was offered a corporate communications job where she became a department manager less than two years later. While her husband finished his military service and schooling to become a physician assistant (PA), Gowette completed her Master's degree in family and human development at Arizona State University.
"I knew before I even graduated college that I wanted to do something where I was helping kids," she said. "It was during my capstone project that I found occupational therapy."
While accomplishments husband finished graduate school in Oregon, her parents moved from the Northwest to Southern Nevada. That's when she and her husband decided a move to Southern Nevada was best for their family. She continued to work in communications as a freelancer, but after being introduced to OT during her Master's coursework, she knew it was the field she wanted to pursue.
"My capstone project was on animal-assisted therapy and its effects on healing. The focus was working with children who have autism and behavioral and emotional issues," she said. "I volunteered alongside an OT at an outpatient therapy clinic that specialized in hippotherapy. That's when I realized how amazing occupational therapy is."
After relocating to the Las Vegas Valley, Gowette discovered that Touro's OT program was only 10 minutes away.
"I loved how inclusive Touro was, and I fell in love with the program when I interviewed," she said. "It was more like a family. I had already completed my Master's at Arizona State and wasn't able to develop those close relationships with the faculty or classmates like I did here. At Touro, your professors become incredible mentors, and they are always available to help with any questions you have."
Though Gowette still has two more years before she's finished with her Occupational Therapy Doctorate (OTD), she's already making plans for her future after commencement.
"I would love to get a few years of experience before opening my own clinic out here," she said. "There is a serious need in Nevada for occupational therapy and healthcare in general. I would love to be a part of fixing that issue in our community."
As the mother of two young boys, Gowette would love nothing more than to specialize in pediatrics or mental health. Though she's no longer writing stories about people who need help, she's making sure she's helping them herself.
"When you're done writing a story about someone, you build this relationship with them," she said. "I wanted to continue those relationships in a different way."
Learn More About Touro Nevada's OT Program