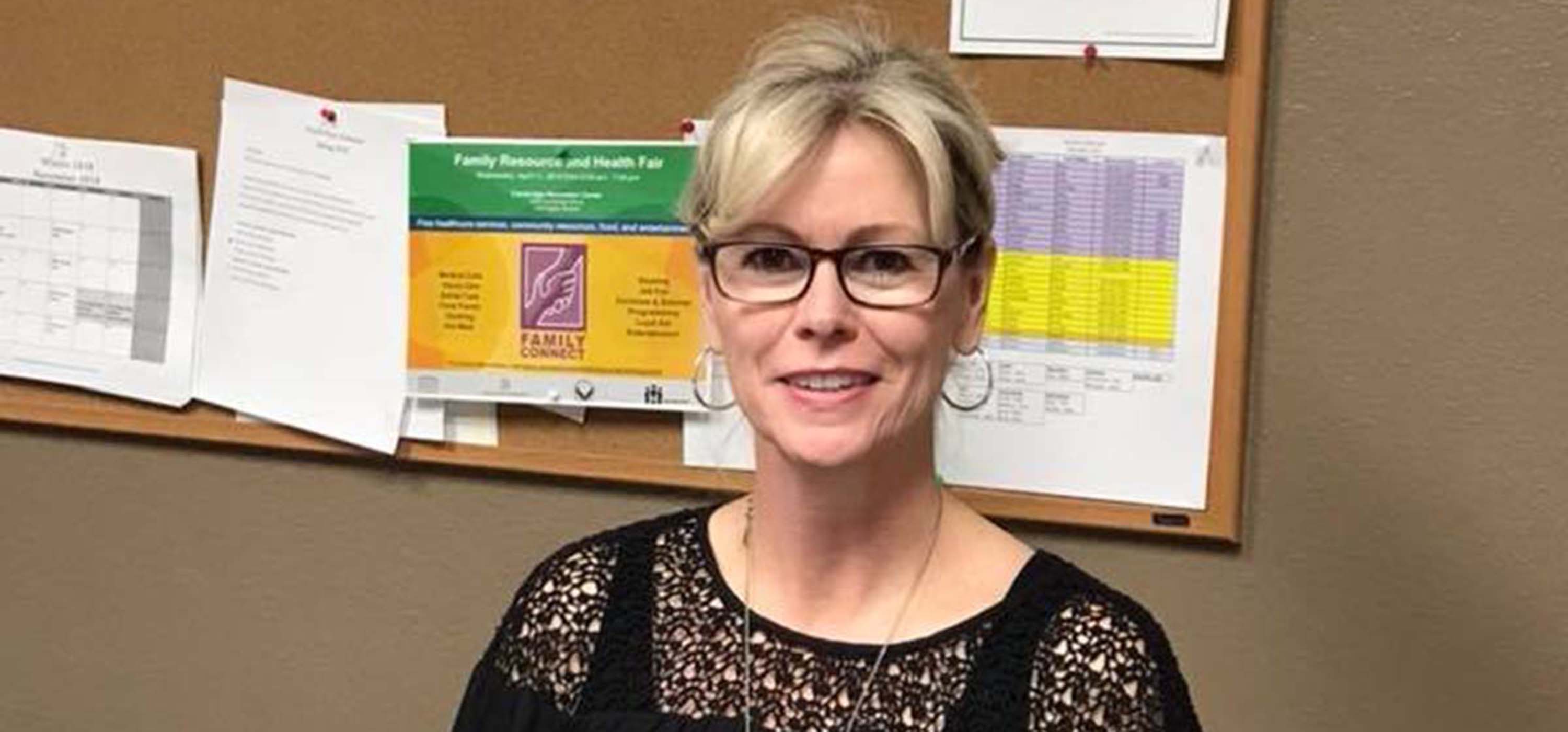 Faculty Focus: Dr. Kelly Mecham, Assistant Professor, School of Nursing
"Faculty Focus" highlights the accomplishments of the Touro Nevada team members.
In this edition, we spoke with Dr. Kelly Mecham, Assistant Professor at the Touro University Nevada School of Nursing.
Where did you grow up and what was it like?
I grew up in Caldwell, Idaho which is next to the capital, Boise. It was a great place to grow up because it was rural. I got to run around with horses and cows in that outdoor setting.
When did you come to Southern Nevada?
I moved out here with my family in 1986.
When did you develop your love for nursing?
I was introduced to the healthcare profession by accident. I went to interview for what I thought was a front office position for an ophthalmologist who later became my husband. It was a back-office position and I loved it. I actually got to work with patients and then I met some of the nurses at Sunrise Hospital.
Prior to that, I thought I was going to be an accountant. I took a few courses and realized it wasn't for me. So, I went to nursing school and absolutely loved it. I've been working in the nursing profession since the 1990s.
How did you arrive at Touro University Nevada?
Well, my husband, Dr. Don Havins, has worked here since Touro opened, so I've always been familiar with Touro. He and Dr. Forman worked very well together. I went to work at the Touro Health Center once I finished my doctoral degree at Samuel Merritt University. I spent two years at the clinic and came to the School of Nursing in February. They have done an excellent job rolling out the nurse practitioner program.
What do you enjoy the most about teaching at Touro?
I love mentoring students and I've always done that even when I wasn't teaching. Being able to mentor and develop good providers is incredible. I also love that the nurse practitioner program is new but still growing.
In your position, how are you helping your students?
I get to teach about pathophysiology, the underpinning to understanding the disease process and how they are going to approach it. I taught it for a little bit when I was at Nevada State College, but I've been able to do it more since coming here. It's really fun when you have a lot of experience because you can integrate it into the way you teach.
If you weren't working as a nurse, which field do you think you'd be working in?
One of my sisters works with children who have autism and other developmental disabilities, so I think I'd work in a similar field.
If you could give your students a single piece of advice, what would it be?
I would say 'keep learning.' You become a more well-rounded provider when you allow yourself to keep learning. It will open the door to more opportunities and experiences and as a clinician, it's much more beneficial for your patients.
What do you enjoy doing in your free time?
I love spending time with my family. I have two grandbabies now and I'm really excited for when they move out here to Las Vegas.
Learn More About Touro Nevada's Nursing Program