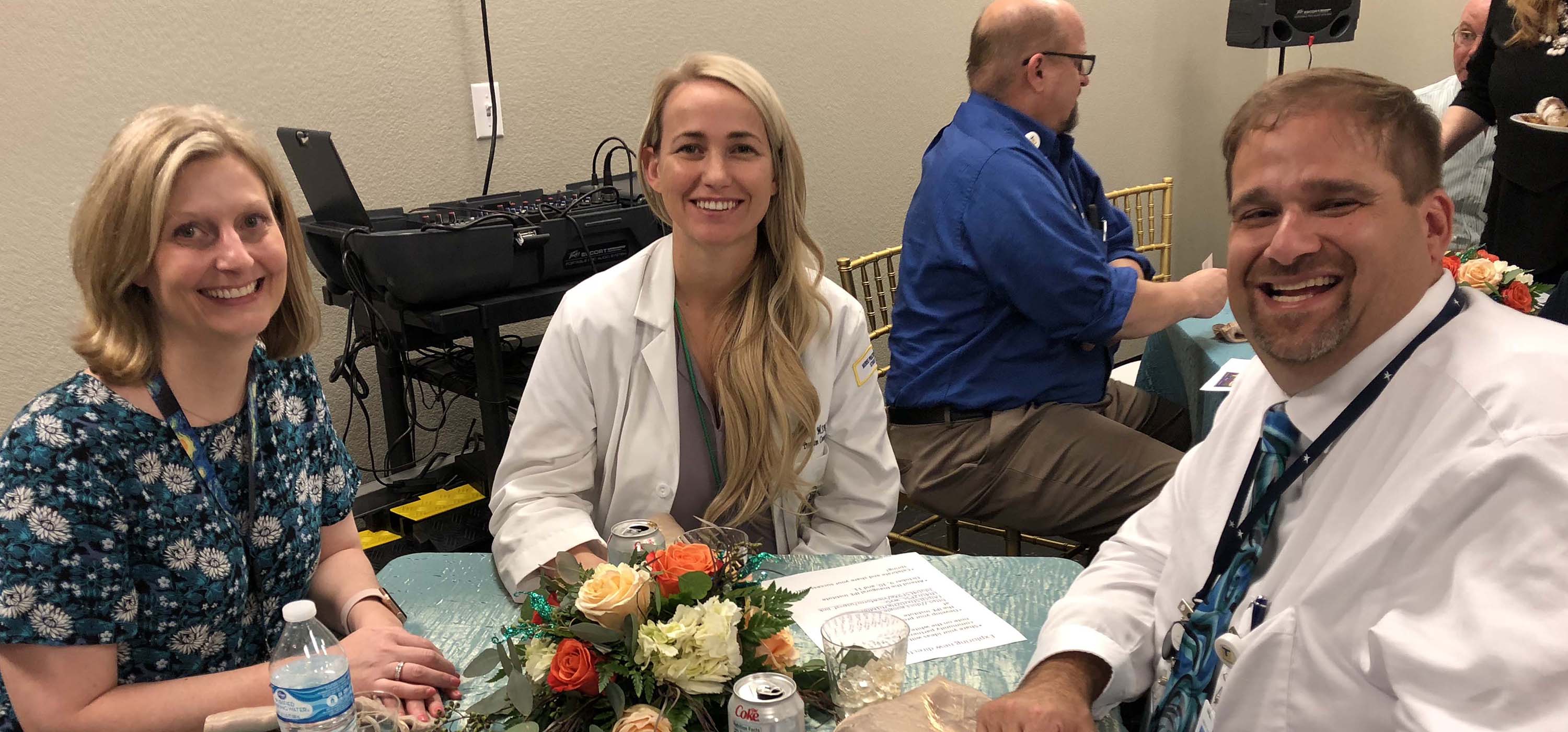 Touro University Nevada Holds Inaugural Interprofessional Education Mixer to Bring Programs Together
Fifty attendees exchanged ideas during Touro Nevada's Interprofessional Education Mixer.
Touro University Nevada understands the importance of having all of its programs working together, which is why the university recently hosted its inaugural Interprofessional Education (IPE) mixer.
"IPE is when you bring two or more people from different professions together so we can learn and improve patient care," said Dr. Tricia Catalino, Associate Professor in the School of Physical Therapy and Chair of Touro's IPE Task Force. "I was really glad we were able to make so many connections during the event."
Faculty and staff from across campus as well as representatives from the Southern Nevada community convened inside the Michael Tang Regional Center for Clinical Simulation for the mixer, which brought out a myriad of ideas from the more than 50 attendees.
Those who attended were encouraged to sit and talk with people they didn't know as a way to meet new people and brainstorm new ideas to benefit Touro's programs. The collaboration could be felt throughout the room as new ideas were written down and posted to a whiteboard for all to see.
According to Dr. Ray Alden III, Provost of Touro University Nevada, the university plans to implement an IPE focus as part of its future curriculum.
"Interprofessional Education is an integral part of the academic curriculum, particularly within the healthcare fields," he said. "Sharing ideas and exploring new collaborative opportunities will greatly benefit our students, faculty, and university."