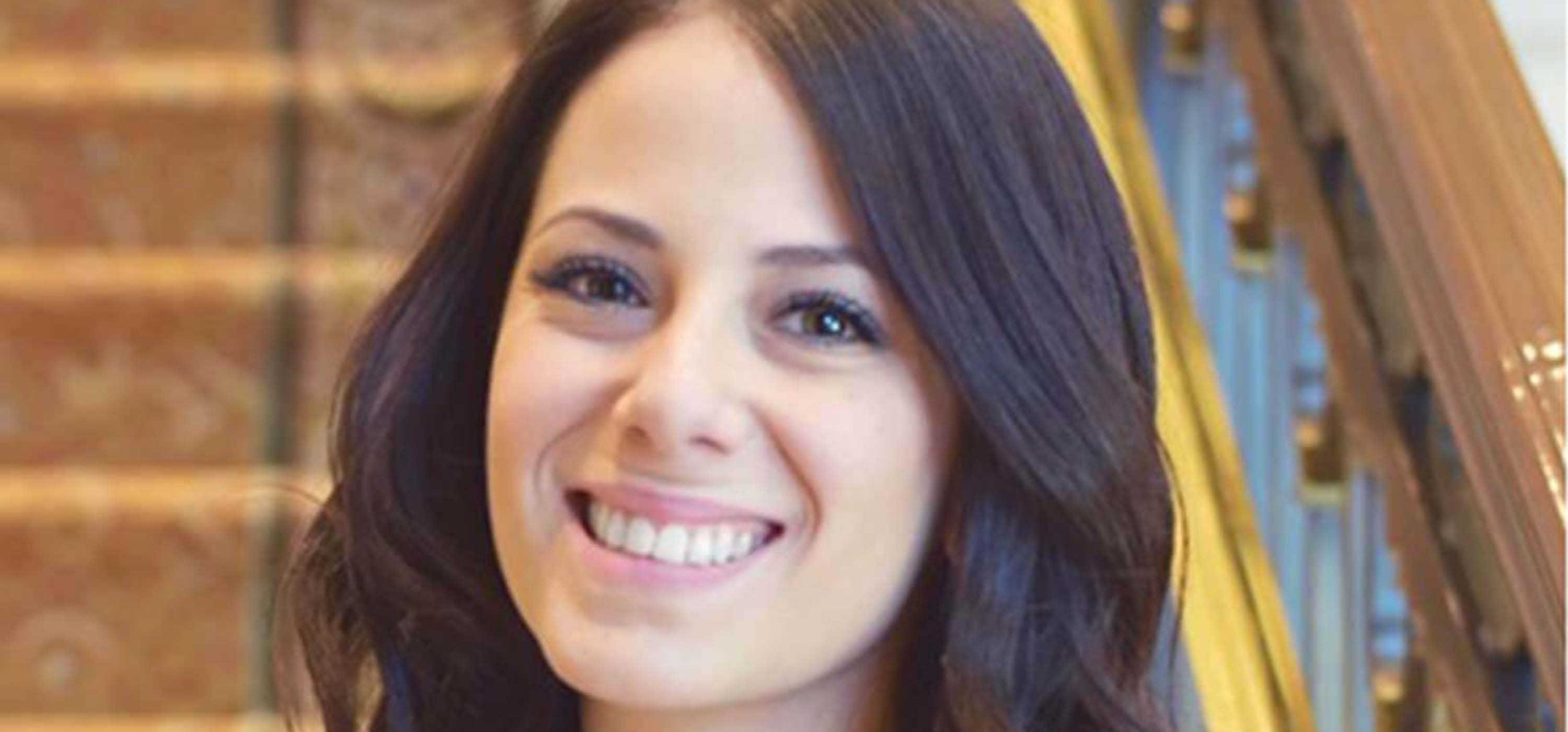 Student Spotlight: Maria Santos-Rojo, School of Physician Assistant Studies
"Student Spotlight" highlights the paths our students took to reach their accomplishments.
In this edition, we sat down with Maria Santos-Rojo, of the School of Physician Assistant Studies.
With a physician for a mother, Maria Santos-Rojo had a strong feeling she would work in the health care field when she grew up.
Born and raised in the Houston suburb of Pasadena, Texas, Santos-Rojo initially lived with her grandparents while her mother started her residency portion of medical school. Growing up in a Latino family, she spoke both English and Spanish and became bilingual at a young age.
Her mother's career took her family across the Southwest and out of the United States.
"We lived with my mom when she did her residencies in Puerto Rico but lived with my dad in Mexico for some stability while she completed residencies in South Dakota, Maine, and Alabama," she said.
Before the age of 28, Santos-Rojo lived in Texas, Puerto Rico, Mexico, Arizona, and as of 2017 when she was accepted into Touro's School of Physician Assistant Studies.
"I originally wanted to go to veterinarian school because I've always loved being around animals," she said. "I hadn't even heard of a PA until early in my undergraduate studies."
After finishing her Bachelor's of Science in Biological Sciences at Arizona State University, Santos-Rojo began looking at PA schools. That's when she discovered Touro University Nevada and became determined to get into the PA program.
"After I applied, I came to Fall Open House in 2016 wearing my suit and ready to impress. I did my research on Dr. Tobin so I could bring topics for us to discuss," she said.
Santos-Rojo was put on the wait list for her interview, only to be put on the waitlist again after the interview was complete. A few months later, however, she was given the news that would help change her life.
"Dr. Tobin actually called me on St. Patrick's Day in 2017 and told me I had gotten into the program," she recalled. "I was so excited, and I know showing up to Open House made a difference.
Santos-Rojo is excelling in the PA program. She recently completed her first year and made the most of it. She's already worked on the PA mobile health care clinic six times and has gotten extremely close with her 2019 cohort.
"I love the vibe and the way the PA program was presented," she said. "I can't really say I enjoyed school this much until I came to Touro. Everyone here is extremely close-knit, which is something that I think some schools are lacking. Since Touro is a small campus, it is very easy to become close to everyone, regardless of the program, you are in. It is beneficial to be able to interact with other students from different programs because these are your future colleagues, and that alone is priceless."
She would love nothing more than to stay in Southern Nevada after graduation. The state is in dire need of health care providers and a great place for PAs to work, she added, plus she's still close to her mom who practices medicine in Arizona.
While she kept medicine in the family, gaining an education along the way is what mattered the most.
"My mom always wanted me to get an education, regardless of what profession I chose," she said. "She always told me 'people can take your money and your material things, but nobody can take your education away from you.'"
Learn More About Touro Nevada's PA Program