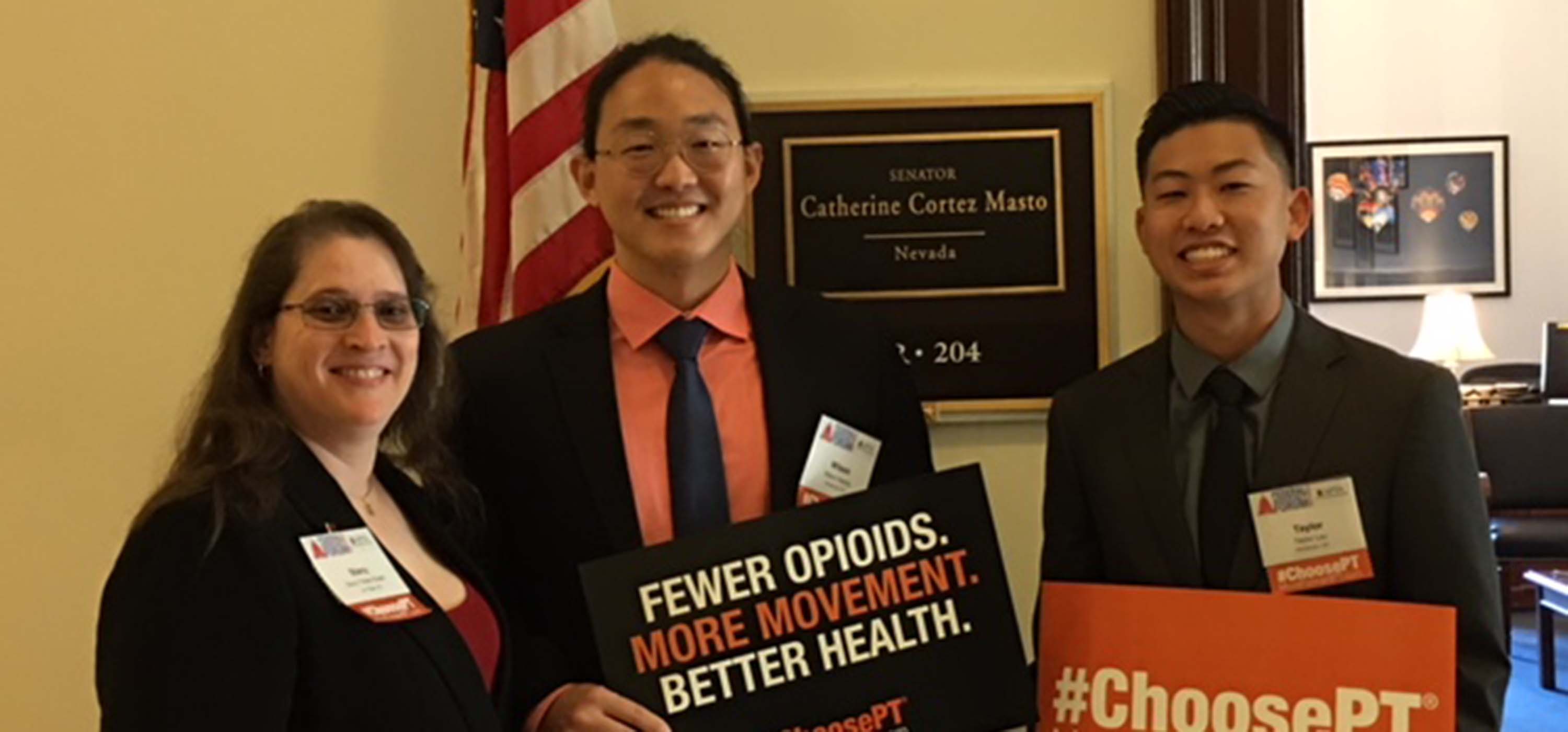 Physical Therapy Students Travel to Washington D.C. To Advocate For Change to Help Fellow Students and Professionals
Physical Therapy students participated in discussions that could affect their line of work during a trip to the nation's capital.
When they first began their studies at Touro University Nevada, Wilson Hwang and Taylor Lau never thought they'd be working to make a difference on the national level.
Working with the American Physical Therapy Association (APTA), Hwang and Lau, both entering their third year in the Touro University Nevada School of Physical Therapy (PT), recently traveled to Washington D.C. with Associate Professor Dr. Stacy Fisher to attend the APTA Federal Advocacy For which included a PT Day on the Hill.
Forum participants had the opportunity to discuss federal legislation that could affect the PT field.
"Every healthcare professional needs to understand that they will not ever practice in a bubble, and if we are not involved in the conversation we will be overlooked and ignored," Fisher said. "The experience for our students was priceless."
The group advocated for changes regarding a variety of physical therapy-related topics, including student loan forgiveness programs, patient care, opioids, and more.
"My experience in Washington D.C. was eye-opening to how much of legislation and policy-making depends on physical therapists advocating for our profession," Hwang said.
"The physical therapy profession is still very young, and the work the APTA does in Washington D.C. and at home throughout the year is vital to its growth as a profession," Lau said.
In addition to working on Capitol Hill, the group did some sight-seeing around Washington D.C., even taking in a Washington Nationals baseball game.
It was all part of an educational experience that will stay with them long after they complete their studies at Touro.
"From walking around the city and viewing all the monuments to visiting the Nevada Senators' offices, I thoroughly enjoyed every part of the trip," Lau said. "Washington D.C. is a beautiful city and the APTA Federal Advocacy Forum was a great experience. I hope to return in the future."
Learn More About Touro Nevada's PT Program