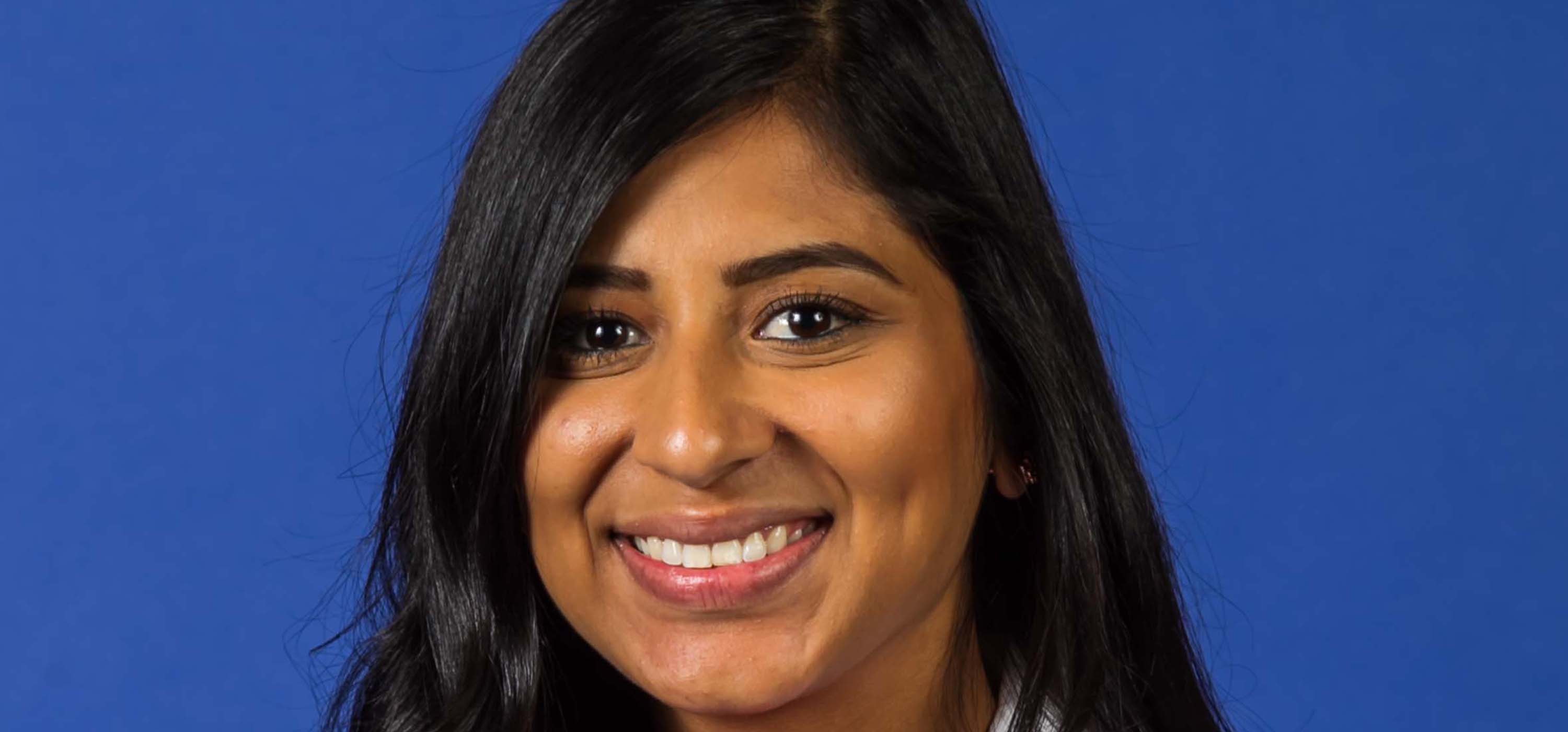 Student Spotlight: Puja Patel, College of Osteopathic Medicine
In this edition of "Student Spotlight," we sat down with Puja Patel from the College of Osteopathic Medicine.
Even before her medical school journey began, Puja Patel was all too familiar with hospitals.
Growing up, Patel was in and out of hospitals with her grandparents who simultaneously battled cancer, as well as her dad who struggled with his own health issues. As a biological sciences major at the University of California, Irvine, the Orange County native knew she wanted to become a doctor.
"When I began my undergrad, I really wanted to go to medical school," Patel recalled. "Despite how tough my classes were, I knew I wanted to be a doctor. The hospital setting was not new to me. I had talked to a lot of doctors growing up, which helped spark my interest in a medical career."
While completing her undergraduate studies, Patel joined a university-affiliated medical group and spent two weeks in South Africa learning how to screen for cataracts. With the spark for medicine officially lit and her undergraduate studies complete, Patel completed a Master's degree in Global Medicine from the University of Southern California before applying to Touro.
"I had friends who went to Touro, and they always told me how kind and caring the professors were," she said. "I was coming from universities where the ratio was more like one professor to 200 students. Coming to Touro was a much-welcomed change."
Patel is in the second year of her medical journey and welcomes the challenges as eagerly as she did when she first came to Touro.
"Having been here for two years, I feel very close to my classmates and faculty," she said. "I'm not afraid to ask them questions. It's pretty amazing how much time they are willing to take out of their schedule to make sure you understand something."
Patel wants to pursue a career in family medicine, a path steered by the familiarity she has with her own family's health concerns.
"Some of the health problems my grandparents went through, like diabetes and high cholesterol, those things run in my family," she said. "I think a lot of these diseases are manageable, even preventable."
While Patel welcomes the challenges of treating patients, she's also excited to build relationships with them.
"As a family medicine physician, you inform your patients about certain risk factors, but you also build strong relationships with them," she said. "As a physician, you have the ability to not only lead, but to teach the people around you. I wanted to give back and do something fulfilling."
Learn More About Touro Nevada's DO Program