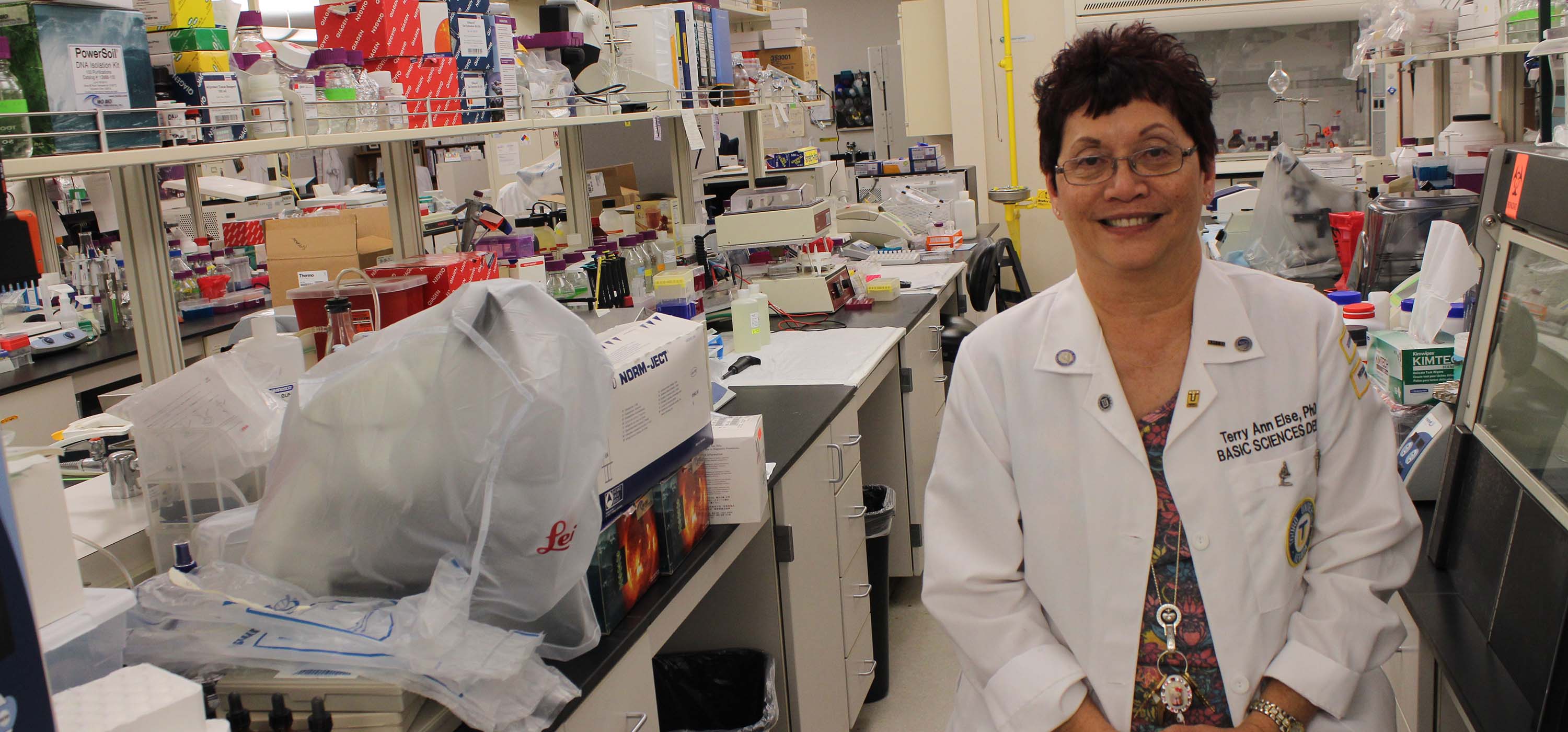 Faculty Focus: Dr. Terry Else, Professor, College of Osteopathic Medicine
"Faculty Focus" highlights the accomplishments of our distinguished faculty at Touro Nevada.
In this edition, we sat down with Dr. Terry Else.
Where did you grow up and what was it like?
My father was in the U.S. Marine Corps, so we moved around a lot. I lived in New York, Connecticut, North Carolina, California, Illinois, and Hawaii.
I think we had a lot of advantages because we saw so many different areas and climates. We saw people do things different ways, and it gave me a broader perspective of life.
When did you discover your love for science?
I would say it began in junior high. I had to take a lot of science courses, but I seemed to have a knack for understanding them. I took chemistry during my senior year of high school, and our teacher had only ever taught at the college level before coming to our high school. It forced us to ratchet ourselves up and learn more college-level science.
When I started college, I understood chemistry fairly quickly. It just progressed from there.
What did you do after you completed your undergraduate studies?
After I graduated, I was of the mindset that I was done with school and just wanted to get a job. I worked in different lab tech jobs, including industry, non-profit organizations, and academia. My husband was in the military, so after we got married, he was transferred to Connecticut where I started a job with Pfizer. As a technician, I was exposed to several different kinds of research.
After we moved to Nevada, I decided to go back to school. I was cross-trained as a medical technologist so I could work in the clinical labs. Then, I got the opportunity to do some teaching on the side at CSN and really liked it. While teaching, I was able to meet my future mentor at UNLV, where I completed my PhD in 2002.
How did you arrive at Touro University Nevada?
After I finished my PhD, I began hearing about this new osteopathic medical school that was opening up, and I really wanted to teach microbiology. Eventually, I spoke with Dr. [Terrence] Miller, who was still in California at the time, and he connected me with Dr. [Mitchell] Forman.
Dr. Forman said he wanted to interview me, and we wound up at the Stardust Hotel and Casino. We couldn't find any other place to go inside, so we conducted my interview on the casino floor. After that, I was hired, and I've been here since the beginning.
What is it about the university that's kept you here for so long?
Because we were new and young, we were able to set a lot of things up the way we always hoped with regards to teaching our particular discipline. Also, I love being available for the students. They are used to popping in when they need to ask for help, and that makes it easier for everyone.
Of all the research you've completed, is there a favorite topic that's stuck with you?
There is. I haven't gotten too far into it yet, but there is a contamination problem prevalent in this area as a result of manufacturing activity going back to the 1950's, and it's left a chemical called perchlorate in our ground water. It's also starting to show up in the food chain and other places. It's a very stable compound, and over time, this can actually inhibit thyroid function.
We can't get rid of the perchlorate in a practical sense. The engineers can trap a lot of the perchlorate, but the problem is, where do you put it? So, I have been working with some of the engineers at UNLV on the project, but it's difficult finding a natural bacterial isolate that can remediate all that water.
If you could give your students a single piece of advice, what would it be?
I would say 'be disciplined.' Students need to buckle down because medical school is supposed to be hard. Medicine is a way of life; not just a job.
What do you enjoy doing in your free time?
I love watching movies. One of my sons is a very serious Hollywood movie aficionado. He and I have similar interests in movies, including sci-fi and superhero flicks.
Learn More About Touro Nevada's DO Program