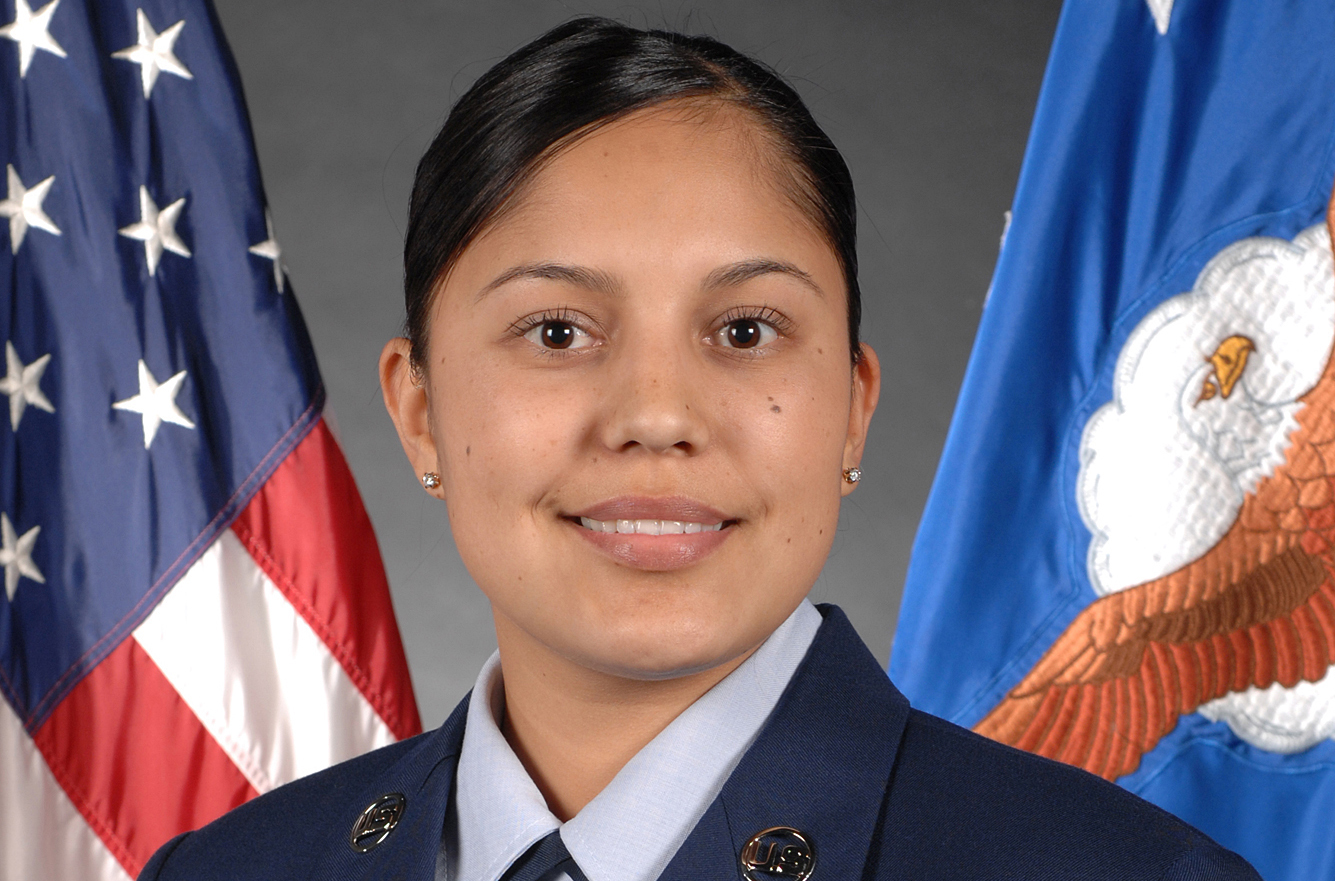 Student Veteran Spotlight: Perla Silvis, School of Physician Assistant Studies
"Student Veteran Spotlight" is an occasional series that highlights Touro University Nevada's student veterans.
This month, we spoke with Perla Silvis from the School of Physician Assistant Studies.
Which years did you serve in the military?
I served from 2002-13 as an E-5 (Staff Sergeant) in the United States Air Force.
Why did you decide to enlist?
One of the reasons I joined was because I couldn't afford to go to college with a child. I had a child when I was 18 and was living as a single mom at the time. The Air Force gave me the opportunity to go to school while still being able to support my family.
I was only planning to stay for four years, but I was deployed to Iraq during my third year. I was able to actually do my job as a medic, and it's what made me fall in love with it.
Why did you want to become a PA?
I worked with a lot of PA's after I was deployed. The Air Force has a PA program, and it's what made me want to stay in the Air Force longer.
I didn't even meet my first PA until I went to Iraq. I had only seen and worked with doctors and nurse practitioners in the past. But I thought to myself, 'As a PA, I can do almost everything that a doctor can do, and I don't have to go to school as long.' I knew becoming a PA would be my dream job.
Why did you want to come to Touro University Nevada?
It was really hard for me to do the PA program in the military. If I wasn't deployed, then I was moving to a new state and I didn't want to do that anymore. They also wanted to send me to Afghanistan, so that's when I called it quits.
My husband is also in the military, and we moved to Las Vegas in 2015. We are going to be here for at least another few years, and I really wanted to go to PA school. Touro allowed me the perfect opportunity.
What has your Touro experience been like so far?
I love the small community feeling. I completed my undergraduate degree at Texas A&M University-San Antonio, which was similar to Touro. You have easy access to your faculty and you really get to know your classmates.
At Touro, I can walk down the hall and know mostly everybody. The faculty and staff are very welcoming, and the sense of camaraderie that's built on campus reminds me of the military.
What are your plans after graduation?
I really want to stay in Southern Nevada. Henderson has really grown on me since we've been here. My twins are now 4 years old, and there are so many parks and places for them to visit here. It's a great place to live.
The PA Program also has an excellent partnership with Southwest Medical Associates, and I would love to be a part of that. I love that Touro offers that opportunity. Hopefully, I can line up a job before I even graduate.
Is there a certain experience from your military service that has always stuck with you?
In the military, when you have really good leadership and they see how hard you work, they try to get you to stay. When I was stationed in Arizona, I had great leadership who always put me up for awards and was cognizant of my hard work. They made sure I was taken care of, and it was nice to know that my hard work wasn't going unnoticed.
How do you think your military experience will help you become a successful PA?
For 11 years in the military, all I did was patient care. I've worked with good providers and bad providers, which really opened my eyes to show me the type of PA I want to be. I want to be sympathetic with my patients, and I learned that from my previous experience in the Air Force.
We have great leadership here at Touro, and they are preparing me to do well as a future PA. If you feel defeated or you've lost confidence in yourself, the PA faculty are always there for you. It's a hard program, but knowing you have that mentorship and guidance makes it easier.
Learn More About Touro Nevada's PA Program