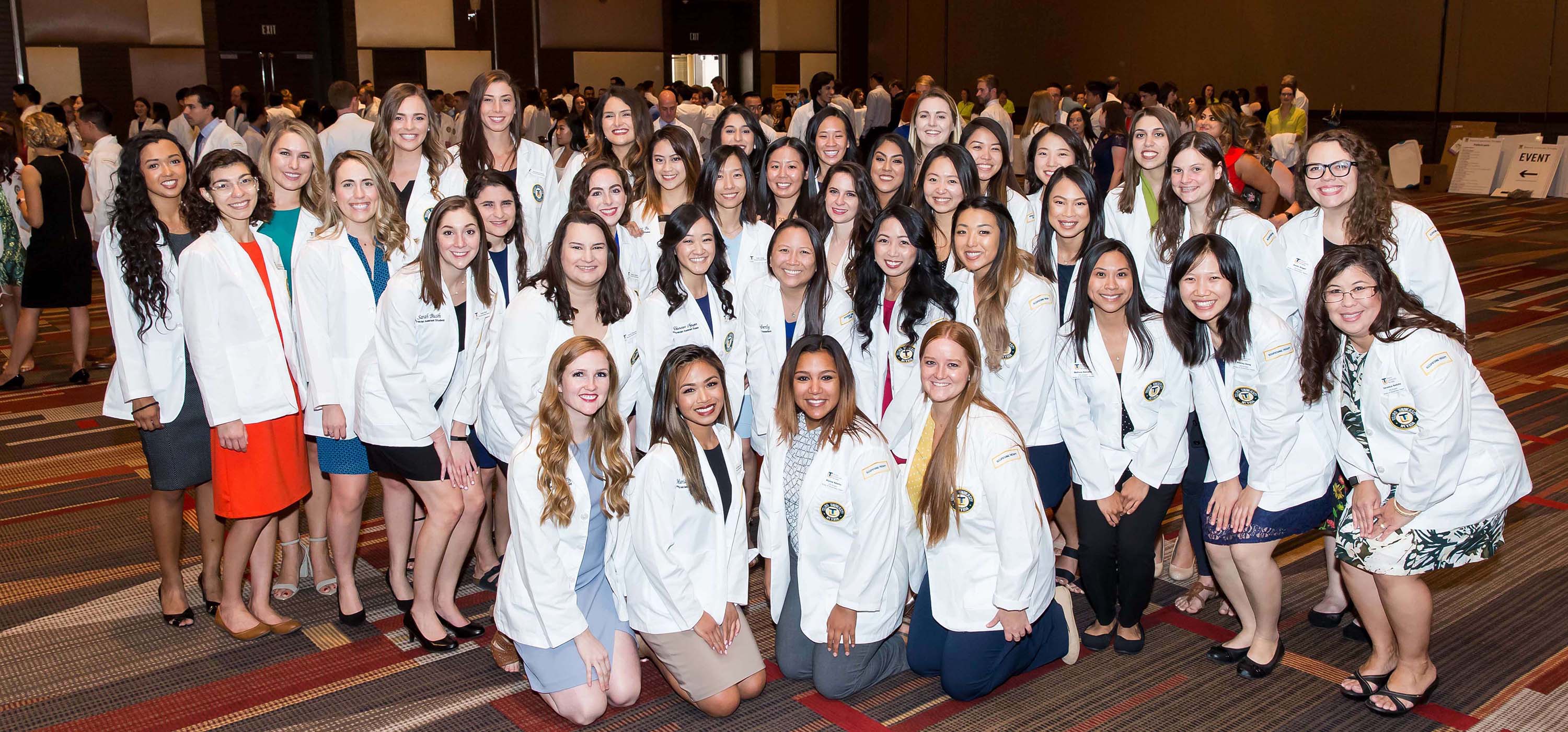 Touro University Nevada Celebrates Largest White Coat Ceremony in School History
Hundreds of students received their white coat in the largest ceremony in Touro Nevada's history.
The largest White Coat Ceremony in Touro University Nevada's history was held at The M Resort on Aug. 6.
More than 360 students, including 181 from the newly expanded College of Osteopathic Medicine (COM), received their white coats as a symbol of the responsibilities encompassed within their new professions.
Students from COM, Physician Assistant Studies (PA), Physical Therapy (PT), Occupational Therapy (OT), and the Masters of Science in Nursing (MSN) programs were coated by respective faculty shortly after telling the audience where they were from, as well as where they completed their undergraduate studies.
James Smith, class president of the PA 2019 cohort, delivered a few words of encouragement to the new students.
"Share knowledge with colleagues and always be open to communication. No one person owns healthcare," he said. "The person sitting next to you is not your competition; they are your partner in medicine. Work together for the benefit of your patients, and always be positive."
Kelly Sandall, a Washington native and new student in the COM, said receiving his white coat is symbolic of the hard work he's put in leading up to this point of his education.
"Receiving my white coat proves to me all of the hard work, sleepless nights, and sacrifices I made to reach this point was worth something," he said. "Wearing my white coat represents the continuation of this long, but rewarding process to ensure my future patients receive the best possible care."