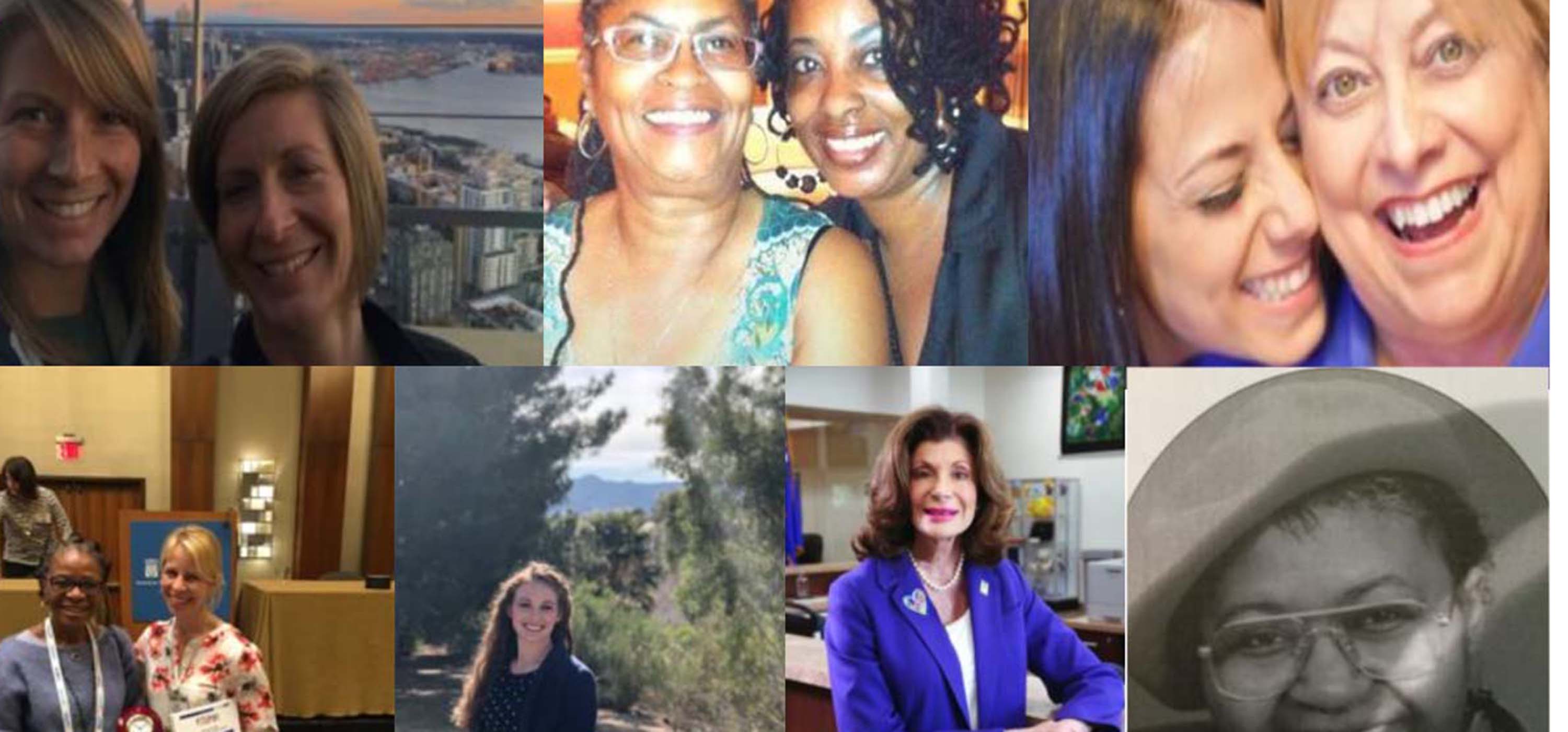 Touro University Nevada Shares Student and Faculty Stories During Women's History Month
In celebration of Women's History Month, we spoke with students and faculty from all of our programs to discuss the women they admire the most.
Some of the women at Touro Nevada shared their female inspirations from their lives.
Toni Young, College of Osteopathic Medicine, Class of 2020
The woman I admire most is my mom, Stephanie Young. My mom is my best friend and biggest inspiration. She had three children very young and went back to school twice: for her Registered Nursing degree, followed by her Nurse Practitioner degree, all the while ensuring we set and achieved our own goals. She is ambitious, loving, and fun. She keeps us in line but is always ready for a new adventure.
Dr. Tricia Catalino, School of Physical Therapy, Associate Professor
The woman I most admire is Thubi Kolobe, PT, PhD, FAPTA. I met Dr. Kolobe in 1998 when she visited me as a new clinical instructor in an early intervention program in the Chicago area. Thubi is an outstanding researcher, teacher, and leader, but her legacy lives within each student and colleague she mentored and groomed for success. I feel honored to be among this group. Thubi has a way of planting seeds and does well at making sure ideas grow. It is my sincere hope that I can affect students in my professional life as profoundly as she influenced me.
Maria Santos-Rojo, School of Physician Assistant Studies, Class of 2019
The woman I admire the most is my mother. She has ingrained the trait of selflessness in me. I am the woman I am today due to her influence. She has inspired me to become a phenomenal medical provider, to one day be a loyal wife, a strong mother, and a loving grandma. I can't express my gratitude enough and I do not think I will ever succeed in letting her know just how much she means to me. I am happy that there is an additional day to celebrate her, but she deserves to be celebrated every day. She has done and still does everything she can to make sure we are all alright.
Jenna Deelstra, School of Occupational Therapy, Class of 2018
There are many women who inspire me or who have greatly influenced my life. However, my interaction with Florence Griffith Joyner set into motion a series of events in my life that made me the woman I am today. It was 1997 at the Simplot Games in Pocatello, Idaho, and "Flo Jo" was the guest of honor. As my siblings and I waited in line for her autograph, I remember growing increasingly nervous, due in great part to seeing her giant red fingernails waving in the air. When we reached her, Flo Jo immediately stooped down and talked with me. I told her I loved to run and hoped to race when I got older. In response, she said three words with a big smile that sank deep into my heart: "Never stop running." My mom snapped a photo before the line pushed us on our way. Looking back, there have been many times in my life when it would have been easy to skip a run or leave a practice early, but I never did. My promise spilled over into other aspects of my life, giving me the motivation to dig in when others fell away. Flo Jo showed me the value of self-discipline with her example and dedication with her words. Flo Jo made it her personal mission to support youth participation in track and field. Although I met her 20 years ago, she continues to provide a positive example for me. She reminds me to remain passionate about activities and issues that are meaningful to me and most importantly, to reach out to the next generation of individuals who show passion and promise.
Dr. Tonya Walls, School of Education, Assistant Professor
So many women inspire me to be my better self: Ida B. Wells, Marva Collins, Maya Angelou, Michelle Obama, Audre Lorde, bell hooks, Marielle Fanco, Warsan Shire, and Rupi Kaur. However, the woman who inspires me most is the first love of my life, my mother, Ms. Pamela Moore. Not only is she my living example of what it means to be a Black Woman Educational Leader committed to leaving the world a little better than how she found it, she is the embodiment of what I lovingly have come to know as #BlackGirlMajic. My mother is the woman I could only hope to become. She inspires me to dream and become the impossible, but most importantly, my mother is the woman who serves as a constant reminder that I alone am enough, and for that, I am eternally grateful!
Tracey Johnson-Glover, School of Nursing, Assistant Professor
The woman I most admire is Lilly Johnson, my mother. Beside the fact that she gave me birth, her strength and tenacity is what makes her so special to me. My mother was only 5 feet tall, however, she had the strength of 10 men in my eyes and in the eyes of most people I knew! As a single mom, she demanded respect from me and my siblings as well as any other children she came in contact with. She was caring and taught me the importance of giving back, even though we didn't have much to give. My mother had a gift for telling the truth, whether you wanted to hear it or not. Integrity was extremely important to her and she taught me to always be true to myself. Like most mothers, she wanted me and my siblings to strive for greatness; she had little tolerance for mediocrity or not trying. She felt school was the road to success and encouraged us to excel. Later in life, she followed her own advice and became a licensed barber and massage therapist. She enjoyed being around people, and they loved her open and honest attitude. My mother passed away in 1990 at the age of 53, and there has been a void in my life ever since. She has left her mark on many people, especially me, her oldest child.
Shelley Berkley, CEO and Senior Provost, Touro University Western Division
Golda Meir is the woman I admire the most. As the first and only female Prime Minister of Israel, Golda was a trailblazer for women leaders on the international stage. She thrived in a male-dominated political world and always stood true to her beliefs. Throughout her life, Golda touched the lives of millions of people throughout the world and remained a lion in Israeli affairs until the day she died. She was a fierce stalwart of Israel and served her country the best that she could. When I served as a member of the U.S. Congress, Golda Meir was always one of my biggest inspirations. I can always look to her as a source of inspiration for myself and for women around the world.