Azliyati "Yati" Azizan , Ph.D., M.S.
Associate Professor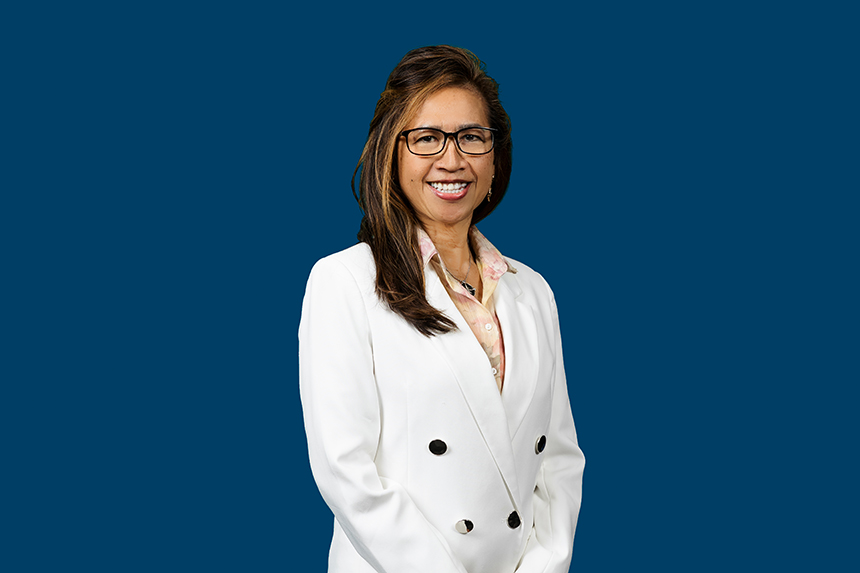 Basic Sciences
Faculty
Dr. Azliyati Azizan originally is from Malaysia, and first came to the US in 1980 to pursue her university education. She obtained her B.S. degree in Biophysics from Iowa State University in 1984, an M.S. degree in Microbiology from East Tennessee State University and graduated with a Ph.D. degree in Biochemistry and Molecular Biology at the University of Tennessee in 1995. Dr. Azizan maintains her citizenship as a Malaysian, while also is a US permanent resident (with a green card).
Dr. Azliyati Azizan currently holds a faculty position in the Basic Sciences Department as an Associate Professor at the Touro University Nevada (TUN) College of Osteopathic Medicine, starting from January 2021. Dr. Azizan first began her academic career as a part-time faculty member (Assistant Professor) in 2001 at the University of South Florida (USF) in Tampa, Florida within the Department of Environmental and Occupational Health. During this period, she also worked part-time as a Molecular Virology Bioscientist at the Florida Department of Health (FDOH) Bureau of laboratory (Virology branch) which is located on the USF campus in Tampa. At the FDOH laboratory, Dr. Azizan characterized real-time RT-PCR diagnostic assays to detect and identify viral pathogens from clinical samples as well as conducted research on noroviruses and dengue viruses. When the new Global Health department was formed in 2003 at the USF College of Public Health (COPH), Dr. Azizan joined as one of the founding faculty members as a full time Assistant Professor, and participated in developing the fastest growing department which recruited many masters and doctoral level students to the MPH (Masters of Public Health), MSPH (Masters of Science in Public Health) and PhD programs. Following her time at USF, in January 2015, Dr. Azizan started a new position as an Associate Professor at Nazarbayev University School of Medicine (NUSOM), which is a new university located in Nur-Sultan the capital city of Kazakhstan (in Central Asia). This is a US style medical school that maintains a partnership with the University of Pittsburg, and offers the MD, MPH and other biomedical sciences masters level programs. Dr. Azizan participated actively in the creation and implementation of many of the programs and courses at NUSOM, and was actively engaged in scholarly research activities involving many students and Colleagues.
Dr. Azizan's research areas of interest are in the fields of Medical Microbiology and Molecular Biology. She has successfully conducted research projects focused on several infectious disease topics that are of global public health importance. Her research topics as a faculty member at NUSOM were on drug discovery/antibiotic characterization, and the Human Papilloma Virus (HPV). Some findings from these studies are summarized in several of her publications on these topics. Another research topic she was previously involved in while working at USF is dengue. Currently at TUN, Dr. Azizan is starting initiatives to begin projects related to the public health aspects of COVID-19. Dr. Azizan currently maintains courtesy faculty positions with USF as well as NUSOM, and continues to collaborate with several faculty members at these Institutions. Dr. Azizan had previously mentored many doctoral and masters level students, and served as Academic Advisor for many MPH as well as MD students. Dr. Azizan is an active member of the American Society for Microbiology (ASM), the International Papillomavirus Society (IPVS) and the American Public Health Association.