Research
We are committed to serving humanity and contributing to intellectual progress through insightful research at Touro Nevada.
Touro Nevada faculty take a proactive goal in promoting health and wellness in our community. As part of our institutional mission, we strive to use research to advance health and human services. We collaborate with external research institutions and award grants and fellowships to foster faculty and student research on-campus.
Read more about our faculty's research on Touro Scholar.
Research Interests
Research by faculty and students is encouraged in all the College of Osteopathic Medicine and the College of Health and Human Services programs.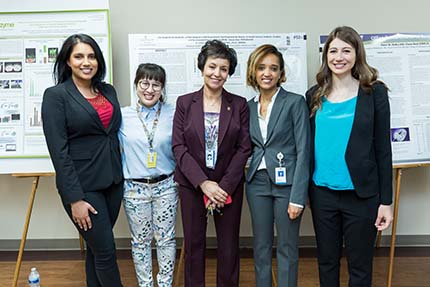 The Department of Basic Sciences encourages faculty research, providing each faculty member with dedicated time and space for research, as well as funding for supplies, technical assistance, and encouragement for both intramural and extramural collaboration.
Physician Assistant Studies
Students and faculty in the PA program have multiple research investigations currently underway including patient-provider communication among different cultures, impact of wilderness experience on health indicators, intention to provide healthcare to the homeless and its determinants, and public perception of physician assistants as healthcare providers.
Occupational Therapy
Through research, faculty members expand their knowledge related to occupational performance across the lifespan while addressing our curricular themes of occupation-based, evidence-based, social justice, and leadership.
Physical Therapy
Faculty in the School of Physical Therapy conduct studies that improve our knowledge and understanding of human movement and control, physical function, and disability across the lifespan. They perform research at a variety of locations and routinely present their findings at local, national, and international conferences.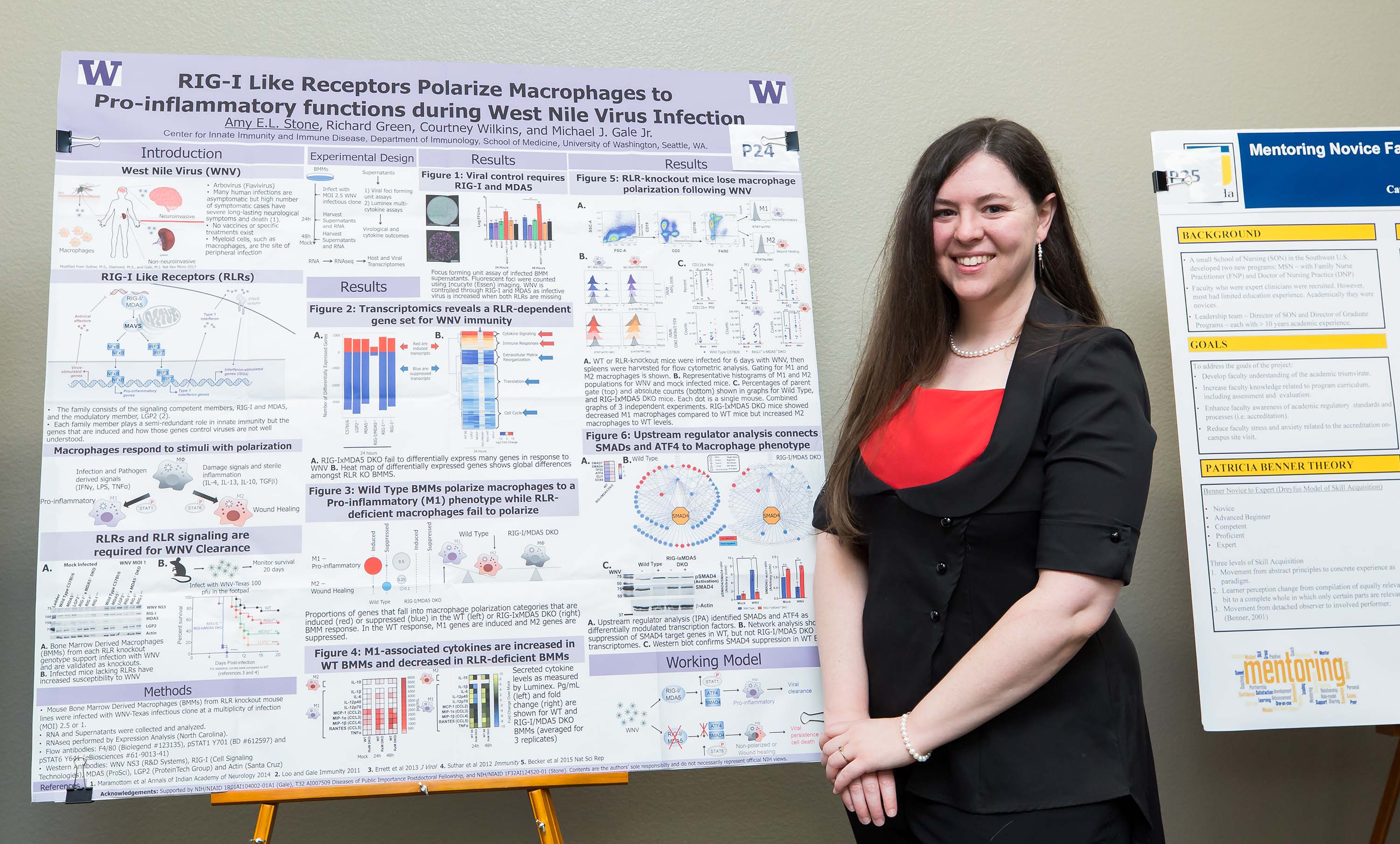 "This is the first particular breakthrough of its kind, so it's pretty exciting to play such an important role on the international scale. We didn't know how this was happening, but now we know it's because macrophages can sense the West Nile Virus and become polarized to the strong immune response."

Dr. Amy Stone

Assistant Professor of Microbiology and Immunology
Dr. Amy Stone's West Nile Virus Research Published in International Peer-Reviewed Journal
Our Partners
Our partners in research include any local or out-of-state institutions that are involved in scientific, clinical, or community-based research. Here are some of the partners that are collaborating for a better tomorrow.
Contact Us
Cheryl Vanier, Ph.D., Chief Research Officer