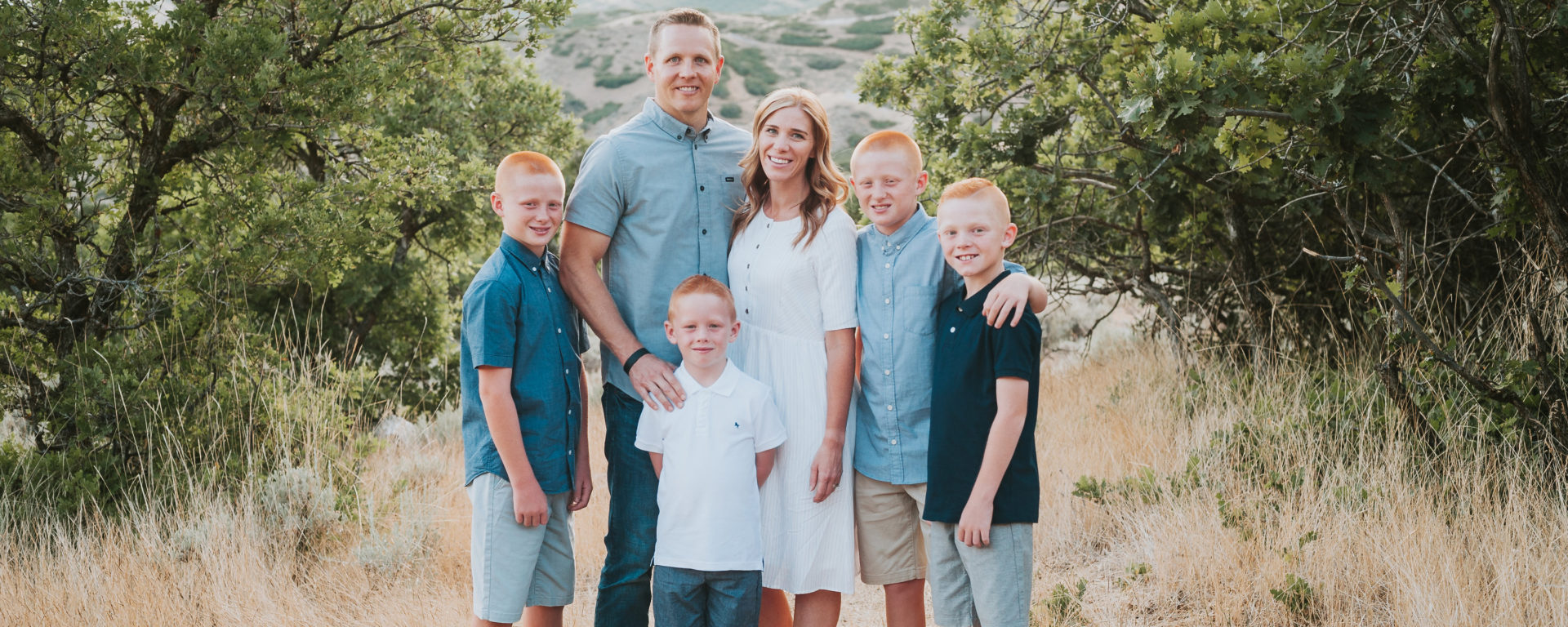 Catching Up: Ryan McGiven, School of Occupational Therapy, Class of 2009
In this edition of "Catching Up," we spoke with Ryan McGiven, a 2009 graduate from the Touro University Nevada School of Occupational Therapy. Ryan works as a certified hand therapist at a private, outpatient clinic in Layton, Utah. He and his wife have four sons: 12-year-old twins, a 9-year-old, and a 7-year old.
If not for the birth of his twin boys, it's difficult to say if Ryan McGiven would have ended up as an occupational therapist (OT).
When McGiven was working on his exercise science degree at BYU in 2006, his wife gave birth to twin boys born prematurely at 33 weeks.
Being born at 33 weeks, McGiven's infant sons had to spend a month in the neonatal intensive care unit (NICU). That's where McGiven met his first occupational therapist.
"The OT came to do feedings and helped the boys with different exercises, and it really intrigued me," he recalled.
A few months later, the new father was contemplating physical therapy or occupational therapy as his future career. Shortly after, he shadowed a hand therapist in Provo, Utah and fell in love with OT.
He eventually applied to Touro University Nevada's School of Occupational Therapy where he developed a greater passion for the field and all the new university had to offer.
"It was an interesting experience going to school in what was essentially a giant warehouse," he said. "But it was great being under the same roof as the other aspiring healthcare professionals who had the same goals as myself. It also opened my eyes to the Jewish faith."
McGiven's twin boys were 6 months old when he began his Touro journey, so he needed to play student, father, and husband for the next two years.
"When I came home from school, I needed to be dad so my wife could go to work. At the same time, I had to entertain my twin boys while also studying. My schedule consisted of going to the gym, going to school, and coming home to watch my kids," he said.
As a new dad going to school full time, McGiven credited his faculty with creating a helpful learning environment that incorporated family time into the mix.
"The faculty really worked with me," he said. "As a class, we had get-togethers that helped foster a sense of camaraderie that made our experience more beneficial. The faculty and my classmates did everything they could to help me."
In addition to being a student, dad, and husband, McGiven served as a tutor to new students during his second year of school. He also had great fieldwork experience and credited the faculty for placing him and his classmates in the interests they sought.
A decade after graduating, McGiven is impressed with how much the university, particularly the School of OT, has grown. Touro is the first university in the state of Nevada to offer the Occupational Therapy Doctorate (OTD).
"I could see that Touro was going to be ahead of the curve. The university was always planning for the future and you could see that the growth was coming," he said. "I've been so impressed to see far the School of OT has come."
Learn More About Touro Nevada's OT Program