Donor Honor Roll
Touro Nevada is grateful for generous donors who contribute to student success, institutional growth, and community outreach. Whether you are a first-time donor or continuing your support, your contributions help turn ideas into reality.
Cumulative Lifetime Gifts
$100,000 - $499,999 in total lifetime giving
Cirrus Aviation Services
City National Bank
Stephen J. Cloobeck
Neeta and Dr. Jaldeep Daulat
Novo Foundation
Optum/Southwest Medical Associates
Sharon Sigesmund Pierce and Stephen Pierce
Shutz-Engel Trust
Dr. David Steinberg/Steinberg Diagnostic Medical Imaging
$50,000 - $99,999 in total lifetime giving
A + B Printing
Anonymous
Barrick Gold
Selma Bartlett
Rita Blitt
Caesars Foundation
Clark County Medical Society
Clark County Medical Society Alliance
David L. Simon Foundation
Sandy and Robert Ellis/R & S Investment Properties
Fahima and Ashraf Khalaf/Kalifano
MGM Resorts Foundation
$10,000 - $49,999 in total lifetime giving
Anonymous
Another Joy Foundation
Arcata Associates, Inc.
Diana L. Bennett – The Bennett Family Foundation
Dee Berkley Jewelry
Shelley Berkley and Dr. Larry Lehrner
Bessemer Trust (Anne and Jeffrey Block)
Monterey and Dr. Jeffrey Brookman
Caesars Entertainment
Children's Free Clinic of Southern Nevada
Children's Heart Center – Nevada
Cleveland Clinic/Lou Ruvo Center for Brain Health
Comprehensive Cancer Centers of Nevada
Consumer Technology Association
Cox Communications
David Dahan/Orgill Singer Insurance
Dignity Health/St. Rose Dominican
Tracy and Robert Eglet
Steven Eisen and Dr. Stacy Fischer
Peter Feinstein
Findlay Automotive Group
Findlay RV
Pearl and Dr. Mitchell Forman
Elizabeth Foyt and John Wanderer
Bernice Friedman
Drs. Carol and Michael Harter
Healthcare Partners of Nevada
Junior League of Las Vegas
Ann Kellogg
KGA Architecture
Kindred Healthcare
Kittrell Jensen Contractors
Las Ventanas
James B. McCall/William A. & Ethel M. McCall Foundation
Dr. James McKivigan
Blanche and Philip Meisel
MGM Resorts International
Michael Minden/Michael E. Minden Diamond Jewelers
David Mizrahi/Walker Furniture
Christy and Alan Molasky
Nevada Environmental Research and Monitoring
Nevada Women's Philanthropy
NV Energy
P3 Health Partners
Quality Corrections & Inspections
Quest Diagnostics
Ronald K. Reed
Regis Galerie
Mindy and Dave Rice/ The Dave Rice Foundation
Beverly Rogers
Niki J. Sands
Henry Skier
Speedway Children's Charities
Sunrise Hospital and Medical Center
Dr. Barry Swerdlow/The Swerdlow Family Foundation
The Private Bank by Nevada State Bank
Tiberti Family Foundation
Valley Health System
Vegas Golden Knights Foundation
Skip Vichness
Katherine Walter
David and Sharon Wax/WAXIE Sanitary Supply
Dana and Michael Werner
Xtreme Manufacturing
Zappos for Good
Annual Giving
From July 1, 2017 - June 30, 2018
$10,000 - $50,000
A + B Printing
Barrick Gold
Bessemer Trust
City National Bank
Clark County Medical Society
Comprehensive Cancer Centers of Nevada
Consumer Technology Association
Neeta and Dr. Jaldeep Daulat
David L. Simon Foundation
Robert Ellis
Findlay Automotive Group
Healthcare Partners of Nevada
Fahima and Ashraf Khalaf / Kalifano
Doug Krinsky
Las Ventanas
MGM Resorts International
Michael Minden
P3 Health Partners
Michael Tang
The New England Center for Children
The Valley Health System
Katherine Walter
Zappos For Good
$5,000 - $9,999
Seema Anjum
Arcata Associates
Selma Bartlett
Dee Berkley Jewelry
Shelley Berkley and Dr. Larry Lehrner
Caesars Entertainment
Cirrus Aviation Services
Clark County Medical Society Alliance
Cleveland Clinic / Lou Ruvo Center for Brain Health
Cox Communications
Dignity Health
Ed Vance & Associates Architects
Fathers and Men of Professional Basketball Players
Keto Baking Supplies
KGA Architecture
Atiya Khalif
Dr. Yevgeniy Khavkin
Kindred Healthcare
Kittrell Jensen Contractors
David Mizrahi
Quality Corrections & Inspections
Quest Diagnostics
SKYE Gallery
Station Casinos
Sunrise Hospital and Medical Center
Dana Werner
$2,500 - $4,999
Anonymous
Bank of Nevada
Diana L. Bennett
Boyd Gaming
Monterey and Dr. Jeffrey Brookman
Catholic Charities of Southern Nevada
Cirque Du Soleil
David Dahan
Design Build Electric
Peter Feinstein
Fennemore Craig
Jonathan Fine
Brad Friedmutter
Drs. Carol and Michael Harter
Heart Center of Nevada
Ann Kellogg
Eric Kurtzman
Ellis Landau
James McKivigan
Samuel McMullen
Jenna Morton
Nevada State Bank
Quality Care Consultants
Republic Services
Rick Romito
Vanessa Skye
Southern Glazers Wine & Spirits
Sting Alarm
The Jewelers Inc.
K. W. Volker
David Wax
$1,000 - $2,499
Acrylic Tank Manufacturing
Andre Agassi
Syed Akbarullah
Becky and Dr. Raymond W. Alden III
Anson & Higgins
Aria Resort and Casino
Brand Marketing Works
Diplomatic Exotic Rentals
El Cortez Hotel & Casino
Emerald Island Casino
Findlay RV
Dr. Stacy J. Fisher
Elizabeth Foyt
Sandra Friday
Bernice Friedman
Michael Gaughan
Golden Nugget
Marilyn Gubler
Ross Hatty
Henderson Chamber of Commerce
J.A. Tiberti Construction
Dr. Leslie Jacobs
Jewish Federation of Las Vegas
Suzanne Kloud – Korson
Las Vegas Global Economic Alliance
Las Vegas HEALS
Las Vegas Sands Corporation
Dr. Majid Mani
Dr. Rudy Manthei
Dr. Scott Manthei
James B. McCall
Mercedes Benz of Henderson
MGM Grand
Chef Michelle
Nathan Adelson Hospice
Nevada Eye Physicians
One Stop Medical, LLC
Sharon Pierce
Plaza Hotel & Casino
Leah Raab
Regis Galerie
Cynthia Reiman
Sam's Town Hotel & Gambling Hall
Dorit Schwartz
Siegel Group
Susan Spencer
Faisal Suba
Sunset Station
Barry Swerdlow
Tiberti Family Foundation
Total Wine and More
TUN Medical Health Sciences SGA
Guillaume Vallet
Walters Golf
Walters Group
Michael Werner
$500 - $999
Sharon Adashek
AEG Live
Allegiant Air
Anderson Dairy
Dr. Goesel Anson
ATI Physical Therapy
Leigh Aurbach
Donald Buchanan
Tricia A. Catalino
Laura Coleman
Nadine Connor
Joan Davis
Sara and Dr. John Dougherty
Elite Dance Studio
Bruce Familian
Fine Entertainment
Susan Fine
Barbara Forbes
Four Seasons Las Vegas
Freed's Bakery
Dr. Weldon Havins
Eric Littmann
Louis Vuitton
Arthur Marshall
Fafie E. Moore
Jose Noriega
NV Energy
Connie Pectol
Howard Perlman
Piero's
Yvonne Randall
Rick Smith
The Cosmopolitan of Las Vegas
Phil E. Tobin
Treasure Island Hotel & Casino
John P. Wanderer
Melvin Wolzinger
Laura Yavitz
$250 - $499
Base Entertainment
Bekam Companies
Randy Boesch
Bonanza Beverage Company
Border Grill
Gail Calloway
Kimberly Congdon
Countdown Live Escape Games
Kristina Crawford
Domsky Glass
Tracy and Robert T. Eglet
Richard Femenella
Rolando Flores
Dr. Kenneth Grant
Magdalena Groover
Dr. Mark Hasten
Donna Houston
Lake Mead Cruises
Marla Letizia
Sam Lieberman
Sherry London
Maverick Helicopters
Mona Shield Payne Photography LLC
MT. Charleston Lodge & Cabins
Scott Muelrath
New York New York
Jacqueline Nguyen-Lee
Papillon Tours
Anne M. Poliquin
Dani Porter Lansky
Lynn Rosencrantz
Jeffrey Roth
Laird N. Sanders
Niki J. Sands
Craig Seiden
Robin Slonina
Max D. Spilka
Paul Stowell
The Bagel Café
The D Hotel & Casino
Dina Titus
Philip Tompkins
Top Rank
Walker Furniture
Shawn Willis
Toni Young
$10 - $249
Chelsea Adam
Jason Adkison
Aruba Ahmed
Brigitta Allen
Michelle Allison
Emigdo Angeles
Jessica Antonel
Cassandra Armour
Renee Aschoff
Ashley Asuncion
Tajinda P. Badial
Da Y. Baek
Raymar Baesa
Robert Bailey
Paramjeet Bains
Dr. Robert Baker
Teresa Baker
Raveena Bakhru
Jeffrey Banh
Chase Beal
Nathalie Beltran
Mary Bemker
Orly Biton
Elizabeth Blau
Ashlie Bloom
Kevin Bolanos
Terry Bourcet
Allison Boynton
Terry Bratton
Rachel Brenning
Brieanna Brock
Heather Brooks
Marion Caporusso
Rachel Carnicle
Diana Caro
Judith Carrion
Cashman Productions
Pei H. Chan
Eric Chang
Cheesecake Factory
Mark Chen
Michael Choi
Jordan Christensen
Catherine Chung
Jeremiah Chung
William Clarke
Joseph Cohen
Elizabeth Cortright
Brynn Coseru
Martha Covell
Aimee Craig
Hillary Crawford
Melody J. Crickman
CSI: The Experience
Noor Dakkak
Wendy Daniels
Aashish Daulat
Susan Davidson
Ann Davis
Ally Deitrick
Richard Deitrick
Isabel Del Monte
Daniel DeMers
Pritha Dewanjee
Angel DiBellonia
Jason Dickey
Downtown Experience
Katherine Dumatol
Robert Durie
Nicole Dutson
Dr. Karen Duus
Echo & Rig Butcher and Steakhouse
Andrea Eghterafi
Jason Elperin
Dr. Terry A. Else
John Ensign
Jessica Espejo
Deborah Fagan
Stephanie Fagan
Taylor Farish
Caroline Feigert
Judy Fleischman
Jeff Frerichs
Erika Galang
Jody Ghanem
Allison Go
Cathy Godfrey
Donna Godfrey
Marshall Golden
Donna Gomez
Scott Goodsell
Tyler Gremban
Lori Grocott
Connie Ha
Carol Haase
Gretchen E. Haase
Samantha Haikal
Daniel Hamilton
Ashley M. Harrington
Dr. Scott Harris
Susan Hatter
Saraina S. Hedgepeth
Elana Helfand
Kathleen Hinkell
Duyen Hoang
Mimi Hoang
Nancy Huynh
Brendan Hylan
Christina Iezza
Kristin T. Iseri
Sami Ismail
Karina Jett
Celina L. Johnson
Marilynn Johnson
Tracey Jonson-Glover
David Jones
Lacy Jones
Teale Jones
Stephen Karp
Alifah Kasdi
Christopher Kegan
Iman A. Khowailed
James Kim
Elizabeth Klein
Shah Krupa
Nikhil Kumar
Lisa Kunz
Iris Kwan
Las Vegas 51's Baseball
Las Vegas Convention and Visitor's Authority
John Laub
Michael Lavin
Lindsey Leggett
Julie Leon
Tantoushian Levon
Patrick A. Leytham
Lilian Li
Steven M. Liaos
Lindt & Sprungli
Rosemarie Lizardo
Jamie Lloyd
Kathryn Lucas
Ron Lurie
Dawn Lutes
Jason Ma
Laura Mach
Natalie Madrigal
Shannon Martin
Raquel Martinez
Jack Massee
Maverick Aviation Group
Ashley Mazzone
Suzanne McGee
Kimberly McGinn
Adam McLean
Derek S. Meeks
Kristina Merino
Taylor Migdal
Tabitha C. Miller
Debbie Millican
Andrew Mills
Mob Museum
Many Moor
Ruslan Nam
Kayla Nang
Renita Ng
Diane Nguyen
Kristine Nguyen
Vivian Nguyen
Lindsey Numata
Rick Obringer
Robyn Y. Otty
Loren Paglia
Pahrump Winery
Beau Palmer
Trisha Pandey
Dhruv Patel
Sefali Patel
Connor Peck
Carla Perlotto
Jordan Petersen
Jacqueline Peterson
Cecilia Pham
Eduardo Plata
Indraneel Prabhu
Andrew Priest
Mahboob H. Qureshi
Neha Reddy
Elaine J. Reininger
Schyler Richards
Briana Roque
Rachel Rosenthal
William Roy
Gigi Rusch
Rhiannon Ryan
Jeff Ryemon
Amina Sadik
Stephanie Sagum
Chelsey Sann
Dulce A. Santacroce
Judith Scranton
Erika Sembrano
Emily Seto
Payal Shah
Priya Shah
Aubrey Shamlin
Madison Shasteen
Janet Smith
Kathryn Snow
Genna R. Soslow
Elizabeth Sovakian
Carolyn Sparks
Spiedini Gustav International
Alexander Spiro
Erin Spiro
Kristin Sprague
Spread the Word Nevada
Melanie Stapelman
Michael Stern
Elianna Sternfeld
Kristina Stewart
Emi Suzuki
Sweet Bubble Bath Confections
Kendi Tang
Theresa Tarrant
Marquise V. Tassel
Pauline Y. Terbio
Cheryl Tessier
The Cheesecake Factory
Bosco Theodore
North Thomas
Tsz M. Tong
Topgolf
Tosha Tousant
Trader Joe's
Brian Tran
Kathy Tran
Tristan Tran
Lynn Truong
Christina Twelves
Raymond Umali
United Way of Southern Nevada
Universal Plastic Mold
Kevin J. Uson
Andrea Valdez
Dallan Valle
Cheryl Vanier
Noelani M. Vargas
Vitorio Vianzon
Dai-An Vo-Ba
Robert Wai
Matthew Westfall
Donald Wilkinson
Charles Willis
Charles Willyard
Natalie Winje
Jessica Wolff
William B. Wrightsman
Stephanie Young
Denise R. Zabriskie
Yolanda Zhang
We make every effort to accurately report your generous donations. However, if you notice any inaccuracies please let us know.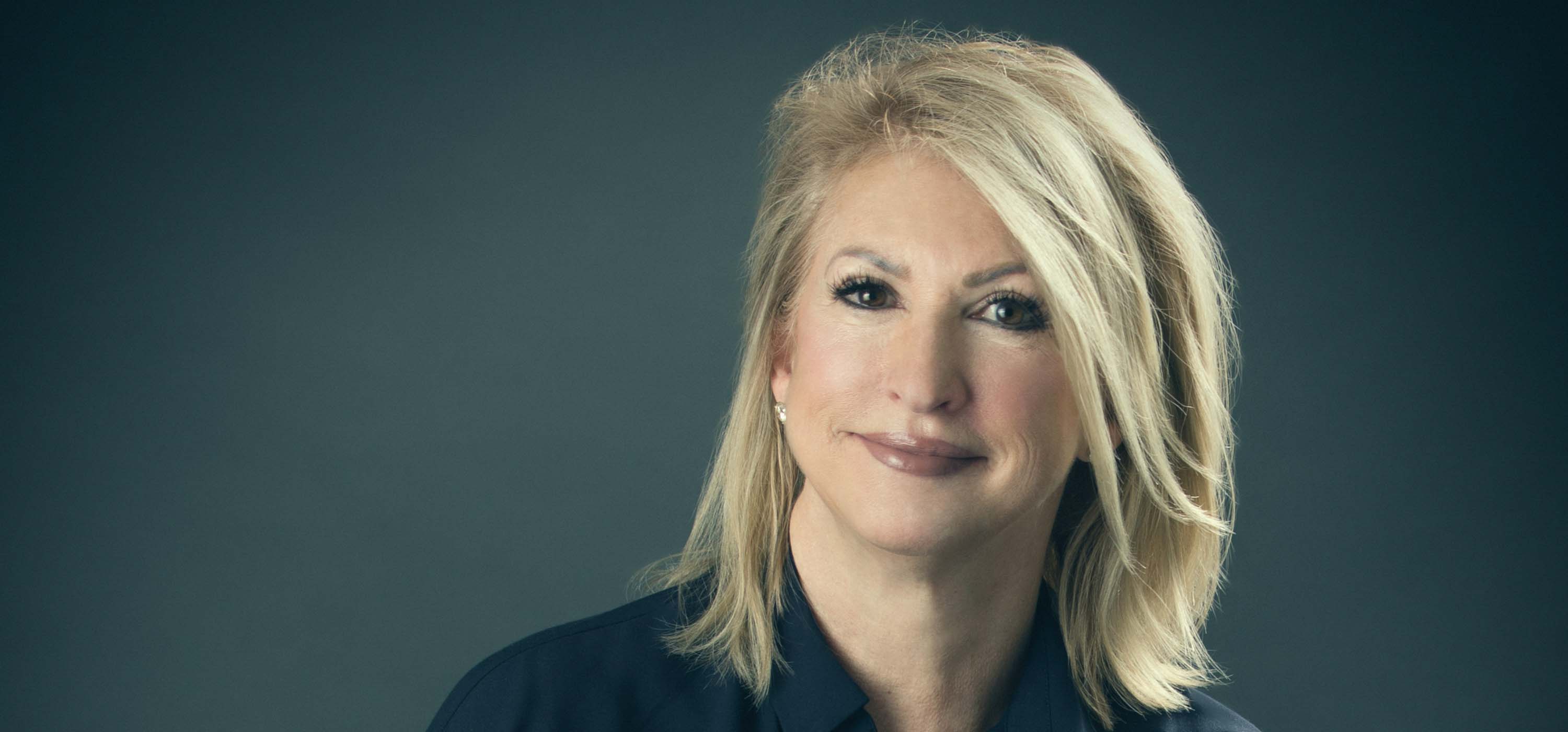 "Touro's mission: to serve, to lead, and to teach, strongly reflects our own values. We know that this gift will help improve the lives of Touro's students as well as the Southern Nevada community."

Kris Engelstad McGarry

Engelstad Foundation Trustee
A Successful Future
Every gift matters - whether for student scholarships, community health outreach, or institutional growth.
Give Now
Contact Us
Office of Advancement
Monday-Friday
8:00 AM-5:00 PM
Advancement
Advancement
Advancement