Donor Honor Roll
Touro Nevada is grateful for generous donors who contribute to student success, institutional growth, and community outreach. Whether you are a first-time donor or continuing your support, your contributions help turn ideas into reality.
Cumulative Lifetime Gifts
$100,000 - $499,999 in total lifetime giving
Caesars Entertainment
Cirrus Aviation Services
City National Bank
Clark County Medical Society
Stephen J. Cloobeck
Neeta and Dr. Jaldeep Daulat
David L. Simon Foundation
GiveSmart US, Inc.
MGM Resorts Foundation
MGM Resorts International
Nevada Gold Mines
Optum/Southwest Medical Associates
Christopher Platt
Shutz-Engel Trust
Dr. David Steinberg/Steinberg Diagnostic Medical Imaging
Zappos
$50,000 - $99,999 in total lifetime giving
A + B Printing
Anonymous
Selma Bartlett
Shelley Berkley
Rita Blitt
Clark County Medical Society Alliance
Comprehensive Cancer Centers of Nevada
Consumer Technology Association
Steve Eisen
Sandy and Robert Ellis/R & S Investment Properties
Stacy J. Fisher
HealthCare Partners of Nevada
Fahima and Ashraf Khalaf/Kalifano
Las Ventanas
Ryan Ludwick
Alan Molasky
Christy Molasky
Spencer Foundation
The Valley Health System
Katherine Walter
$10,000 - $49,999 in total lifetime giving
Anonymous
Another Joy Foundation
Arcata Associates, Inc.
Steven Bautista
Diana L. Bennett – The Bennett Family Foundation
Dee Berkley Jewelry
Bessemer Trust (Anne and Jeffrey Block)
Mark Briggs
Monterey and Dr. Jeffrey Brookman
Caesars Foundation
Catholic Charities of Southern Nevada
Charlie Palmer Steak
Children's Free Clinic of Southern Nevada
Children's Heart Center – Nevada
Cleveland Clinic/Lou Ruvo Center for Brain Health
Cox Communications
David Dahan/Orgill Singer Insurance
Dignity Health/St. Rose Dominican
Patrick C. Duffy
Eglet Adams Law Group
Tracy and Robert Eglet
Peter Feinstein
Fennemore Craig Jones Vargas
Findlay Automotive Group
Findlay RV
First American
Pearl and Dr. Mitchell Forman
Four Seasons
Elizabeth Foyt and John Wanderer
Bernice Friedman
Kimberly Fuson
Dennis Gradillas
Drs. Carol and Michael Harter
Henderson Chamber of Commerce
Junior League of Las Vegas
Keep Memories Alive Event Center
Ann Kellogg
KGA Architecture
Yevgeniy A. Khavkin
Kindred Healthcare
Kittrell Jensen Contractors
Justin Kittrell
Noah B. Kohn
Doug Krinsky
Ellis Landau
Las Vegas Global Economic Alliance
Las Vegas Indian Chamber of Commerce
Lawrence Lehrner
Marshall Family Philanthropic
Todd Marshall
James B. McCall/William A. & Ethel M. McCall Foundation
Dr. James McKivigan
Samuel McMullen
Blanche and Philip Meisel
Michael Minden/Michael E. Minden Diamond Jewelers
David Mizrahi/Walker Furniture
MSA Engineering Consultants
National Material LP
Nevada Business Magazine
Nevada Environmental Research and Monitoring
Nevada Women's Philanthropy
NV Energy
P3 Health Partners
PENTA Building Group
Physician Assistant Foundation
Quality Care Consultants
Quality Corrections & Inspections
Quest Diagnostics
R & S Leasing, LLC
Ronald K. Reed
Regis Galerie
Thom Reilly
Cynthia and Thomas Reiman
Mindy and Dave Rice/ The Dave Rice Foundation
Beverly Rogers
Rick Romito
Niki J. Sands
Henry Skier
SKYE Gallery
Speedway Children's Charities
St. Rose Dominican, Siena Campus
Sunrise Hospital and Medical Center
Dr. Barry Swerdlow/The Swerdlow Family Foundation
The New England Center for Children
The Shade Tree, Inc
The Private Bank by Nevada State Bank
Tiberti Family Foundation
University Medical Center
Vegas Golden Knights Foundation
Skip Vichness
John P Wanderer
David and Sharon Wax/WAXIE Sanitary Supply
Dana and Michael Werner
Tim Wong
Xtreme Manufacturing
Annual Giving
From July 1, 2019 - May 15, 2020
$10,000 - $50,000
Shelley Berkley
Bessemer Trust
Mark Briggs
City National Bank
Stephen J. Cloobeck
Comprehensive Cancer Centers of Nevada
Consumer Technology Association
Cyrus and Michael Tang Foundation
Patrick C. Duffy
Eglet Adams Law Group
Engelstad Family Foundation
Findlay Automotive Group
First American
Four Seasons
HealthCare Partners of Nevada
Lawrence Lehrner
Marshall Family Philanthropic
Anne Mazzola
MGM Resorts International
Alan Molasky
National Material LP
Nevada Gold Mines
Optum
P3 Health Partners
PENTA Building Group
Rick Romito
SKYE Gallery
Southwest Medical Associates
Spencer Foundation
Steinberg Diagnostic Medical Imaging
Barry N. Swerdlow
Michael Tang
Valley Health System
$5,000 - $9,999
A&B Printing
Jeff F. Brookman
Monterey Brookman
Caesars Entertainment
CoreTech Leasing
Cox Communications
Jaldeep Daulat
Neeta Daulat
Dignity Health
Robert T. Eglet
Thomas Horowitz
J.A. Tiberti Construction
Leslie Jacobs
Parvin Modaber Jacobs
Kalifano
Chris Kellogg
KGA Architecture
Kittrell Jensen Contractors
Justin Kittrell
Ellis Landau
Louis Malcmacher
Todd Marshall
Jeffrey McFetters
Michael Minden
Beth Molasky
Christy Molasky
MSA Engineering Consultants
NV Energy
Penn & Teller
Quality Corrections & Inspections
Sabes Family Foundation Trust
Ram K. Singh
Speedway Children's Charities
St. Rose Dominican, Siena Campus
The American Academy of Facial Esthetics (AAFE)
University Medical Center
Katherine Walter
$2,500 - $4,999
Bank of Nevada
Diana L. Bennett
Dee Berkley
Ed M. Bernstein
Robert L. Boughner
Carrara Nevada, LLC
Cirque Du Soleil
Clark County Medical Society Alliance
Cleveland Clinic
CVS Health Foundation
Tracy Eglet
Emerald Island Casino
Fennemore Craig Jones Vargas
Jim Harrington
Henderson Chamber of Commerce
Rudy Janeo
Henry Kronberg
Las Vegas Global Economic Alliance
Darlina Manthei
Scott E. Manthei
James McKivigan
Fafie E. Moore
Hanadi Nadeem
Arthur Petrie
Quality Care Consultants
Regis Galerie
Cynthia Reiman
Sugar Factory
The Jewelers Inc.
David Wax
Sharon Wax
Dana Werner
Michael Werner
$1,000 - $2,499
Andre Agassi
Allegiant Air
Anson, Edwards, and Higgins Plastic Surgery Associates
Javaid Anwar
Brand Marketing Works
Daniel Burkhead
Robert Campbell
Clark County Medical Society
Steve Eisen
Richard Feeney
Fine Entertainment
Stacy J. Fisher
Elizabeth Foyt
Frey Ranch
Gubler Land
Josepth Hardy
Ross Hatty
Ikram Khan
Las Vegas ReLeaf Dispensary
Lee's Discount Liquor
Majid Mani
Carolyn Merrell
Chef Michelle
Nathan Adelson Hospice
Nevada State Bank
Sharon Pierce
Stephen Pierce
Mark Sandoval
Sandy Valley Ranch
Smith & Wollensky
South Point Hotel, Casino & Spa
The Morton Group
Treasure Island Hotel & Casino
Ultimate Fighting Championship
Rita Vaswani
John P. Wanderer
Wolzinger Family Foundation
$500 - $999
Sharlin Ahmed-Khan
Raymond Alden
Animal Foundation
Atlantis Casino Resort Spa
Howard Baron
Baron Pediatric Gastroenterology CHTD
Bekam Companies
Sabrina Close
Laura Coleman
Cosmopolitan
CUT by Wolfgang Puck
Domsky Glass
Rebecca Edgeworth
Excalibur
Roberta Feinstein
Five Guys
Ken Gerenraich
Golden Nugget
Daniel Hamilton
Connie Hays
Patrick Hays
Suzanne Kloud - Korson
Lee's Helping Hand, Inc.
John Lewis
Mandalay Bay Resort & Casino
Mercedes Benz of Henderson
Minus 5 Ice Experience
Nevada State College
New York New York
Nora' Italian Cuisine
Nothing Bundt Cakes
Tzvi Odzer
Peter Palivos
Vicky Palivos
Piero's
Plaza Hotel & Casino
Anne M. Poliquin
Sam's Town Hotel & Gambling Hall
Shiraz
Michael Skolnik
Paul Stewart
Phillip Tompkins
Total Wine and More
Touro University Nevada Physical Therapy SGA
Laura Yavitz
$250 - $499
Georgia Ames
Bacardi Limited
Robert Bailey
Erin Bilbray-Kohn
Michael Brown
Connor Cain
Characters Unlimited
Bryan Clavel
David Dahan
Adam Dickerson
El Cortez Hotel & Casino
Elite Dance Studio
Veronica R. Fischer
Flightlinez Bootleg Canyon
Rolando Flores
Freed's Bakery
Austin R. Fuentes
Adam Ganz
Margaret Geffinger
Douglas Geinzer
Wolfgang Gilliar
Weldon Havins
Honey Salt Restaurant
Noah B. Kohn
Rick Korbel
Eric Kurtzman
Las Vegas Aces
Julie Leon
Raimundo Leon
Derek S. Meeks
Desi Mitova
Steve Morris
Tanya Murray
Jacqueline Nguyen-Lee
Papillon Tours
Anne M. Poliquin
Harvey Riceberg
Janis Riceberg
Jeffrey Roth
William Roy
Craig Seiden
Harry Singh
Rick Smith
Terry Fator
Cheryl Vanier
Walters Golf
Westgate Las Vegas Resort & Casino
James Zeiter
Michelle Zeiter
$10 - $249
Lynne Adamson Adrian
Advanced Aesthetics - The Salon - The Med Spa
Ginger Allen
Anderson Dairy
Arizona Charlie's
Laura Badovinac
Bagel Cafe
Arlene M. Basinski
Best Mattress
Black Bear Diner
Boca Park Animal Hospital
Bonanza Beverage Company
Border Grill
Buffalo Wild Wings
Katherine Capistran
Christine Cecchini
Cheesecake Factory
Lanelle Christman
Catie Chung
Coffee Bean & Tea Leaf
Denise Corella
Peter Cox
Gina Cozzolino
CSI: The Experience
Emile Denes
Fawn Douglas
Karen Duus
Ashley Fecht
Carmelo Figueroa
Doug Fleegle
Judith Fleischman
Wendy Fleming
Cathy Godfrey
Ramesh Gogineni
Sabrina Gowette
Everett Greenleaf
Hofman Hospitality Group
Steven Horlock
Alexander Huerta
Dominic Iozano
Cheryl Jayne
Tracey Johnson-Glover
Alyse Johnston
Juan's Flaming Fajitas & Cantina
Nicole Kappler
Deepali Kashyap
Joanna S. Kishner
Bradley T. Kropik
Patrick A. Leytham
Sam Lieberman
Lindt & Sprungli
Clarice MacNeal
Teresa Maharaj
Sandra Mallin
Stan Mallin
Oksana Matvienko
Kimberly McGinn
Tava McGinty-Jimenez
Sharon Mckenna
Shannon McShane
Lori Merrell
Robert Merrell
Don Michael
Natural History Museum
Jose Noriega
Michael Olek
Gina Olmeda-Losito
Robyn Y. Otty
Parkway Tavern
Nicki Pecoraro
Lisa Pellegrino
Pinot's Palette
Chaya Platt
Stephen Priddy
Andrew Priest
Raiders
Jackie Randa
Sharon Ray
Mindy Renfro
Stu Rich
Gordon Richards
Schyler Richards
Niya Rivera
Lynn Rosencrantz
Rachel Rosenthal
Juanita Rusin
Amina Sadik
Sammy's Woodfried Pizza
Dulce A. Santacroce
Mohamed Shamiya
Dana Shepherd
Siegel Group
Robin Slonina
Carolyn Sparks
Yannick Spenninck
Susan Splan
Springs Preserve
Station Casinos
Amy Stone
Paul Stowell
Sweet Bubbles
Theresa Tarrant
Texas Meltz
David Tilzer
Phil E. Tobin
Trader Joe's
Christina Twelves
Caryn Tyre
Robert Tyre
Vasari
Adriana Velazquez
Victoria Vuong
Walker Furniture
Danielle Wallace
Tonya Walls
Denise R. Zabriskie
Isaac Zevalking
Krystle Y. Sze
Mark Manion
We make every effort to accurately report your generous donations. However, if you notice any inaccuracies please let us know.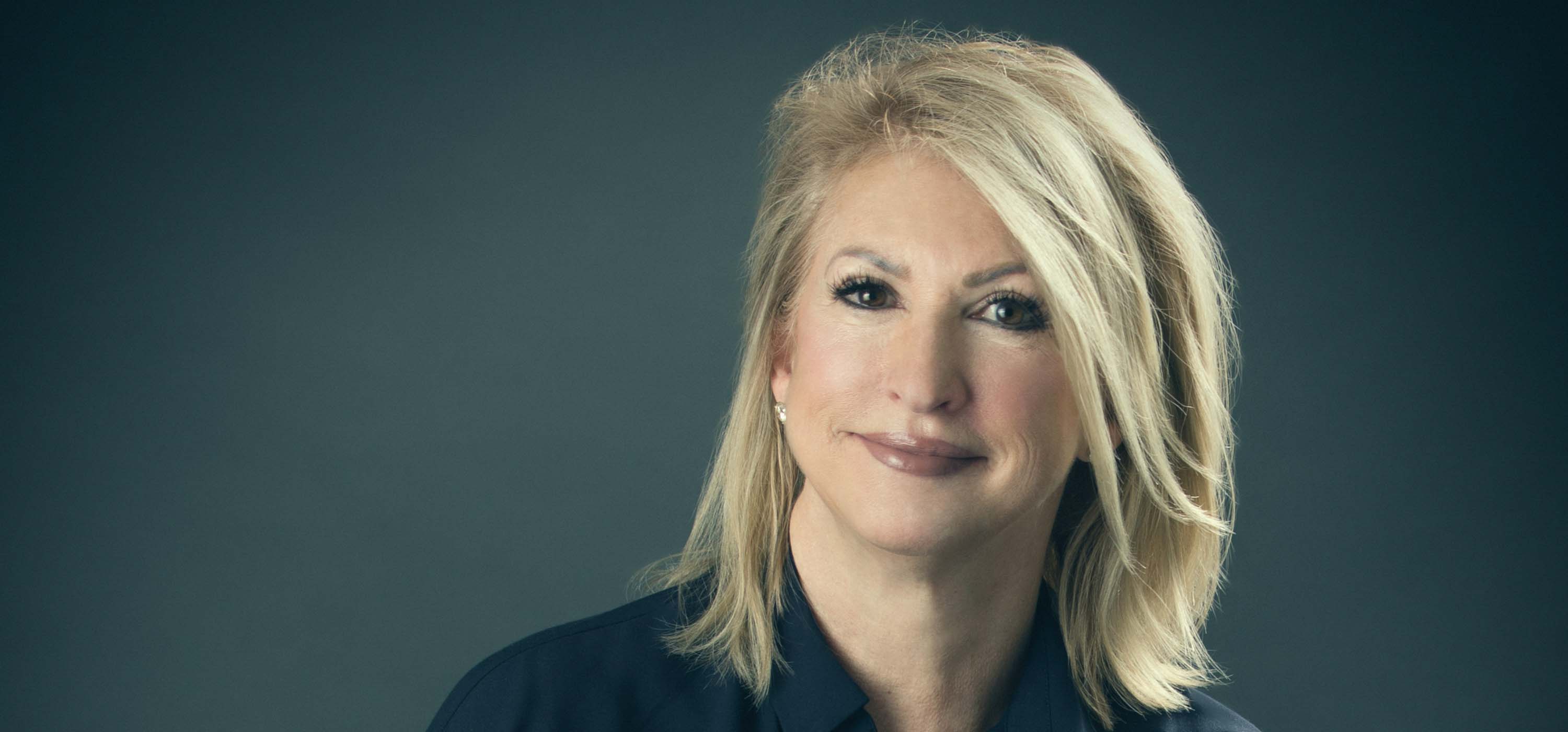 "Touro's mission: to serve, to lead, and to teach, strongly reflects our own values. We know that this gift will help improve the lives of Touro's students as well as the Southern Nevada community."

Kris Engelstad McGarry

Engelstad Foundation Trustee
A Successful Future
Every gift matters - whether for student scholarships, community health outreach, or institutional growth.
Give Now
Contact Us
Office of Advancement
Monday-Friday
8:00 AM-5:00 PM
Advancement
Advancement