Support Touro Nevada
Your philanthropic gifts help our students and communities thrive.
"As a Touro scholarship recipient, I've been able to focus more on my studies and less on how I'm going to pay off my school debt. I'll be forever thankful for the gracious donations of the scholarship donors and the amount of weight they have taken off my shoulders. It has allowed me to put all my energy into becoming the best PA possible."

VICTORIA FUNG |
School of Physician Assistant Studies
Why Give?
You can support the next generation of physicians, healthcare professionals, and educators and help Touro University Nevada expand its community outreach to our most vulnerable populations.
Providing scholarship opportunities, innovative facilities and technology, and new programs allow the opportunity to invest in the education of our students and the future of our community.
Touro Nevada's outreach initiatives aim to improve the quality and accessibility of healthcare resources available to the community. Your contribution to these programs can help change the lives of our fellow Southern Nevadans.
Wherever your interests lie, your generous donations can make a difference.
Your Impact
Support from donors leads to positive outcomes for our students and our entire community.
Kris Engelstad McGarry
Engelstad Foundation
Ways to Give
Donor gifts help fund scholarships, programs, and facilities to advance our students' education and community services. How do you want to support Touro Nevada?
Ways to Give
Recognizing Your Support
See how your support is impacting the lives of our students, and the community, and stay up to date with the latest Touro Nevada news and stories.
See Touro Nevada Stories
The cover of TouroYOU
TouroYOU
Donor Magazine
Connect with the Touro Nevada community with TouroYOU, a magazine featuring stories highlighting your positive impact.
More From TouroYOU
Touro Gala
Touro Nevada holds its annual Gala to express appreciation to generous donors for the impact their gifts have on students.
Attend the 2023 Gala
"The Touro Gala is a wonderful opportunity for members of the Southern Nevada community to really make a difference in the lives of our students."

Shelley Berkley

Senior Vice President
Touro Nevada's 2022 Gala
Giving Programs
Donor support allows for the creation and growth of various programs at Touro Nevada. Programs that help our students, our community, and our future.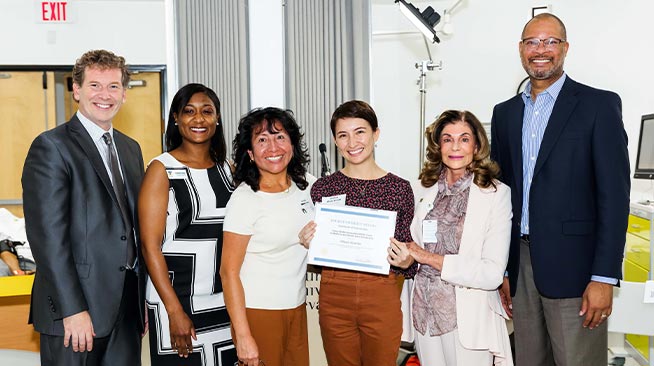 Scholarships
Student scholarships can ease a student's burden of paying for graduate school and allow them to focus on their education. By supporting student scholarship funds, you can help change students' lives and create opportunities for aspiring professionals in the healthcare and education fields.
Patient Support scholarships supply financial aid to patients and their families who may otherwise not be able to access the resources provided by the Center for Autism & Developmental Disabilities at Touro University Nevada.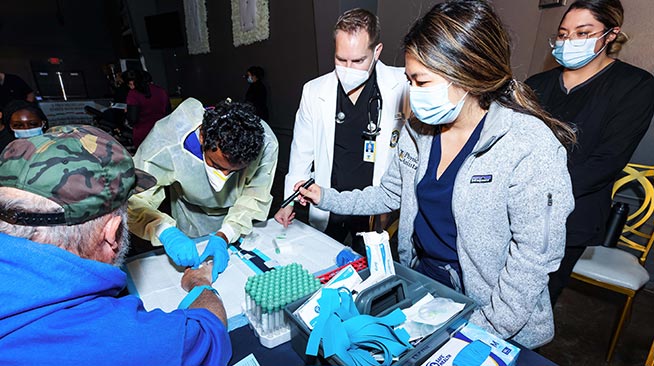 Community Outreach Initiatives
Touro Nevada provides care to some of Southern Nevada's most vulnerable populations. These outreach programs give students the ability to work directly with the community while enhancing their skills to become knowledgeable, caring providers. Partnerships and gifts help us expand our outreach to continue improving the healthcare resources available to Southern Nevadans.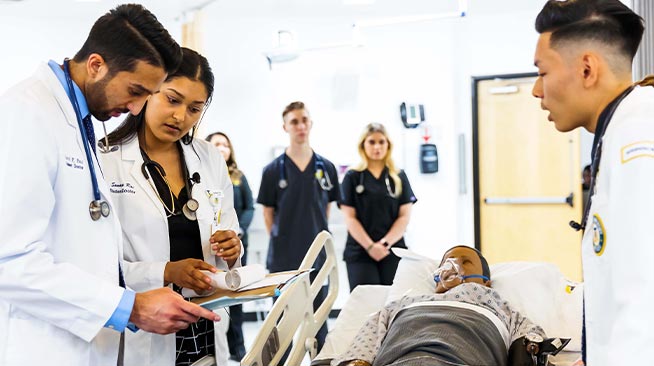 Technology and Facilities
Student access to the latest technology and facilities is essential to their educational experience. The ability to engage in modern techniques and practice in realistic scenarios can better prepare them for their career. Your support allows our students and faculty to study with the newest systems, simulations, and technology, optimizing their potential and professional success.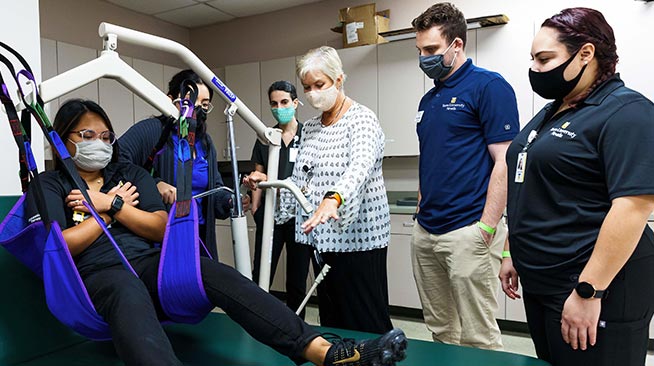 Program Expansion
Offering new and expanding existing programs is vital to ensure our students are getting the most out of their education. Ongoing research, faculty resources, and student learning opportunities help us continue to grow and evolve in the healthcare and education fields.
As a donor, you don't just aid in Touro Nevada's progress but help us flourish in these ever-changing industries.